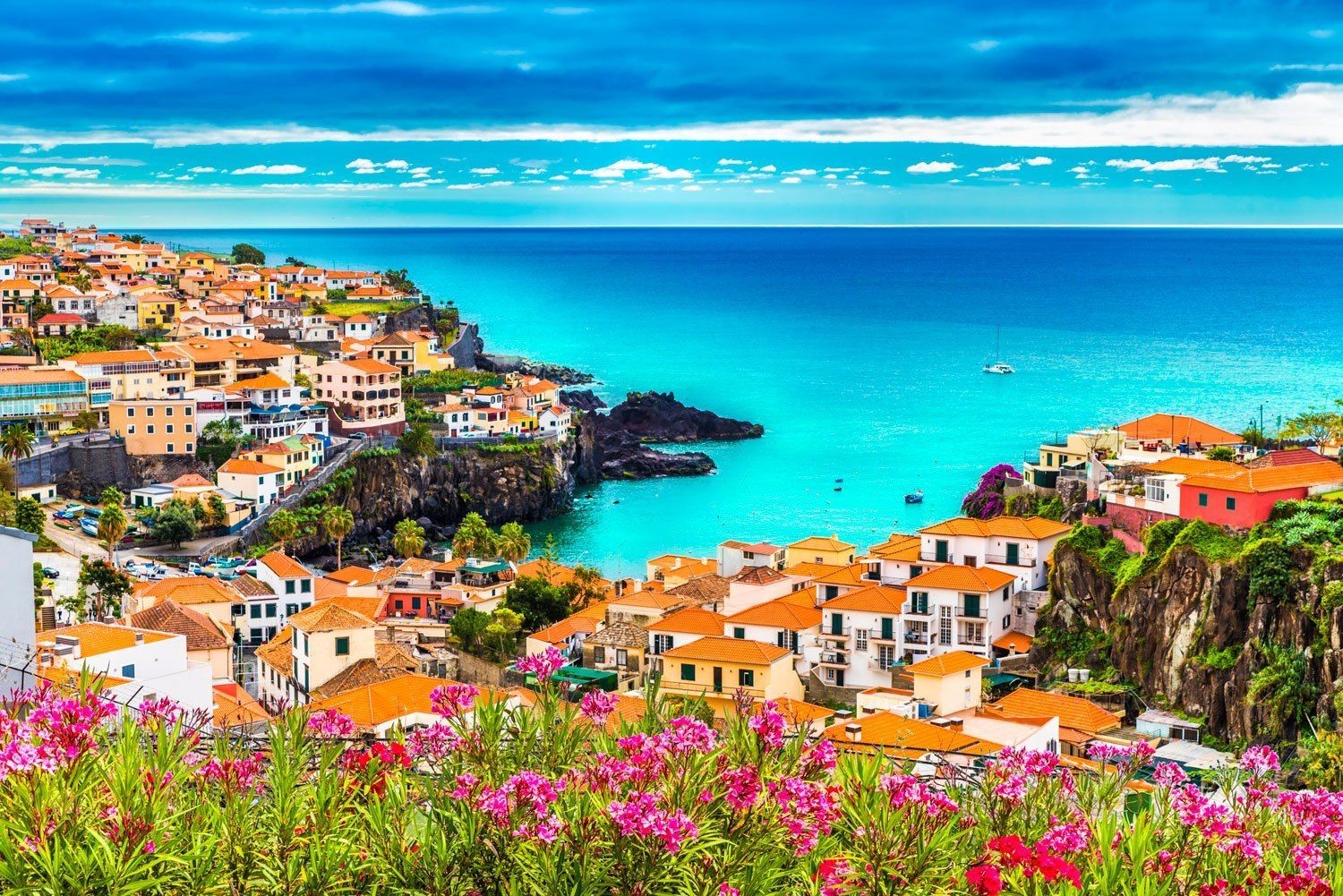 Car hire in Madeira airport
Book on our web instead of comparison websites
Avoid insurance surprises sold by third parties

No additional charges, final price guaranteed

No deposit, no excess option
Our customers trust the quality of our service provided
Currently of 1302 reviews received from our customers, 70.0% said they were satisfied with the service provided during their car hire
Latest user reviews on service provided by Centauro Rent a Car
Review of Abel Lamas Sánchez about our office at Madeira Airport -Funchal Powered by Google™
Very kind and professional people, with agile services, clear specifications and verified services. What you have asked is what you got. The courtesy bus works fine and rapidly between the premise and the airport. The PREMIUM PACK we have buyed was a good value-price option.
Review of karla about our office at Madeira Airport -Funchal Powered by Google™
Excellent, friendly and uncomplicated service - by all means, do yourself a favor and book directly with Centauro - not with a middleman, as it was much easier! We did not take the shuttle from the airport, as we only decided on a rental car spontaneously after already having been on Madeira for over a week. The booking had been completed online and, even though I didn't submit all information ahead of time, the pickup was very quick and efficient. Be aware that the agency is located on a relatively steep street, typical for Madeira, so a competent and confident driver is needed to pick it up. We were given a Fiat 500, as we had booked the smallest category, and obviously the car had some trouble getting up the hills in the mountains, but it managed everything well and was in good condition. We returned the car a day before our flight home, late in the evening, and the extremely friendly customer service agent (Mr. Ferreira, perhaps?) who also spoke excellent English, which was good, as we don't speak Portuguese), upon learning that we were planning on walking 45 minutes back to our hotel, gave us a lift. All in all, a very good experience!
Review of Eimis J about our office at Madeira Airport -Funchal Powered by Google™
Great experience. We got the upgraded tier of a car (diesel instead of gasoline) which proved to be valuable while tackling steep Madeira mountain roads. All round recommended - I will be always using Centauro as long as it's possible
Review of Charly Vandedrinck about our office at Madeira Airport -Funchal Powered by Google™
Incredible service! No hidden prices, all-in insurance, hassle free rental. The car was very clean and new, we got a great price on a car upgrade, it was wonderful. Their prices are also the cheapest on the island. The shuttle to the airport is fast and convenient. Coming to Madeira? You should rent your car here.
Review of Roman Wojtasz about our office at Madeira Airport -Funchal Powered by Google™
Excellent service. The people at Centauro Rent a Car were very friendly and helpful. They answered all our questions. They were very professional. The car we had was in a very good condition. What more can anyone want? I shall recommend Centauro Rent a Car at Madeira Airport to anyone I know, who goes to Madeira.
Previous
Next
How to locate the Centauro Rent a Car car hire office at Madeira Airport -Funchal
If you have a mobile with connection to internet, the best option is to use Google maps to give you direct instructions from your location.
However, on this page you can download a map with instructions for collection and return of your Hire car.
Opening hours and contact
---
From Monday to Sunday from 07:00 to 23:00.+351308810777
Address
---
Rúa 24 de Julho nº 9 (ER237) Machico
Agua de Pena, Santa Cruz, Madeira, 9200-229
Latitude: 32,70389
Longitude: -16,77670
Maps & instructions for collection and return
---
Once you have collected your luggage, come out of the terminal building, and turn right. Continue along the walkway for about 50mts and on your right is the 'Go to coffee & Food'. Here you can wait for the Centauro Rent a Car Shuttle which comes every 10-15 mins.
General information and further assistance from the Centauro Rent a Car car hire office at Madeira Airport -Funchal
Road assistance for breakdowns or accidentsPhone number: (+351) 308 810 816
For reclaims or queries
If you have any reclaims or queries we recommend you visit the section "Help" on our website where you can find answers to many frequently asked questions.
To make a new booking or to check availability
By using our website you will always find the best price on offer and you will know instantly if the vehicle type that you require is available for the dates selected.
To view your account, change a booking, view your invoices & contracts
Access your account and you can find a selection of icons to allow you to modify your details, change a Booking or view your invoices and past contracts.
Information about Centauro Rent a Car car hire company at Madeira Airport -Funchal
If you hire a car with Centauro Rent a Car at Madeira airport you can be assured of the best service and a fleet of cars that are renewed on a yearly basis. You can also add to your reservation other extras that you may need such as additional drivers, GPS, full insurance with no excess, child seats, etc.
With your rental car in Madeira you can explore some beautiful locations which have guaranteed good weather most of the year.
Your car hire is waiting for you at Madeira airport!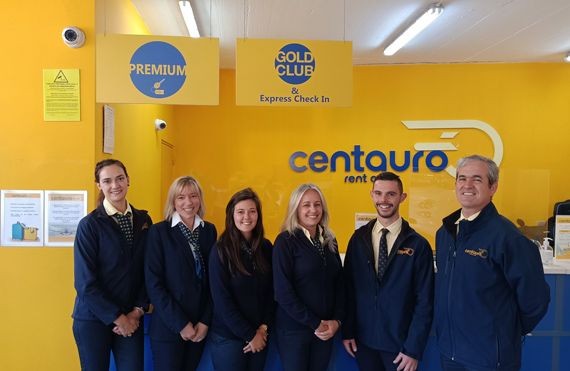 Car hire types available at Madeira Airport -Funchal
At Centauro Rent a Car we offer a wide selection of cars available to hire at Madeira Airport -Funchal which is renewed yearly.
Our range of cars at Madeira Airport -Funchal includes economical, family, convertibles, automatics, vans, minibuses…
What to see, do and visit in Madeira and the surrounding area with your car hire
Madeira airport
Funchal airport is the main airport in Madeira and the main connection between the paradise islands of Portugal and the European continent.
It was renovated in 2003 and currently has direct connections with Portugal from Lisbon and Porto airports, just a 1.5-hour journey away as well as the main airports in Spain such as Madrid, Barcelona, Seville, Alicante, Mallorca, Valencia or the Canary Islands such as various European capitals.
The airport is located just 16km from Funchal and we recommend hiring a car from the airport so you can travel around the island and discover the tropical landscapes, numerous cliffs and the paradise beaches the island has to offer.

Madeira tourist information
The archipelago of Madeira is formed of the island of Madeira and the island of Porto Santo, as well as two groups of uninhabited virgin islands recognised as nature reserves.
Funchal, the capital of Madeira
The island of Madeira's capital is the beautiful city of Funchal, an ancient coastal city founded by the Portuguese in the 15th century. In the shape of an amphitheatre, it stands at the foot of the mountain, from where its historic centre looks out to the sea. The island was coveted by the French Corsicans in the 16th century; in the 17th century, English merchants contributed to the good name of Madeira wine and various members of the nobility sought relaxation and well-being on the island in the 19th and 20th centuries.

What to see in Funchal
The city of Funchal was founded in the midst of the conquest of America and the Catholic influence on the city left a mark which draws our attention to the freshness of its contrasts.
In Sé cathedral, you can enjoy an interesting harmony between Flemish, Hispanic-Gothic and Manueline style and its impressive wooden curved ceilings, one of the most beautiful in Portugal (15th century). During your visit to Santa Clara church and monastery, you will be surprised by the presence of typical Portuguese tiles combined with the Hispanic Mozarabic style or, in the case of São Pedro church (17th century), marvel at the beautiful masterful structure with almost all of its walls covered in tiles.
To make the most of your visit to Funchal, we recommend driving to the cable car connected Funchal with Monte, a smooth 15-minute journey where you can enjoy impressive views of the city with the blue sea in the background which will leave you speechless.
Walks through Santa Catarina park, along cobbled paths with many plants from around the world and the presence of a wonderful lake home to swans and ducks, as well as a visit to the Madeira botanical garden, an exotic garden covering over 35,000 square metres and home to 2,000 plants, century-old dragos, palm trees, Madeira orchids and flowers in countless colours, are must-dos during your visit to the island's capital.

Visit Madeira's most beautiful cities by car
The lush beauty of Madeira lies in the contrast between its dense tropical vegetation, its volcanic mountains and its impressive cliffs by the sea where, in most cases, you can access the beach through the use of a type of lift.
Travelling around Madeira by car is the best way to discover the gems of this impressive island popular with everyone.
Nature can be enjoyed in its purest state in the presence of the many levadas, walking trails through areas of immense beauty which were formerly created to transport water and supply the island's plantations. Today, they are one of the major active tourism attractions and a must-do for hiking lovers who can enjoy over 2,500 km of levadas by the sea or trails through caves culminating in breathtaking waterfalls. Some of the unmissable levadas are the levada of Caldeirao Verde, on the outskirts of Santana or the levada of Ribera de Janeila starting in Porto Moniz.

Some of the other towns we recommend visiting with your hire car on this beautiful island are Cámara de Lobos, a small fishing village where you can visit the cliffs of Cabo Girao, the second highest in the world, with a spectacular viewpoint with a glass bottom so you can look out over the precipice under your feet and emerge unscathed. After being impressed by its views, we recommend a visit to its winery to try some traditional Madeira wine.
The bucolic village of Santana is the perfect place for stepping back in time and imagining what the island's traditional houses would have been like, known as Palhocas, with traditional architecture and reed roofs.
In São Vicente, you can discover the enigmatic caves known as "Grutas de São Vicente", where you will find out how the volcanic island of Madeira was formed. This town is also a paradise for active tourism and one of the most visited spots on the island by sea adventurers, a haven for surfing and kite surfing.
Further north on the island and somewhat distant from the capital Funchal, there is Porto Moniz, with its rich cultural heritage. Its natural pools formed of lava rocks open onto the immensity of the sea, an idyllic place for relaxing and enjoying the wonders of nature. Take a trip to the Levada do Moinho, where the colours of nature really reveal themselves along a 7km trail which culminates in a precious waterfall with lagoons for cooling down; we guarantee you'll enjoy the experience. Don't miss the forests of Laurisilva, a Unesco World Heritage Site, which are another must-see site in Porto Moniz.

A visit to Porto Santo is a must during your holiday to Madeira despite being located on another island of the archipelago; it is just 2 hours away and its fantastic landscapes are worth the trip. The best option is for you to take the ferry departing Funchal for Porto Santo; you'll arrive at an authentic destination for relaxation and the most paradisiacal Caribbean style beaches, without have to travel state side.
The best option is to take the ferry departing Funchal for Porto Santo; you'll arrive at an authentic destination for relaxation and the most unspoiled Caribbean-style beaches, all without travelling to American shores.
Madeira's beaches
Madeira, also known as the Pearl of the Atlantic, enjoys warm weather all-year-round with temperatures ranging from 17 to 24 degrees and delights lovers of the sea and active tourism, as well as visitors looking for a holiday with mild temperatures.
Madeira's beaches are volcanic with rocky shores, coarse black sand and clear waters on the edge of the Atlantic ocean; there are even some natural pools formed from the solidified lava where you'll experience the sea in its most natural state.

Travel around the island of Madeira with your hire car to enjoy the best beaches. Funchal is home to Formosa beach, formed of sand and rock, with great nightlife and a wide range of bars and nightclubs; Ribeira Brava beach, formed of black sand and warm crystal waters, is ideal for family tourism. The beautiful Jardim do Mar beaches, popular with surfers due to their massive waves, or the Porto Moniz beaches, with their natural pools, are some of the unmissable beaches to visit during your holiday to Madeira.
But if you are looking for heavenly beaches, there is no doubt that the Porto Santo beaches are the most beautiful, with over 9km of golden sands and therapeutic properties for combatting rheumatism and bone diseases. There are many beaches to visit in this area including Calheta beach, the most beautiful of all the natural pools, Cabeco beach, the most therapeutic or Penedo beach, the most well-known.
Related posts
In the past few years, Madeira has become one of Europe's top destinations for nature. This Atlantic archipelago, with its subtropical climate, offers a mosaic of magnificent and stunning scenery that is home to everything from wild seascapes full of cliffs and rocky beaches to green mountains that conjure up images of places like Hawaii. In this post, we've put together the 5 best hiking routes that you can discover during your stay. Ready?

Adventurer, this article is for you! Have you ever dared to explore a paradise island, as much to see? Madeira Island has lovely cities, towns and beaches to explore.