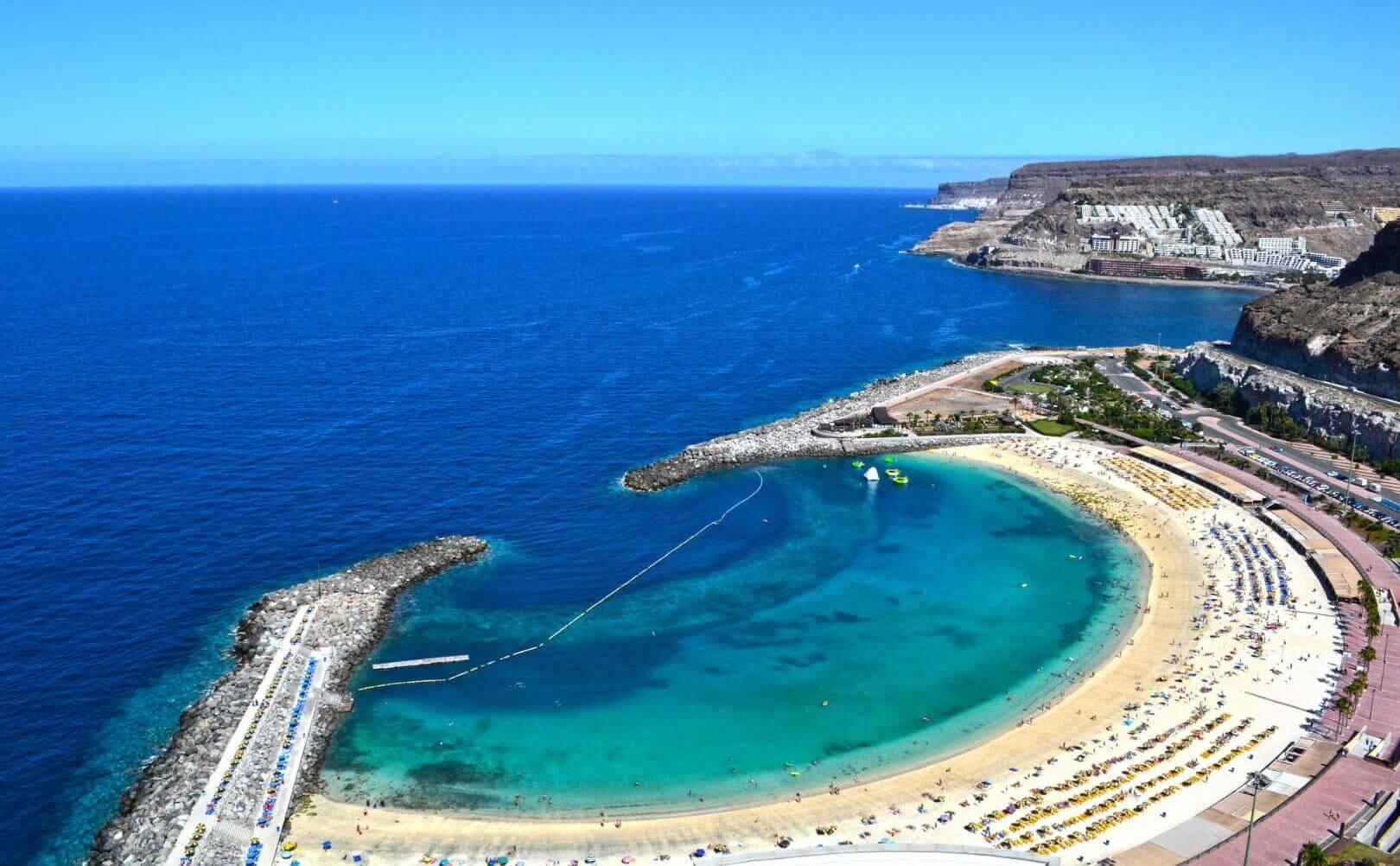 Cheap Car Rental at Tenerife South Airport
What to see, do and visit on Tenerife and surroundings with your rental car
Tourist information for Tenerife
The island of Tenerife is the largest in area of the Canary archipelago and one of the most visited. Renting a car on Tenerife is a very good choice if you want to travel the whole island as quickly and comfortably as possible.
Tenerife has a immense variety of scenic views: Beaches, bays, mountains, volcanic landscapes, exuberant plant and animal life and cultural heritage… All of this is made even more appetizing by the typical comforts of a top-quality tourist destination.
In Santa Cruz de Tenerife, the capital, you will witness times gone by in which pirate incursions played the main role on the island; proof of this are defensive constructions such as St. Christopher's Castle, St. John the Baptist's Castle, St. Andrew's Tower or the Almeyda Fortress.
Discover this fantastic island and its enviable climate in your rental car.

Tenerife Airport
Tenerife is one of Spain's main tourist destinations: each year the unsurpassed beauty of its landscapes and its rich cultural heritage attract tourists from all over the world, who land at its main airports, Tenerife South Airport, located in Granadilla de Abona, near the lovely coastal cities of Los Abrigos and El Medano, and Tenerife North Airport, located in San Cristóbal de La Laguna. These are the two main access points to the island, the perfect place to rent your car in Tenerife and begin the adventure of traveling to the island's age-old hidden destinations.
Vacation on Tenerife
Tenerife is known as the "continent in miniature", since its 2000km area exhibits a concentration of a unique variety of micro-climates, which enable the visitor to enjoy a great diversity of landscapes in a small territory, from untouched beaches to tropical forests.
If you are planning a vacation on Tenerife, we recommend some spots that you must not miss visiting with your rental car on Tenerife. Do not miss the ascent to Pico del Teide, located in the center of the island, a place feared by the island's original inhabitants, the Guanches, since they believed that the god of evil lived there; visit the colorful capital Santa Cruz de Tenerife, best known for its spectacular Carnivals, lose yourself in the streets of the historic district of La Laguna, which the Unesco has declared World Cultural Heritage, and take a dip in the natural seawater pools of Garachico, enjoy a day of authentic adrenalin while windsurfing or kitesurfing on Playa de Socorro or relax in the sun on the black volcanic sands of Playa de Benijo, at the foot of Anaga Rural Park, after losing yourself in it magical laurel forests.

Beaches and bays of Tenerife
One of the island's main attractions is the contrast offered by its bays and beaches: rocky, untouched beaches of black volcanic sand in the North, and long stretches of warm beaches with crystal-clear water and fine golden sand in the South. Get your rental car ready and follow us to Tenerife's best beaches. Just 8km away from Santa Cruz de Tenerife you can find Playa de las Teresitas, a beach with artificial sand at the foot of mountains that ascend in the direction of Anaga Park, another destination that we recommend that you visit. Playa del Socorro, Playa del Bolullo and Playa de Benijo with black sand and crystal clear waters would each make a fine choice for spending a relaxing day by the seashore.
To the south of Tenerife, the beaches of El Confital, with dark sand dunes and volcanic formations, the beach El Medano and the beaches of fine golden sand of Las Tejitas or +Playa de las Américas*, in Adeje are favorites of surfers and water sports enthusiasts due to their intense tides.
Some unique spots on Tenerife are: Caletón de Garachico, on the North coast, composed of natural pools among lava flows that extend into the sea or the Costa Martiánez complex, at Puerto de la Cruz, with an artificial lake holding more than 27,000 m3 of seawater.

Itineraries by car on Tenerife
We recommend that you get your rental car ready and prepare to discover all of the island's best kept secrets. We begin our itinerary by car from the island's center, with a visit to Teide National Park, the world's most amazing volcanic formation; visit its lookout points: Roques de García, Pico Viejo or the Lunar Landscape.
Ascend by cable car to Pico del Teide, Spain's highest elevation at 3718m, where you will be astounded at the sea of clouds beneath your feet; strangely enough, the Canary Island aborigines thought that hell itself was located in this paradise. If you are an astronomy enthusiast you will be interested to find out that El Teide is the first World Heritage Site recognized as Starlight Tourist Destination, due to its magnificent characteristics for contemplating the stars and the night sky.

We will continue our itinerary in car in the direction of Santa Cruz de Tenerife, situated below the towering rock massif of Parque de Anaga, where you can stroll among palm trees and Indian laurel trees in Parque de García Sanabria and relax in the swimming pools of Parque Marítimo Cesar Manrique, located next to Tenerife's "Adán Martín" Auditorium designed by the famous architect Santiago Calatrava.
We will continue in our rental car to La Laguna, a city constructed in the shape of a wind rose with lovely, colorful streets in the purest colonial style; its streets will take you on an another journey due to their similarity, in space and time to Havanna in Cuba, Lima in Peru or Cartagena de Indias in Colombia, and it is not a mere similarity, since its town planning was the model that was used to construct the cities in Latin America.
Our next destination is Puerto de la Cruz, where we will unwind at Costa Martiánez Complex in its seawater pools that blend into the coastal landscape. Other indispensable visits on our road trip around Tenerife are: Loro Parque, Europe's best zoo, according to Tripadvisor, the impressive Botanical Garden, or the banana plantations of the valley of Orotava, a seaside landscape typical of the Canary islands.
In Icod de los Vinos, situated in the north of Tenerife, we can see the thousand-years-old dragon tree, the oldest known such tree in the world, which is identified with the mythical dragon that guarded the Golden Apples of the Hesperides in Greek mythology.

After this intense car itinerary, it is time to relax in the natural pools of Caletón de Garachico, here you can take a dip in pool formed from lava petrified when it made contact with the sea, and continue on our trip to Teno Natural Park, where we will stop in awe at the feet of Los Gigantes Cliffs, with their shear drop of more than 600m down to the neighboring sea, which is home to highly diverse marine life, and is one of the points of departure for excursions for sighting of cetaceans, dolphins and whales from the Canary Islands.
As you can see, your best option for discovering all the treasures that the island has in store is to rent your car at Tenerife North Airport or Tenerife South Airport and prepare yourself to travel by car at your own pace to Tenerife's best destinations.
The Climate on Tenerife
The island of Tenerife can boast of 365 sunny days each year, with an average temperature of roughly 20º and more than 2000 hours of sun each year in the north of Tenerife and 2929 hours of sun in the south, one of the world's best climates, which attracts thousands of tourists each year.
Since these pleasant temperatures are a sure thing, any season of the year is fine for enjoying your richly deserved vacation. Get your rental car ready: any outdoor plan will be a success, whether it is enjoying a sunny day at the beach or discovering the indescribable beauty of its landscapes in any of its natural parks.