Buy a used car with Centauro
Would you like to drive a new car in your road adventures?
Centauro Rent a Car offers you pre-owned cars for you to drive the latest models of the market at the best price.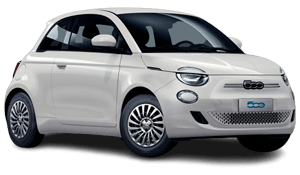 Why buy your car with Centauro Rent a Car
In Centauro we want to accompany you on your trips, with your rental car or with your own new second-hand car. This is why we are offering you to buy your new car from us.
Our company continually renews its car fleet; you can buy almost-new pre-owned vehicles with an average age of 2 years.
Our cars usually have an average mileage of 30,000 to 90,000 km, so they may be a perfect investment for travelers who want to enjoy the latest models at the best price. In turn, we offer financing to keep your purchase as simple as possible.
Are you interested in any of our pre-owned cars? Contact us
What cars can you buy with us?
Centauro Rent a Car offers you a wide range of models so you can choose according to your lifestyle. We have spacious and safe cars for large families, all-rounders for travelers, compact vehicles to drive around the city and even vans for the more adventurous driver.
We offer, for example, 7-seat minivans or 9-seat minibuses, in addition to the more conventional vans. Among our pre-owned cars you'll find cheaper models if you want to spend a bit less, mid-size models for smaller families, and automatic models to drive with full comfort. We even have convertibles so you can go outdoors on your trips.
Brand review
If you want buy a pre-owned car, you may want to check the brands we sell…
We offer just the best in the market: Opel, Nissan, Volkswagen, Skoda, Fiat Audi, Peugeot, Citroen, Ford, Kia, Jeep, Seat or Toyota, among others.

Our models
In our catalog you can find the most widely sold models of the moment. Among them, the regular Fiat 500 and the XL, the Nissan Qasqhai and the Pulsar, the Ford Focus and the Ford Galaxy, the Citröen C3 and C4 (regular and C4 Cactus), the Volkswagen Golf, the Fiat Talento, the Opel Moka and Zafira or the Toyota CHR.
You can also find more exclusive models on Centauro Rent a Car's sale of pre-owned cars. You have automatic models like the Peugeot 5008 if you're not in love with gear switching. Or, among the convertibles, the Audi A3 Cabrio, to drive and feel the contact with nature.
And, for the more adventurous, minivans and vans that will make your group trip a remarkable experience. You will love the Peugeot Espace, the Volkswagen Caravelle, the Fiat Talent or the Ford Transit.
How to buy your pre-owned car from Centauro Rent a Car
Centauro Rent a Car gives you all the facilities to buy pre-owned cars. First, check on this website our real-time updated catalog with the vehicles we are offering.
Each of them comes with a picture or video, along with a list of technical details such as cylinder capacity, horsepower, fuel consumption and registration year, available colors and, most interesting, the price.
If you are looking for a specific model, contact us by phone, email or through Facebook. You can pay cash or choose our own financing in the market's best possible conditions.
In short, Centauro Rent a Car wants to offer you all the facilities to buy one of our pre-owned cars. You can choose from an extensive and varied catalog of vehicles and different payment options once you have chosen your next adventure companion. What's most important is that you enjoy your road trip your way, with total freedom.