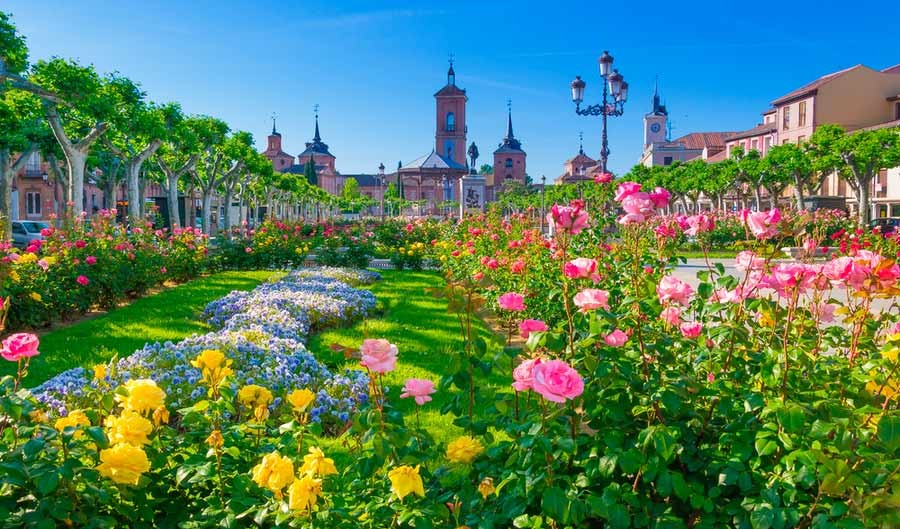 Car hire in Alcalá de Henares, Madrid
Book on our web instead of comparison websites
Avoid insurance surprises sold by third parties

No additional charges, final price guaranteed

No deposit, no excess option
Our customers trust the quality of our service provided
Currently of 153 reviews received from our customers, 74.0% said they were satisfied with the service provided during their car hire
Latest user reviews on service provided by Centauro Rent a Car
Review of Ali about our office at Madrid - Alcalá de Henares Powered by Google™
Very professional staff. Highly recommended.
Review of Faruk Abu about our office at Madrid - Alcalá de Henares Powered by Google™
The person there very good. And quickly service and helpful
Review of Antonio Diaz Moreno about our office at Madrid - Alcalá de Henares Powered by Google™
My experience has been positive, they treated me well by giving me the car at the agreed time in the same facilities and at the time of delivery it was the same since they have a garage where to leave the car, the attention of the person who delivered and collected the car was very good and fast, if I need it I will rent with them again.
Review of Tim e about our office at Madrid - Alcalá de Henares Powered by Google™
Efficient service on collection and return of vehicle, vehicle supplied clean and in good order and matched that selected when booking the rental.
Previous
Next
How to locate the Centauro Rent a Car car hire office at Madrid Alcalá de Henares
If you have a mobile with connection to internet, the best option is to use Google maps to give you direct instructions from your location.
However, on this page you can download a map with instructions for collection and return of your Hire car.
Opening hours and contact
---
From Monday to Friday from 09:00 to 13:00 and 16:00 to 19:00.Saturday from 09:00 to 14:00.+34966360360
Address
---
Calle Varsovia, 2
Alcalá de Henares , Madrid, 28805
Latitude: 40.497543
Longitude: -3.341214
General information and further assistance from the Centauro Rent a Car car hire office at Madrid Alcalá de Henares
Road assistance for breakdowns or accidentsPhone number: (+34) 966 365 365
For reclaims or queries
If you have any reclaims or queries we recommend you visit the section "Help" on our website where you can find answers to many frequently asked questions.
To make a new booking or to check availability
By using our website you will always find the best price on offer and you will know instantly if the vehicle type that you require is available for the dates selected.
To view your account, change a booking, view your invoices & contracts
Access your account and you can find a selection of icons to allow you to modify your details, change a Booking or view your invoices and past contracts.
Information about Centauro Rent a Car car hire company at Madrid Alcalá de Henares
If you hire a car from Centauro Rent a Car at Alcala de Henares, Madrid, you will enjoy the security and reliability of a fleet of rental cars that is renewed year after year. Plus, you can add to your reservation any extra service you may need in a rental car, additional drivers,  GPS, full coverage with no excess, approved children's seats, etc...…
Your rental car is waiting for you at Alcalá de Henares Madrid!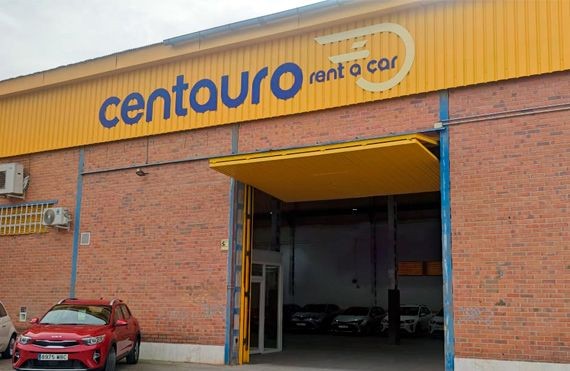 Car hire types available at Madrid Alcalá de Henares
At Centauro Rent a Car we offer a wide selection of cars available to hire at Madrid Alcalá de Henares which is renewed yearly.
Our range of cars at Madrid Alcalá de Henares includes economical, family, convertibles, automatics, vans, minibuses…
What to see, do and visit in and around Alcalá de Henares with your rental car
Alcalá de Henares, a city with an enviable location
The city of Cervantes is one of the most important in the Community of Madrid. If you want to discover a stunning area full of culture and leisure, why not opt for car hire in Alcala de Henares? We're here to tell you more about the capital of the Henares River.
With almost 200,000 inhabitants, Alcalá de Henares is located in the northeast part of the Community of Madrid. Located next to Guadalajara, it's an important logistic and industrial hub thanks to its excellent location: next to the A-2 highway headed towards Zaragoza and Barcelona, as well as other Spanish cities, with several railway lines passing through its municipal district and other secondary and radial roads nearby. Its proximity to Madrid-Barajas Adolfo Suárez Airport is one of its biggest assets. The city of Cervantes, as it's known, has a rich cultural heritage that will not disappoint.

Car hire in Alcalá de Henares
Alcalá has a charm that makes it special: offering sights rivaling those of any capital city, it still has the air of a village with an impressive history. It's not surprising that most people who rent a car in the Community of Madrid come to discover the city where the famous Spanish writer Miguel de Cervantes was born. A route by car through Alcalá de Henares is the best way to visit all its streets and get to know all its corners. With Centauro Rent a Car, you'll be able to explore Alcalá unhurriedly, with total security and with the best vehicles at your disposal. 
Discover Alcalá de Henares with your rental car
Car hire in Alcalá de Henares is the best way to discover the main suburban city east of Spain's capital. Enjoy the best rental car in Alcalá de Henares thanks to Centauro Rent a Car. You'll be amazed. If you don't know what to do, see or eat in Alcalá, keep reading, and we'll tell you everything you need to know about the area.

What to see in Alcalá de Henares
Once in the city, you cannot miss the façade of the Colegio Mayor de San Ildefonso, one of the most representative images of the University of Alcalá. Inside, you have its cloister, known as the Patio Mayor de las Escuelas or the Patio de Santo Tomás de Villanueva.
Next, the Paraninfo, or Great Hall, is another charming place that you should not miss. Visit everything related to Miguel de Cervantes: his Birthplace Museum and his square, which is the epicenter of activity in the town, with the Corral de Comedias theater as the protagonist. Don't leave without visiting the Regional Archaeological Museum, the Antezana Hospital or the Santa María Tower, among other places. 

Route by car around Alcalá de Henares
We recommend entering the city by the A-2, arriving at Daganzo Avenue. Once you pass the train tracks, you will see O'Donell Park, with its Rose Garden. This avenue will lead to the Vía Complutense. On one side, where you have a parking lot, you can see the walled enclosure of Alcalá, with its different gates and towers, the convent of San Bernardo and the Diocese. In the area, you can also find different bars and restaurants where you can refuel. When you have gone around the walled enclosure, drive along Cardenal Sandoval y Rojas Street until Plaza Palacio. You'll be enjoying an emblematic place, full of trees, squares and culture. Then, go straight on along Santiago street. Get out of the car and walk along Cervantes and Mayor streets. You'll arrive at Cervantes Square, where you'll be able to see the University and other iconic points.
Car itinerary through the surroundings
You can enjoy a route from Alcalá de Henares to Cuenca. Once you've visited Alcalá, the city of Guadalajara, with its palaces and chapels, is a close stop. On the way there, Soto del Real in the Henares area is a great place to relax. On the way to Cuenca to see its hanging houses, you can visit Horche as well as the other inviting villages along the N320 like Sacedón, Alcocer or Cañaveras. Once you've explored Cuenca, you can return to the Henares region by the same road and enjoy Parque Europa, a large park and recreation area just south of Alcalá, in Torrejón de Ardoz.

Gastronomy in Alcalá de Henares
After the tours of the city and the surrounding area, you'll surely want to have a taste of the culinary richness in the area. In fact, in February, Gastronomy Week is celebrated, while in September, the Cervantes Gastronomic Days are held. Enjoy the tapas, but especially savor the broths, roasts and vegetables from the region. However, it's the sweets that are the protagonists: the torrijas, similar to French toast; the costrada de Alcalá, a kind of puff pastry dessert; the caramelized almonds; and the doughnuts will all make you lick your fingers.
Weather in Alcalá de Henares
The city has a continental Mediterranean climate. If you visit Alcalá de Henares in summer, you'll be very hot, but it most likely won't rain. In winter it's quite cold, with temperatures often close to zero degrees Celsius. The average annual temperature is 14 degrees Celsius.