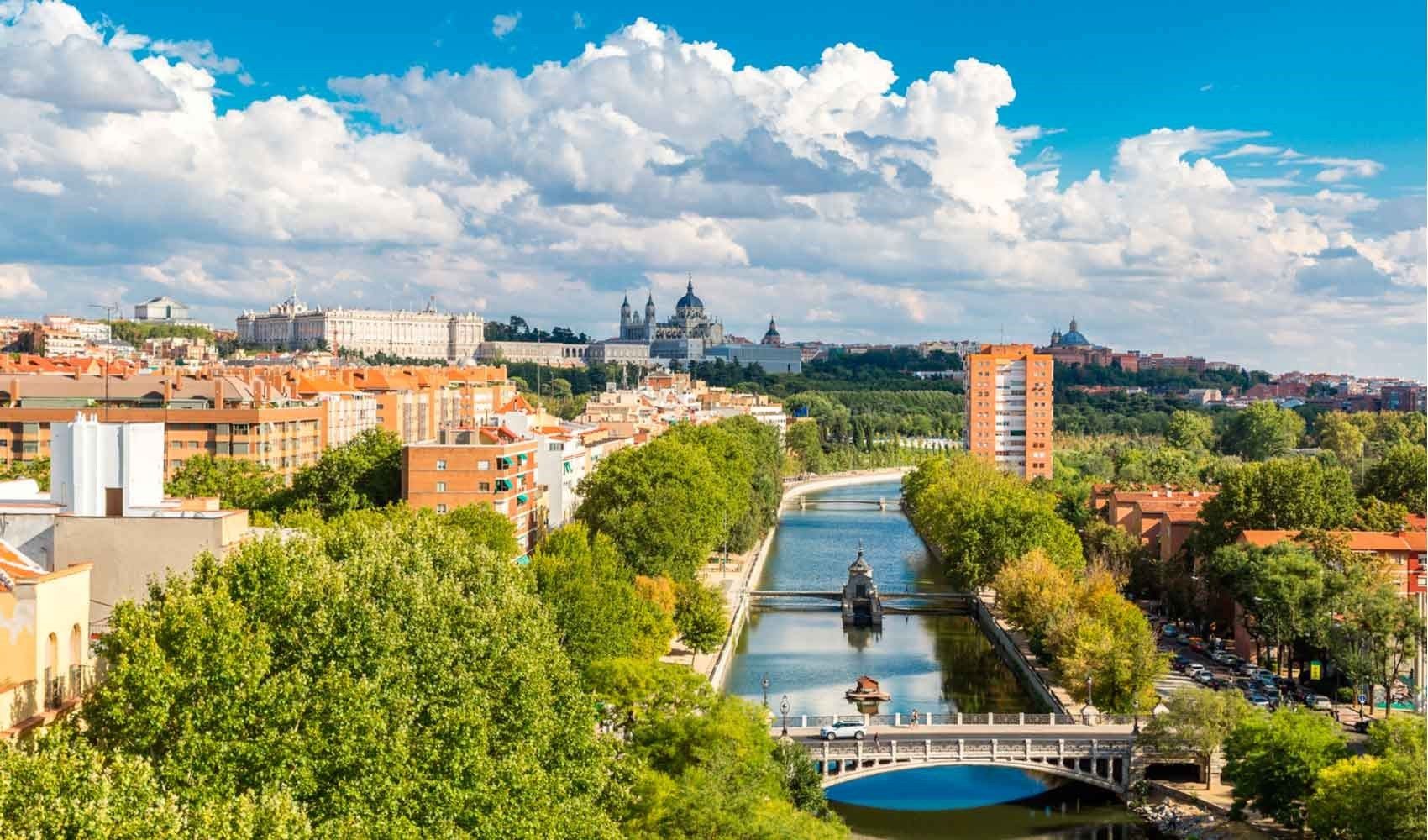 Car hire in Majadahonda Madrid
Book on our web instead of comparison websites
Avoid insurance surprises sold by third parties

No additional charges, final price guaranteed

No deposit, no excess option
Our customers trust the quality of our service provided
Currently of 236 reviews received from our customers, 94.0% said they were satisfied with the service provided during their car hire
Latest user reviews on service provided by Centauro Rent a Car
Review of Lourdes Mera Sanchez-Rubio about our office at Madrid - Majadahonda Powered by Google™
I have been delighted with the attention and with the rented car! According to what I needed! I recommend it! It has been through the Mutual!
Review of María Antonia Taracido about our office at Madrid - Majadahonda Powered by Google™
We have contacted through an insurance company, as a replacement vehicle. They made things much easier for us and attended to our particular requests. Conditions and correct price. Friendly and professional attention. We will undoubtedly take it into account in the future.
Previous
Next
How to locate the Centauro Rent a Car car hire office at Madrid Majadahonda
If you have a mobile with connection to internet, the best option is to use Google maps to give you direct instructions from your location.
However, on this page you can download a map with instructions for collection and return of your Hire car.
Opening hours and contact
---
From Monday to Friday from 09:00 to 19:00.Saturday from 09:00 to 14:00.+34966360360
Address
---
CC Equinoccio Park Calle Fresa 2 Local L1-15D
Majadahonda, Madrid, 28222
Latitude: 40,45459
Longitude: -3,87525
General information and further assistance from the Centauro Rent a Car car hire office at Madrid Majadahonda
Road assistance for breakdowns or accidentsPhone number: (+34) 966 365 365
For reclaims or queries
If you have any reclaims or queries we recommend you visit the section "Help" on our website where you can find answers to many frequently asked questions.
To make a new booking or to check availability
By using our website you will always find the best price on offer and you will know instantly if the vehicle type that you require is available for the dates selected.
To view your account, change a booking, view your invoices & contracts
Access your account and you can find a selection of icons to allow you to modify your details, change a Booking or view your invoices and past contracts.
Information about Centauro Rent a Car car hire company at Madrid Majadahonda
If you hire a car from Centauro Rent a Car at Majadahonda Madrid, you will enjoy the security and reliability of a fleet of rental cars that is renewed year after year. Plus, you can add to your reservation any extra service you may need in a rental car, additional drivers,  GPS, full coverage with no deductible, approved children's seats, etc...…
Your rental car is waiting for you at Majadahonda Madrid!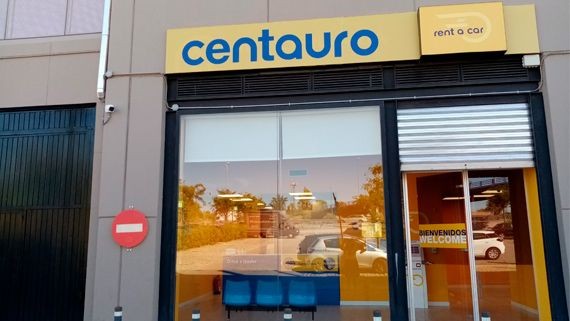 Car hire types available at Madrid Majadahonda
At Centauro Rent a Car we offer a wide selection of cars available to hire at Madrid Majadahonda which is renewed yearly.
Our range of cars at Madrid Majadahonda includes economical, family, convertibles, automatics, vans, minibuses…
What to see, do and visit in Majadahonda and around Madrid with your rental car
Car hire in Majadahonda Madrid
Rent your car in Madrid Majadahonda and drive around Madrid at your own pace. The option of renting your car in Majadahonda Madrid is highly recommendable for residents of Majadahonda and for people arriving in the city by plane, from Adolfo Suarez Airport, one of Europe's main airports with regular flights to the main cities of Spain, Portugal, Italy and Greece;  or people arriving at the train station with accommodations in western Madrid, near Majadahonda, Las Rozas, Aravaca etc. If you prefer, you can also rent your car at other Centauro branches in Madrid such as those located at the Chamartin and Atocha train stations. 
The city of Majadahonda, in Madrid, has great connections by road, so renting your car will allow you to access central Madrid, as well as other surrounding towns, thanks to our vehicles' environmental stickers. The roads throughout the community are excellent, which means that moving freely around the Madrid region is a pleasant experience.
Business trips with your rental car in Majadahonda Madrid
Many visitors come to Madrid West for work reasons: to attend conventions, trade fairs or events. In this respect, one of the main destinations is IFEMA, which welcomes millions of people every year. Having your own rental car will allow you to move freely around Majadahonda Madrid to access business centers or congress venues that are not close to public transport. Access any area of the city with your own rental car to ensure you arrive on time for any meeting on your business trip. 
Majadahonda Madrid Tourist Information
Rent your car in Majadahonda Madrid and visit the places you prefer freely, touring the city at your leisure. You can take advantage of the opportunity to visit nearby towns with interesting tourist and cultural attractions or spots of natural beauty, thus enjoying your trip to Madrid as you choose. 
What to see in Majadahonda (Madrid):
Majadahonda is located in the west of Madrid, one of Madrid's main residential areas where there are a wide variety leisure options to choose from. 
The Spanish capital stands out for its versatility, and the entire metropolitan area is full of life, so you can always visit the city and access the urban center of Madrid with your rental car to discover all its nooks and crannies. 
In Majadahonda you can visit the Francisco Umbral Municipal Library, a perfect place for culture lovers. If you need to go shopping in Majadahonda Madrid you can go to various shopping centers in the area or take a walk in the fresh air in Columbus Park, which provides the municipality with its fresh air, a perfect place to relax, exercise and enjoy natural forests where you can take a break from the routine. 

Route by car in Majadahonda and surroundings
A wonderful itinerary for road trips in a rental car starting from Majadahonda Madrid, for those who want to connect with nature, is to tour the Sierra de Guadarrama. This natural enclave is located near Castile and Leon, northwest of Madrid, less than an hour from Majadahonda. A little further to the northeast you can visit the Sierra de Somosierra and  go to the viewpoint of La Pedriza to see a beautiful sunset or tour the Regional Park of Cuenca Alta del Manzanares, a remarkable place well worth seeing that is just 50km by car from Majadahonda. 
Cuisine in Madrid and Majadahonda
If you want to enjoy fine cuisine in Majadahonda we recommend you to visit Treetops, a must for those who appreciate fine cuisine: it is a classroom for cookery where you can learn to prepare and savor an excellent paella, among other possibilities. Majadahonda also offers interesting nightlife options, such as Rocka Rolla or Boot Hill. If you have time to go out at night, be sure not to miss them.

Climate in Madrid:
In general, the climate in Madrid is sunny, although it does have extreme temperatures: in winter the city has a low average temperature with rainy days and a hot and dry summer. We recommend visiting the city in the spring and autumn months. Rent your car in Majadahonda Madrid and you will be able to discover all the region's attractions at any time of the year.