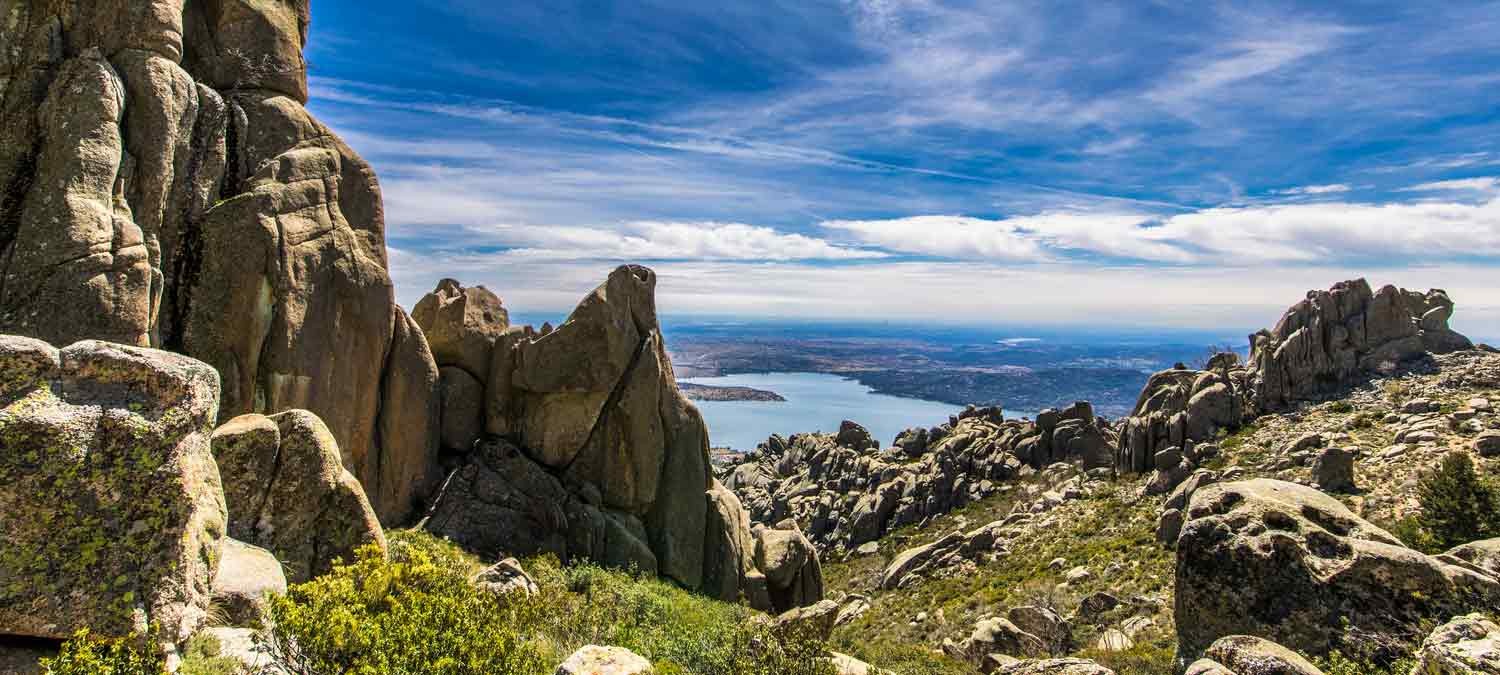 Car hire in Collado Villalba, Madrid
Book on our web instead of comparison websites
Avoid insurance surprises sold by third parties

No additional charges, final price guaranteed

No deposit, no excess option
Our customers trust the quality of our service provided
Currently of 28 reviews received from our customers, 100% said they were satisfied with the service provided during their car hire
Latest user reviews on service provided by Centauro Rent a Car
Review of Holden Caulfield about our office at Madrid - Collado Villalba Powered by Google™
I returned the vehicle, initially rented in Atocha, in this office. Everything perfect in terms of management, and of course the friendliness of the employees.
Previous
Next
Car hire types available at Madrid Collado Villalba
At Centauro Rent a Car we offer a wide selection of cars available to hire at Madrid Collado Villalba which is renewed yearly.
Our range of cars at Madrid Collado Villalba includes economical, family, convertibles, automatics, vans, minibuses…
How to locate the Centauro Rent a Car car hire office at Madrid Collado Villalba
If you have a mobile with connection to internet, the best option is to use Google maps to give you direct instructions from your location.
However, on this page you can download a map with instructions for collection and return of your Hire car.
Opening hours and contact
---
From Monday to Friday from 09:00 to 13:00 and 16:00 to 19:00.Saturday from 09:00 to 14:00.+34966360360
Address
---
Polígono P-29, Calle Buril 2-Bajo
Collado Villalba, Madrid, 28400
Latitude: 40.625756
Longitude: -4.022884
General information and further assistance from the Centauro Rent a Car car hire office at Madrid Collado Villalba
Road assistance for breakdowns or accidentsPhone number: (+34) 966 365 365
For reclaims or queries
If you have any reclaims or queries we recommend you visit the section "Help" on our website where you can find answers to many frequently asked questions.
To make a new booking or to check availability
By using our website you will always find the best price on offer and you will know instantly if the vehicle type that you require is available for the dates selected.
To view your account, change a booking, view your invoices & contracts
Access your account and you can find a selection of icons to allow you to modify your details, change a Booking or view your invoices and past contracts.
Information about Centauro Rent a Car car hire company at Madrid Collado Villalba
If you hire a car from Centauro Rent a Car at Collado Villalba, Madrid, you will enjoy the security and reliability of a fleet of rental cars that is renewed year after year. Plus, you can add to your reservation any extra service you may need in a rental car, additional drivers, GPS, full coverage with no deductible, approved children's seats, etc...…
Your rental car is waiting for you at Collado Villalba, Madrid!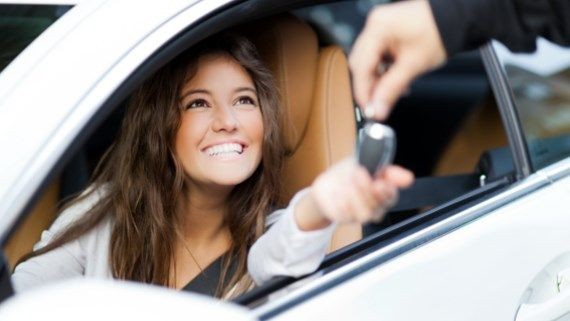 What to see, do and visit in and around Collado Villalba with your hire car
One mode of transportation that is currently all the rage is road travel. With this in mind, it's a good idea to be aware of everything you can do with a hire car. The natural surroundings of Collado Villalba and its closeness to other big cities such as Madrid, Segovia or Ávila, make this city a perfect place to set off on a road trip in a hire car.
Collado Villalba
Collado Villalba is a stunning town in the Autonomous Community of Madrid, in the northwest to be precise. Although it isn't far from the capital of Spain (it's only 40 kilometres from the centre of Madrid), it's located in extraordinary surroundings to the south of the Guadarrama Mountains. In any case, it has an excellent road network. You can reach it by taking the A-6 towards La Coruña, although the Northwest (AP-6) motorway is also an option.

Car hire in Collado Villalba
Collado Villalba has always been, and likely always will be, a must-visit for nature lovers. Its breathtaking mountain environment, its cool climate, its excellent road network, not to mention its historic buildings, such as the Church of Our Lady of Enebral, the Town Hall or the Culture House, are what makes this town such a great place to visit. What's more, the best way to make the most of the varied and delightful leisure options the area has to offer is to travel by car at your own pace, without being tied down so you can play things by ear.
Discover Collado Villalba with your hire car
Even if you've got your own car, hiring a car is a great transport option to visit this region. Why drive your own car if you can drive a car that better suits your needs? Here's a rundown of some of the many reasons why hiring a car is the best option when going on a road trip around Collado Villalba.
What to do and see in Collado Villalba
Collado Villalba has panoramic views of the Guadarrama Mountains that takes in everything from the Monastery of El Escorial to the Seven Peaks Mountain. This stunning and unique environment makes this town an enclave like no other. And, the best thing about it? You can enjoy all of it in a hire car.
On top of all this, Collado Villalba's historical cultural landmarks have everything we could need for a perfect road trip. We've already mentioned its old church of Our Lady of Enebral (from the Reconquest period, around the 13th century), or its Culture House, that exhibits replicas of the Dolmen de Entretérminos dating back over 5,000 years; What's more, it's the only one catalogued in the Madrid region! Don't miss out on the remains of the Roman road which are still preserved to this day; perfect for hiking on.
Road trip around Collado Villalba
Collado Villalba is an extraordinary place to visit by car. Imagine the breathtaking views of the Guadarrama Mountains, the beautiful streets of Collado Villalba and, generally, the wide range of shopping centres and leisure options this town has to offer; it's got something for everyone.
There's no better way for you to really get to know this town than by driving a vehicle that gives you total freedom of movement and complete control over what you want to do.
Road trip around the surrounding area
Its one-of-a-kind location and road network make Collado Villalba the perfect place to set off on a road trip through the north of Madrid, through the east of Castile and León, or perhaps, if you've got a little more time on your hands, you could head further north to Galicia, Asturias or Cantabria.
There are countless nearby villages in the Madrid region that are worth a visit including Cercedilla, the perfect starting point for hiking routes where you can also try your hand at some multi-adventure activities. Other options include Guadarrama, La Pedriza, or even the Monastery of El Escorial and its majestic village. Away from Madrid, in the Castile-León region, why not visit the Segovia Aqueduct, one of Spain's most iconic and best-preserved Roman remains? Ávila is a medieval walled city; the perfect place to take a well-earned rest to try some cochinillo al horno (roast suckling pig) or its renowned patatas revolconas tapa (mashed paprika potatoes with pork).

Gastronomy in Collado Villalba
Collado Villalba is renowned for having a wide variety of restaurants; everything from traditional Madrid-style gastronomy to international or experimental cuisine, all of them within your reach.
Climate in Collado Villalba
Next to the Guadarrama Mountains, Collado Villalba has a cool climate, with low levels of humidity; something that goes down well with visitors to the area.
To sum up, Collado Villalba is an incredible place to make the most of your hire car. Don't give it a second thought; discover the most stunning places in the Madrid region with the freedom of movement and independence of a Centauro hire car.