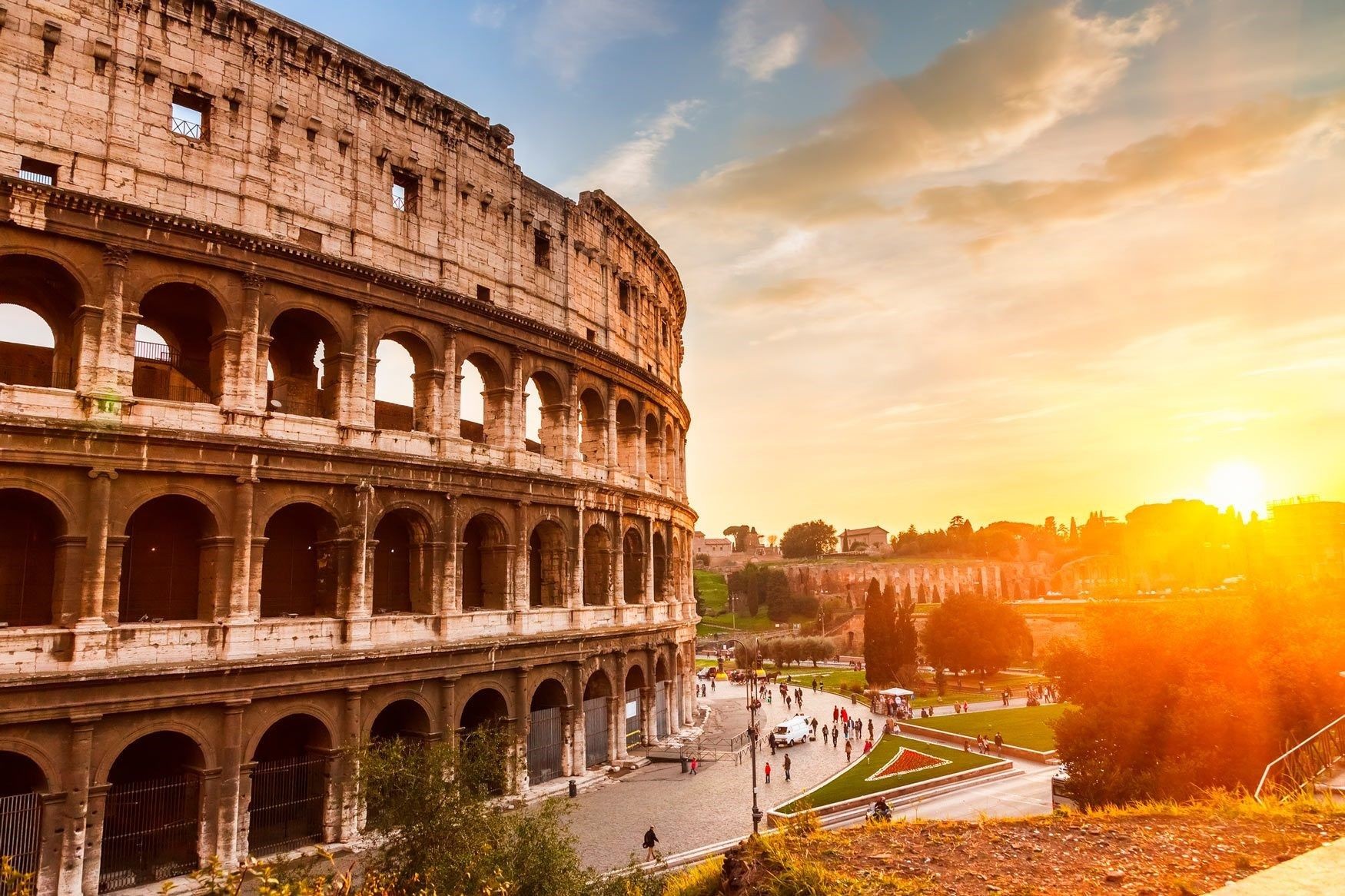 Car Hire in Rome Ciampino Airport
Book on our web instead of comparison websites
Avoid insurance surprises sold by third parties

No additional charges, final price guaranteed

No deposit, no excess option
Our customers trust the quality of our service provided
Currently of 688 reviews received from our customers, 80% said they were satisfied with the service provided during their car hire
Latest user reviews on service provided by Centauro Rent a Car
Review of Maria Gallo about our office at Rome - Airport - Ciampino Powered by Google™
Amazing service I recently rented a car from them, and overall, it was a positive experience. The reservation process was smooth, and the staff was helpful during pickup. The car was clean and well-maintained(almost new!) Efficient return processes can significantly enhance the overall experience with a rental company The start is super helpful too I would renting from them again.
Review of Uroš Petrović about our office at Rome - Airport - Ciampino Powered by Google™
Definitely the best experience with rent a car agencies till far. What is excellent: they accept Debit card without charging you extra fee or ask you to pay for some enormous insurance or deposit. Plus procedure was so smooth. When we arrived, in 10 minutes they picked us up at the airport and only gave me car's key, so 20 minutes after leaving the terminal, I safely continued my trip. Thank you, Centauro!
Review of James Dawe about our office at Rome - Airport - Ciampino Powered by Google™
I had an excellent experience with Centauro car hire at Rome Ciampino airport. Booking online with Full insurance was a breeze, giving me peace of mind without worrying about excess. Providing my details was effortless. The shuttle bus arrived in just 3 minutes, and the office process took only 5 minutes. The new Opel Corsa I got drove smoothly, and the fuel tank was 75% full I returned it at the same level and my fuel deposit was refunded straight away. Overall, it was a hassle-free and enjoyable rental experience!
Review of Aidan Wilson about our office at Rome - Airport - Ciampino Powered by Google™
I booked an automatic car for a single day on 14th July 2023. As a tourist I was worried about booking a rental car in a foreign, non-English-speaking country but Centauro was amazing. Easy to book online and I waited no longer than 15 mins once I got to the office to get into the car (I did the online pre-check-in stuff). I received a clean and maintained car. The only minor downside was that the pick-up location for the courtesy shuttle was a bit tricky to find. While they provided written instructions I had to find an airport map to see where it was located. And then I happened to see the shuttle and ran to where it stopped. But otherwise a seamless and very satisfactory experience. Would definitely book again.
Review of Pedro Balaus Custódio about our office at Rome - Airport - Ciampino Powered by Google™
Excellent services: brand new cars. Amazing staff and fast check in and check out
Previous
Next
How to locate the Centauro Rent a Car car hire office at Rome Airport Ciampino
If you have a mobile with connection to internet, the best option is to use Google maps to give you direct instructions from your location.
However, on this page you can download a map with instructions for collection and return of your Hire car.
Opening hours and contact
---
From Monday to Sunday from 07:00 to 23:00.+390683662959
Address
---
Parkingo Ciampino Via Luigi Bandini
Ciampino, Roma, 00043
Latitude: 41,77936
Longitude: 12,60587
Maps & instructions for collection and return
---
Once you have collected your luggage, come out of the terminal and make your way to parking 5 located on your right hand side. Here you can wait for the Centauro Rent a Car Shuttle which comes every 10-15 mins.
General information and further assistance from the Centauro Rent a Car car hire office at Rome Airport Ciampino
Road assistance for breakdowns or accidentsPhone number: (+39) 0694 806 800
For reclaims or queries
If you have any reclaims or queries we recommend you visit the section "Help" on our website where you can find answers to many frequently asked questions.
To make a new booking or to check availability
By using our website you will always find the best price on offer and you will know instantly if the vehicle type that you require is available for the dates selected.
To view your account, change a booking, view your invoices & contracts
Access your account and you can find a selection of icons to allow you to modify your details, change a Booking or view your invoices and past contracts.
Information about Centauro Rent a Car car hire company at Rome Airport Ciampino
Hire a car in Rome Ciampino with Centauro Rent a car and enjoy the security and confidence that comes with a fleet of rental cars that is renewed each year. Add to your booking any extras you need when you hire a car, GPS, comprehensive cover without excess, approved child seats, etc.
We hope to see you in our car rental office in Rome Ciampino Airport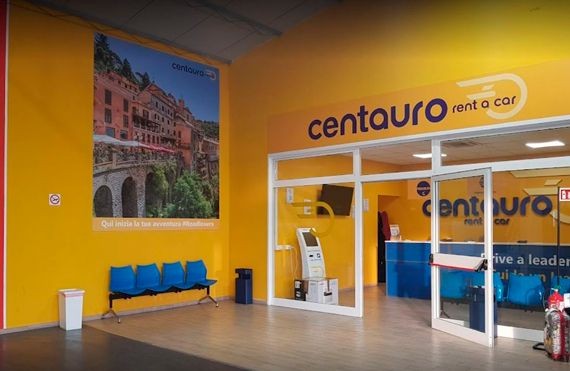 Car hire types available at Rome Airport Ciampino
At Centauro Rent a Car we offer a wide selection of cars available to hire at Rome Airport Ciampino which is renewed yearly.
Our range of cars at Rome Airport Ciampino includes economical, family, convertibles, automatics, vans, minibuses…
What to see, do, and visit in Rome and its environs with your rental car
Rome - Ciampino Airport
Rome's Ciampino Airport, also known as the Giovanni Battista Pastine Airport, is Rome's second largest airport for passenger traffic after Roma Fiuminicino Airport, situated near the city.
Its annual passenger volume is high thanks to the low cost airlines that operate there. They include EasyJet and Ryan air with direct flights to the United Kingdom, Spain, Italy and other European countries. They have flights to capital cities such as London, Bristol, Liverpool, Lyon, Berlin, Madrid, Barcelona, Ibiza and Malaga, among others..
Car Rental at Rome's Ciampino Airport
For the best vacation ever, rent your car at Ciampino Airport. It is located just 15 km from Rome, the city on 7 hills. Having your own car gives you the liberty to travel and create your own personal tour of the eternal city. Don't forget to bring your current international driver's license with you. Then wander the toll-free secondary roads and highways which will, without a doubt, become part of one of the greatest adventures of your life.
Tourist information for Rome, the Eternal City
See Rome in 3 days
Rome is one of those places that everyone would like to visit at least once in their lives. And the people who open themselves to its beauty will dream of doing so again. If you have limited days in the city of love, don't worry. We have prepared a 3-day itinerary that includes its most important sights 
Day 1:  Ancient Rome 
We start our first day in Rome strolling its cobbled streets, enjoying the openness of its people, and the magic and history emanating from its every corner. Our first destination is the  Piazza del Popolo, one of Rome's main plazas where you can see an authentic  Egyptian obelisk measuring more than 24 meters tall and dedicated to Ramses II. Originally, in 10 B.C. it was located at the Circus Maximus . In this same plaza you will find  the Basilica of Santa María del Popolo, one of the cities most enigmatic churches. Pope Pascual II  ordered it built at Nero's burial site so as to banish his ghost from the city. It is adorned with works  by Renaissance artists such as Bernini, Caravaggio and Rafael. 

Our next destination is the beautiful Plazza di Spagna, where the Spanish Embassy is located. It is one of the most emblematic places in the city. More than 135 stairs ascend from Bernini's work, la Fontana della Barcaccia,  to the T_rinità dei Monti,_ where as many tourists as residents gather for animated conversation.  We continue wandering the streets of Rome until we arrive a the Fontana di Trevi, one of the most enchanting corners of the city. Don't forget to make a wish, then toss a coin in the fountain so it comes true. But if you would really like to contemplate its authentic beauty, we recommend that you return  for a quiet night time visit free of tourists. 
Now to the Piazza della Rotonda, a relaxed environment with cafes and street artists.  The majestic Pantheon stands out as the best preserved building of ancient Rome. It continues to fascinate visitors with its perfection. It was built in the times of Adriano, and  houses tombs of Italian royalty and artists, including the renaissance master, Rafael. After the Pantheon, we continue our tour to the impressive Piazza Navona, one of the city's most beautiful plazas. Enjoy a delicious Italian ice cream while you contemplate the magnificent fountains "Fontana dei Quattro Fiumi", "Fontana del Moro" and "Fontana del Nettuno", built by Bernini and Giacomo della Porta in the 17th Century. 

Walk along the  Via del Corso, a big street more than 1.5 km long, where you can find the most exclusive stores and enjoy some luxury brand retail tourism  in Rome, if you can afford it. 
We're getting to the end  of our first day in Rome,  and for relaxing there is nothing like visiting the Villa Borghese.   With more than 6 km of green space, it is one of the largest parks in Europe where nature and art are the stars. Stroll among its impressive trees and lakes or  enjoy art at the Galería Borghese, where you can view master works by artists such as Rafael, Tiziano and Caravaggio. If you are traveling with little ones, we recommend renting bicycles or skates to enjoy the outdoors and visit Rome Zoo, It is known as Bioparco, and is also found in this area. 

Day 2: Discovering Imperial Rome 
After having visited the best known plazas of Rome, as well as some of its most representative monuments, we start our second day touring Imperial Rome. We go into an ancient stone staircase that leads to the _Basílica di San Pietro in Vincol_i. There we find Michelangelo's Moses. , It is a master works that despite its artistic value is missed by many travelers because of its hidden access.  From there, we have only a few minutes to walk and we arrive at the imposing Coliseum. One of the most famous of classic antiquities, it has become an icon of Rome. Its mere presence reflects the splendor achieved by the Roman Empire, and the remains of its civilization that live on in the rest of Europe. 
Visiting the interior of the Coliseum is a must for your vacation in Rome. With a capacity of more than  50,000 people the Coliseum has seen innumerable spectacles featuring battles among gladiators, animals and even navies. We recommend that you buy a preferred ticket to avoid long lines. This ticket also provides you with access to the Roman Forum,one of the most impressive places in the world. It's not difficult to imagine yourself in Classical Rome moving between the Temple of Saturn_,_ the House of the Vestal Virgins and the Palatine Hill. Don't forget to contemplate the majesty of the Arch of Constantine found between the Coliseum and the Roman Forum. 

We will finish with Ancient Rome at the Musei Capitolini, the oldest public museum in the world. Here we can find the famous statue of the Capitoline Wolf, the statue of a mounted Marcus Aurelius, and portraits of  Cicero, Augustus and Nero. We continue our walk through Imperial Rome until we arrive at the Piazza Venezia, where we find the lovely monument to Vittorio Emanuele II. We can also see the famous Trajan's Column, more than 30 meters tall and describing the victories of the emperor in the Dacian Wars.. 
Show your bravery and put your hand in the  Mouth of Truth sculpture, where according to legend, you could lose your hand if you lie. If you want to test the legend's veracity you will find the Mouth of Truth at the entrance to the Santa Maria in Cosmedin church, very close to Circus Maximus The Circus Maximus is a sand arena that can hold more than 300,000 people. The Romans had chariot races, games, and shows for the public there. 
After an intense day in Rome, we are going to the most lively neighborhood in the city, Trastevere,where you can enjoy the best food in Rome in a unique environment. 

Day 3: Visit the Vatican, the Vatican Museums and Saint Peter's Square
We've saved the third day of our trip to Rome for discovering the smallest country in Europe. Situated in the heart of Rome, you will find the biggest Catholic church in the world, which without a doubt, houses a large concentration of the world's treasures.
We will start our itinerary by crossing the Tiber River from Ponte Sant`Angelo. We recommend taking a moment to immortalize your trip and take a photograph of the city from here. Then, we continue to the Castel Sant´Angelo. This ancient fort and mausoleum communicates with the Via della Concilliazione and provides access one of the most beautiful plazas in the world, St. Peter's Square, built by Bernini with an Egyptian obelisk at the center.
One of the most interesting things to visit is Vatican City's St. Peter's Basilica,Catholicism's most important temple. It is the work of architects like Michelangelo and Bramante, and the place where you can find works of art like_Bernini's Baldachin and Micheal Angelo's Piedad._ Don't miss the incredible views of Rome to be had from the cupola. If you make an advanced reservation you can also visit the gardens where the Pope's Palace is found.
Last but in no way least, we recommend visiting the Vatican Museums. They have one of the largest collections of art in the world. There are Greek and Roman sculptures, Flemish tapestries, and Egyptian sculptures and sarcophagi.
We advise an unhurried visit to the Sistine Chapel. This is the place where the Pope is crowned and itself is one of the Vatican's greatest works of art. Masters like Botticelli, Michelangelo, Luca and Perugino contributed to the development of the chapel. You will see them in the beautiful frescos that cover the walls and ceiling. The Chapel ceiling is the work of Michelangelo and represents biblical scenes from the genesis, creation of Adam, and the Last Judgment.
Related posts

Let's go shopping in Rome! If you are passionate about fashion, check out this guide with the best places to go shopping in Rome and, by the way, explore the eternal city.

An unforgettable driving route to discover the riches of the Tyrrhenian coast. We travel through Rome, Naples, Pompeii, Tropea and Calabria, among others. Do you want to come with us?