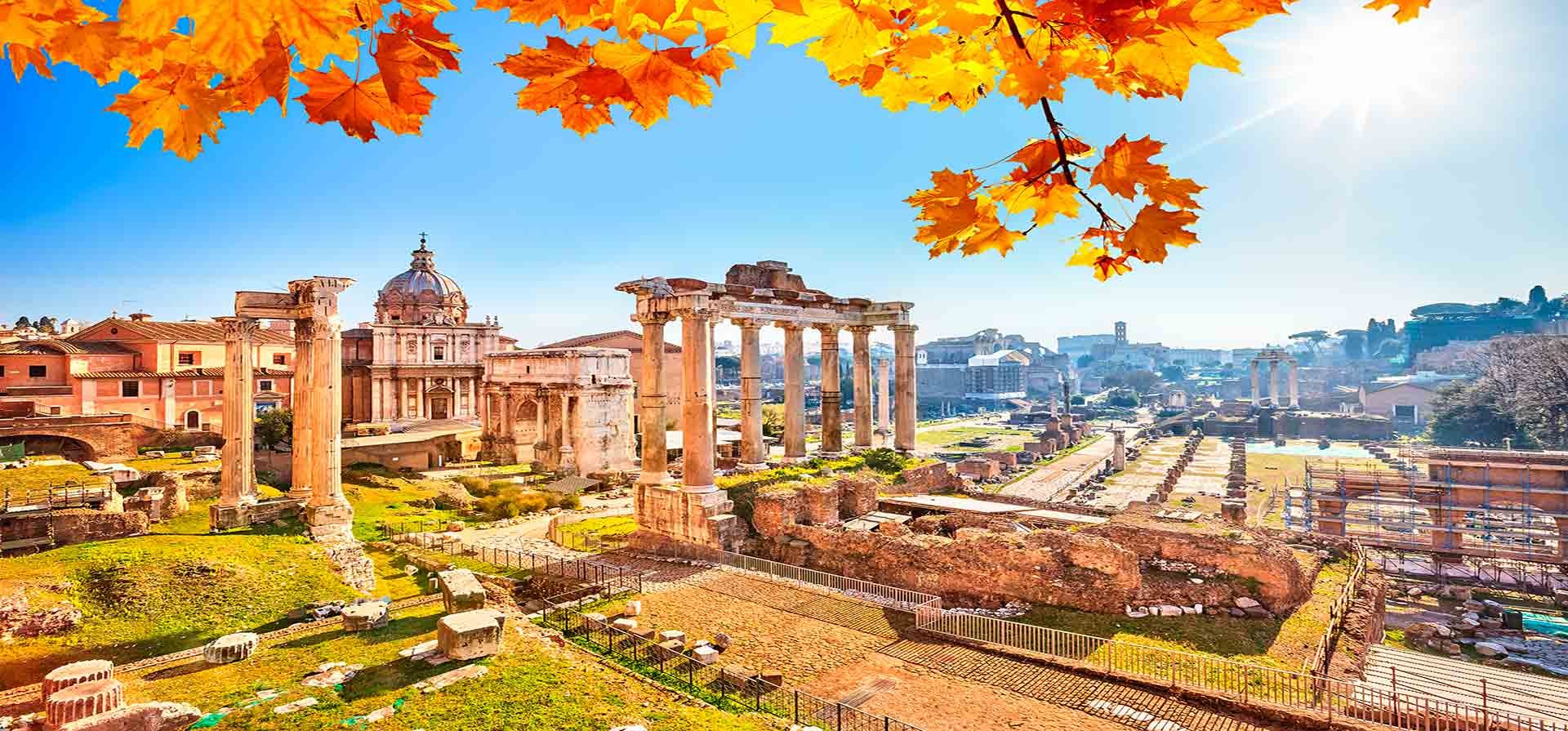 Car Hire in Rome Fiumicino Airport
Book on our web instead of comparison websites
Avoid insurance surprises sold by third parties

No additional charges, final price guaranteed

No deposit, no excess option
Our customers trust the quality of our service provided
Currently of 1419 reviews received from our customers, 78.0% said they were satisfied with the service provided during their car hire
Latest user reviews on service provided by Centauro Rent a Car
Review of Cristian about our office at Rome - Airport - Fiumicino Powered by Google™
To be honest, the place looked a little shady, but don't be fooled by appearances, this is a real deal. We got a good offer online with full insurance coverage and everything went smooth (no warranty blocked on the credit card, no questions asked on the return). Only additional tax was for fuel, which was reverted to card on the date of return. We got Fiat 500X instead of Ford Puma, but it had at least same size. We put in the trunk 4 cabin luggage and 3 backpacks. Car had about 30000km on board. No issues on the road.
Review of Yao Jun Teng about our office at Rome - Airport - Fiumicino Powered by Google™
Happy with the rental with Centauro, best price and vehicle in Italy for car rental. Love the Mini Cooper, with low mileage. The service was good as well. Need to take shuttle bus at arrival hall door 1. Call their service hotline for earlier pick up. Recommend to add EV to their fleet :)
Review of Rafael da Silva Ely about our office at Rome - Airport - Fiumicino Powered by Google™
We got a brand new Mini Countryman (it had only 11km). The car was in perfect condition. The shuttle service from the terminal to Centauro's office was really fast (we waited less than 5min for the van) and when we arrived at the office, we were immediately assisted by the personnel. Also, the price for the rent, with full insurance, was much lower than other companies. A great experience overall! I will definitely use Centauro's services in the future.
Review of EvR3van about our office at Rome - Airport - Fiumicino Powered by Google™
Car was very reliable. No problems. Painless experience. Very good service. The shuttle collected us at the airport and dropped us off at the airport after our holiday.
Review of Hendrick P about our office at Rome - Airport - Fiumicino Powered by Google™
Top-notched car rental and service. No frills. After researching for a reliable and honest car rental company in Rome, I decided to proceed with Centauro. Rented a Volkswagen Countryman with the full insurance coverage - the car was new and very clean. Because I opted for the full insurance, all I had to do was drop off the car and hop onto the shuttle back to the airport. I received my petrol deposit refund within 2 days. Will definitely come rent from Centauro again in future.
Previous
Next
How to locate the Centauro Rent a Car car hire office at Rome Airport Fiumicino
If you have a mobile with connection to internet, the best option is to use Google maps to give you direct instructions from your location.
However, on this page you can download a map with instructions for collection and return of your Hire car.
Opening hours and contact
---
From Monday to Sunday from 07:00 to 23:00.+390683662959
Address
---
Via Portuense 2483
Fiumicino, Roma, 00054
Latitude: 41,77218
Longitude: 12,24127
Maps & instructions for collection and return
---
The pick up area of the yellow Centauro Rent a Car minibus is located at Terminal 3 (on the departures level) in front of Exit/Uscita 1
Once you have collected your luggage, make your way to departures on the upper level. If you arrive at Terminal 1 go upstairs to arrivals and then come out of the building, turn right and make your way to Terminal 3. In front of Exit/Uscita 1 of Terminal 3 on the departures level is where you can wait for the yellow Centauro Rent a Car minibus which comes every 10-15 mins.
General information and further assistance from the Centauro Rent a Car car hire office at Rome Airport Fiumicino
Road assistance for breakdowns or accidentsPhone number: (+39) 0694 806 800
For reclaims or queries
If you have any reclaims or queries we recommend you visit the section "Help" on our website where you can find answers to many frequently asked questions.
To make a new booking or to check availability
By using our website you will always find the best price on offer and you will know instantly if the vehicle type that you require is available for the dates selected.
To view your account, change a booking, view your invoices & contracts
Access your account and you can find a selection of icons to allow you to modify your details, change a Booking or view your invoices and past contracts.
Information about Centauro Rent a Car car hire company at Rome Airport Fiumicino
Hire a car in Rome Fiumicino with Centauro Rent a car and enjoy the security and confidence that comes with a fleet of rental cars that is renewed each year. Add to your booking any extras you need when you hire a car, GPS, comprehensive insurance without excess, approved child seats, etc.
We hope to see you in our car rental office in Rome Fiumicino Airport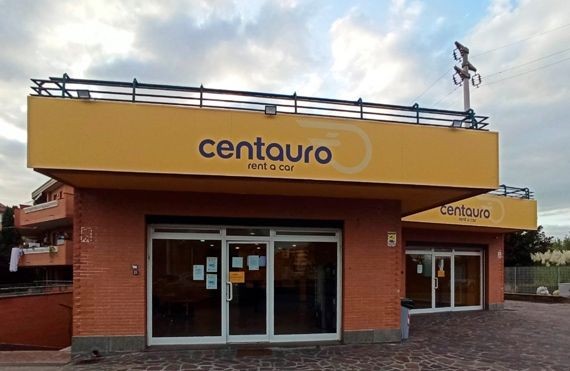 Car hire types available at Rome Airport Fiumicino
At Centauro Rent a Car we offer a wide selection of cars available to hire at Rome Airport Fiumicino which is renewed yearly.
Our range of cars at Rome Airport Fiumicino includes economical, family, convertibles, automatics, vans, minibuses…
What to see and do and where to visit in Rome with your hire car
Rome - Fiumicino Airport
In Rome you can find Italy's most important airport; the Leonardo da Vinci, also known as Rome-Fiumicino Airport. Specializing in international flights, together with Ciampino airport offers great combinations for travellers. With around 40 million passengers per year, today, Rome airport is the sixth largest airport in Europe and is the main gateway for Spanish tourists to the country known for romance & art.
Rome Airport has three main terminals, located in the town of Fiumicino, just 30km from the city of Rome on the A91 motorway. The road is in very good condition and easy accessed with your car hire, an interesting and truly comfortable option to reach the historical centre of the Italian capital. Here you can hire your rental car with Centauro Rent a Car. You can also get to Rome via the Ciampino Airport located some 15 Km from the city. 

Car hire in Rome
The best way to get the most of your visit to Rome is to hire a car which will allow you the freedom to move around as you please and at your own pace.
Rome is also located very near to the coast, and is surrounding by many natural oasis and charming little villages that you can get to easily with your rental car.
What to see in Rome
Rome has without a doubt an immense architectural heritage and one of the most important historical and artistic legacies. Thanks to this, the Italian capital is today one of the most interesting and attractive European destinations to visit. The magic of the ruins of Imperial Rome, the admirable Baroque and Renaissance art or the splendour of the Vatican are in themselves just a few reasons why Rome a must visit for art lovers.

A trip around the squares & historical centre of Rome
To start your trip in the city of love, the first thing that we recommend is that you take a quiet walk through the streets, squares and fountains of the city centre. The 'Plaza de España' and its popular staircase is a perfect place to start.
Once here, the best thing to do is to get lost through the streets. We will then reach one of Rome's most famous icons, seen many times on the big screen and on television.  The Trevi Fountain, the Piazza Colonna, the Plaza Navona with its beautiful fountains, the Palacio del Quirinal, the majestic Piazza Venezia with the monument to Vittorio Emanuele II, and of course the best preserved building of the Roman Empire; The Pantheon of Agrippa.

The most romantic corners of the city
We all know that Rome is considered a symbol of love. Visit the romantic neighbourhood of Trastevere and stroll through the cobbled streets hand in hand with your loved one.
This unique neighbourhood is on the other side of the Puente de Sant Angelo, a very special place that is full of beautiful restaurants and carefully decorated taverns offering a warm and magical atmosphere where you can enjoy some authentic Italian cuisine.

Imperial Rome
Once we have visited the more romantic side of the city, it's time to take our rental car to the Coliseum where we can take in the breathtaking views of the ruins of the Roman Forum and the splendid Colosseum.
To recreate the events that were once celebrated here over some two thousand years ago is something that many directors and screenwriters have done in their films for decades, and so, once we have these ruins in front of us it is easy to recreate with our imagination the atmosphere and action that once took place within its walls. We do advise that sometimes there are long queues and as the entrance ticket is to both places, we suggest that you visit the ruins of the Roman Forum first and leave the Colosseum for later.
The Vatican
If there is one place that you must see on your visit to the eternal city is the Vatican. Not surprisingly, both the Basilica of St. Peter and the Vatican Museum with its splendid Sistine Chapel are among the most visited places on earth.
The catacombs of Rome
In Rome there are over 60 catacombs with niche Roman ancestors, however, only five of them are open to the public. Some of the longest and most interesting being the Catacombs of San Calixto with over 20km of narrow and humid underground galleries and where you can find 16 pontiffs lie together with a multitude of Christian Martyrs. This visit is by far one of the most impressive.
The Catacombs of San Calixto are located outside of the city and so we highly recommend a car hire in Rome.

The Bracciano-Martignano region natural park
Located 45 kms northwest of Rome is a truly idyllic place and one which you will not forget, very easy to reach with your car rental in Rome.
Of volcanic origin, the Natural Park is formed of two beautiful lakes; the Bracciano and the Martignano, both sheltered by the surrounding mountain range and which are a perfect place to relax on board one of the many boat rides available.
Where to eat in Rome
We've chosen the ideal destination for our next vacation, planned our trip, and chosen the rental car that will go with us on this new adventure. And all of a sudden we realize expenses for meals could get out of hand, or once in Rome we have to forgo the chance to taste the delicious pasta or the wonderful ice creams. Don't worry, we've prepared the best places to eat in Rome, so you will get back happy with your trip.  But maybe with a couple extra kilos.
The best restaurants and ice cream stores in Rome
Get a new day off to the best start in the imperial city, we recommend a coffee at the Antico Caffe Greco. It's perfectly situated near the Piazza di Spagna. At this beautiful cafe, you will be served by waiters in formal attire that will transport you back to 1760. That's the year this building, now considered a Historical Monument, was constructed. And of course, make sure you have an espresso, the typical Italian coffee.
We'll continue our itinerary through the innumerable plazas and gardens that Rome has at lunch time. You'll always be right choosing Pizzeria da Baffeto near the Piazza Navona or Piccolo Buco near the Fontana di Trevi. You'll have what are considered the best pizzas in Rome at either place. If you're at the Vatican, we recommend Ill Ragno di'oro, an exquisite place for recouping your energy. It's next to St. Peter's Basilica, the largest church in the world.
After continuing our tireless trek through Rome, tea time approaches, the perfect time for enjoying the country with the best coffee and most exquisite ice cream in the world. 

You can enjoy ice cream fit for a king at the Gelateria Giolitti, very near the Pantheon. It's the oldest ice cream shop in Rome and has served, among others, the Italian Royal Family. Have an ice cream at this enchanting vintage shop and taste one of life's great pleasures. Another sure place is the Gelateria Tre Fontane, near the Piazza Navona. We recommend you try one of their incomparably flavorful tartufos.
Getting an exquisite coffee in Rome is not difficult, especially if you order a Cafe Fredo (frozen coffee) at Casa del Tazza Di'oro next to the Pantheon, or have it with a delicious tiramisu at Bar Pompi at the Plaza re di Roma.
Now to Trastevere to see how this enchanting neighborhood does nightlife, becoming one of the liveliest areas in Rome. A few steps from the Piazza Santa Maria in Trastevere you can have a cold beer in the mythical Bar San Calisto, known by the locals as Sanca. You can also enjoy some of the best Italian food for just 10 euros at The Mirror or Carlo Menta restaurants. To best wrap up our gastronomic itinerary in Rome we send you to the well known Freni e Frizioni where the best cocktails in Rome await.
Related posts

Let's go shopping in Rome! If you are passionate about fashion, check out this guide with the best places to go shopping in Rome and, by the way, explore the eternal city.

An unforgettable driving route to discover the riches of the Tyrrhenian coast. We travel through Rome, Naples, Pompeii, Tropea and Calabria, among others. Do you want to come with us?