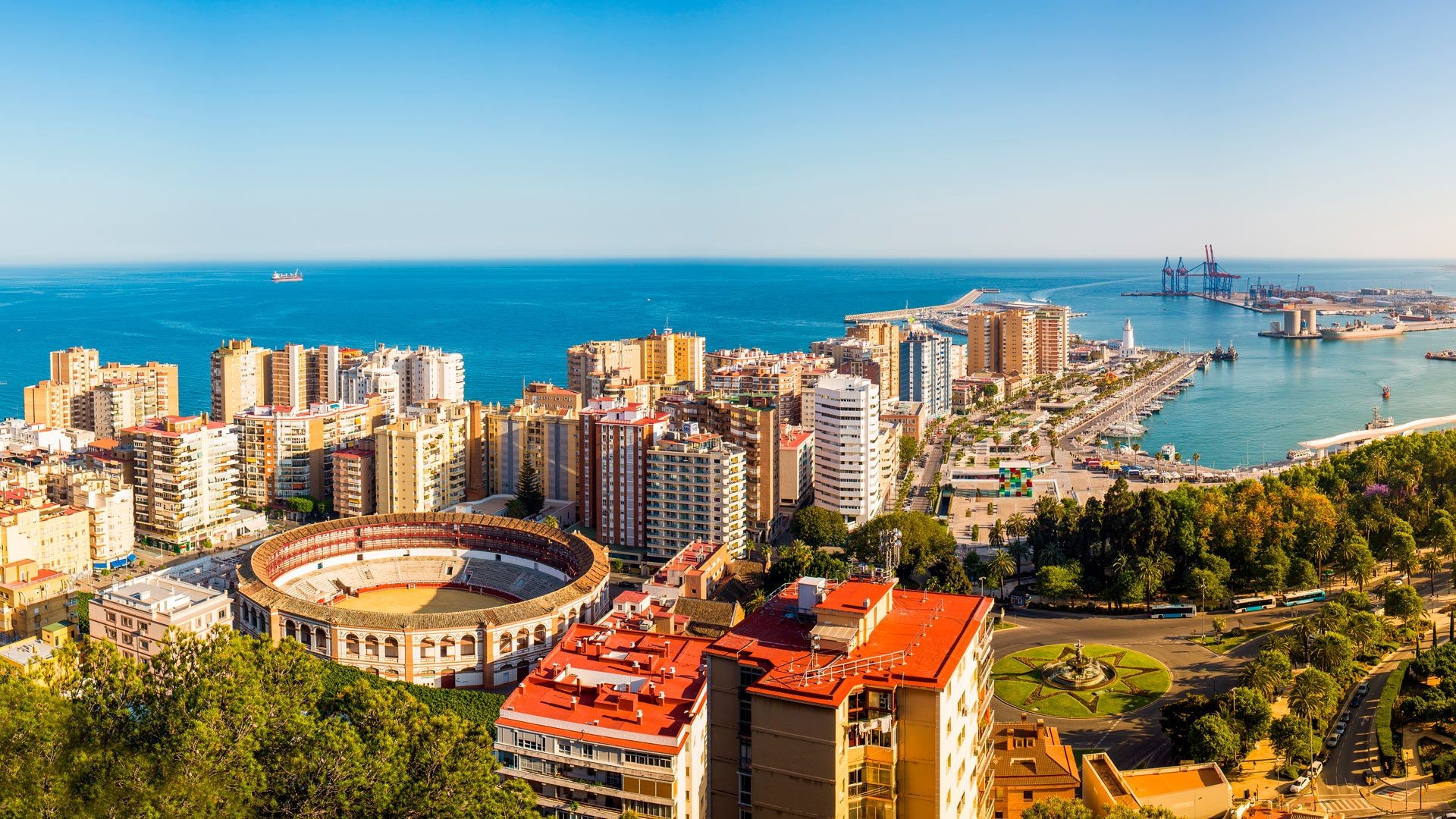 Cheap car rental Malaga airport
Book on our web instead of comparison websites
Avoid insurance surprises sold by third parties

No additional charges, final price guaranteed

No deposit, no excess option
Our customers trust the quality of our service provided
Currently of 3691 reviews received from our customers, 82.0% said they were satisfied with the service provided during their car hire
Latest user reviews on service provided by Centauro Rent a Car
Review of Jenny Wang about our office at Málaga - Airport Powered by Google™
The rental process is fast and efficient. The staff there was super nice and have been really helpful to us. They took us to the airport to pick up our delayed luggage and also helped us to print a shipping label. Many thanks to the staff!
Review of Bjorn Axel about our office at Málaga - Airport Powered by Google™
I am super pleased with centauro: great staff, friendly, service minded and fast. The car was perfect, new and shiny. The airport transfer was smooth and operated by another friendly staff member. In summary: low price, really nice cars, service and efficiency and friendliness.
Review of Dávid Pribula about our office at Málaga - Airport Powered by Google™
Centauro has been recommended to me by a friend, and I was not disappointed. We have been collected at the airport - as advertised by the minibus, and brought to the office ( car pickup place). We've been served swiftly and got what we paid for. Car was clean and worked perfectly the whole time. There was no time wasted during the pick up and there was no time wasted at the return either (''premium'' package - means you are fully covered and car does not need to be inspected before or after). Fuel deposit is made from your card - this has been returned to my credit card within the next 24 hours. 10/10 would come back and highly recommend
Review of Theodoros Kondakos about our office at Málaga - Airport Powered by Google™
This was my first experience renting a car and I must say it was amazing. The process of getting the car took only a couple of minutes, the car was super clean, and in excellent condition, and the same went for the delivery (to another city). The employee came smiling, he checked the car, and announced me that everything looks great, and he refunded the deposit the same moment. Everything went smooth from start to finish, If i ever rent a car again, I will look no further.
Review of Risto Hendrikson about our office at Málaga - Airport Powered by Google™
This was my first car rental experience. I booked the car online two days earlier than I needed the car, the booking was quick and easy. The on-site service was also fast and pleasant. The car was almost brand new, the child seat was in good condition. The price was pleasantly affordable for the all-inclusive package. I will definitely continue to use the Centauro car rental company.
Previous
Next
How to locate the Centauro Rent a Car car hire office at Málaga Airport
If you have a mobile with connection to internet, the best option is to use Google maps to give you direct instructions from your location.
However, on this page you can download a map with instructions for collection and return of your Hire car.
Opening hours and contact
---
From Monday to Sunday from 07:00 to 23:00.+34966360360
Address
---
C/ de Pascal, 42 Pol. Ind. Villa Rosa
Málaga, Málaga, 29004
Latitude: 36,67597
Longitude: -4,48482
Maps & instructions for collection and return
---
Once you have collected your luggage, come out of the terminal building on the same level and turn left, follow the indications to the courtesy shuttle bus area where you can wait for the Centauro Rent a Car shuttle which comes every 10-15 minutes.
General information and further assistance from the Centauro Rent a Car car hire office at Málaga Airport
Road assistance for breakdowns or accidentsPhone number: (+34) 966 365 365
For reclaims or queries
If you have any reclaims or queries we recommend you visit the section "Help" on our website where you can find answers to many frequently asked questions.
To make a new booking or to check availability
By using our website you will always find the best price on offer and you will know instantly if the vehicle type that you require is available for the dates selected.
To view your account, change a booking, view your invoices & contracts
Access your account and you can find a selection of icons to allow you to modify your details, change a Booking or view your invoices and past contracts.
Information about Centauro Rent a Car car hire company at Málaga Airport
Every year Centauro Rent a Car renews its fleet of rental cars in Malaga so you can rent a car in Malaga with peace of mind. In addition, we have everything you need to enjoy your holiday in this fantastic city and its surroundings with your car rental: cover without excess, GPS, child seats , etc.
Get cheap car hire at the airport in Malaga and drive through the capital of the Costa del Sol. Its beaches, its culture, its excellent weather and food, the birthplace of Picasso and his museum, etc. places that you can visit with your rental car, because Centauro Rent a Car is your trusted car rental company in Malaga.
We hope to see you in our car rental office in Malaga Airport!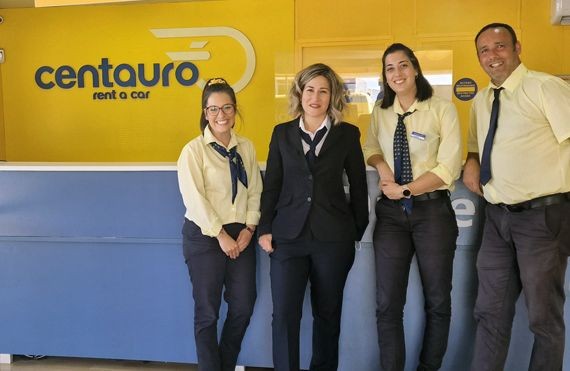 Car hire types available at Malaga airport
What to see and do and where to visit in Malaga with your car hire
Malaga Airport
The Malaga-Costa del Sol airport is located about 20 minutes from the city center, which is reachable by taking the N-348 road and then the MA-21. This airport has three terminals that receive flights from Lisbon, Porto, Faro, Palermo, Rome-Fiumicino and Milan-Bergamo, among other places. If you are looking for an inexpensive vacation, do not worry, because low-cost airlines operate here.
Car hire at the Malaga Airport
Did you know that Malaga has an average of 300 days of sunshine per year? It is only natural that its coast is called "Costa del Sol"! The best way to get around this Andalusian province is the car hire in the Malaga airport. Take advantage of the car hire at the Malaga Airport and explore southern Andalusia with total freedom, at your own pace. 
On your trip to Malaga with your rental car you cannot miss the legendary and bustling Calle Larios, which connects Paseo Marítimo and the historic center. Most of the Holy Week processions take place there, it is illuminated with hundreds of lights during the city festivals. We also recommend going for a walk through Malaga's historical centre and visiting the Cathedral, the Roman Theater and the Alcazaba**.**
While on your driving route through Malaga with your rental car, do not  miss the Gibralfaro Castle, an old fortification that offers panoramic views of the city, eating their typical dish, the roasted sardine spit, at one of its beach bars, and finish the day with a good dip in La Malagueta beach. 
Now that you know what to see in Costa del Sol, book your rental car at Malaga Airport now!
Tourist information for Malaga
The city of Malaga is the sixth largest in Spain and is also one of the oldest in Europe. It is a very well-known city and visited by Spanish, Europeans and people from all over the world who also choose this region as their home. In this respect, Malaga had a major tourist boom in the 60's and 70's. The Costa del Sol capital is a definite point of origin to get to know the magic, the art and the other beautiful places in the south of Spain. Hiring a car in Malaga you can get to know this land of where dreams come true.

It is also a great place to get to know the extensive cuisine on offer. The experts highlight the wonderful tastes and array of flavors in their dishes but maintaining the simplicity of ingredients used. Come and hire a car in Malaga and discover the amazing Mediterranean diet so famous for its healthy qualities and great taste.  A fantastic choice of pulses, vegetables, fish and fruit and not forgetting the high quality olive oil. Gazpacho and 'ajoblanco' (Garlic soup) or 'sopa de almendras' (almond soup) are examples of popular local dishes.
We must also mention how easy it is to travel around this region with your car hire and enjoy the marvelous temperatures throughout the year. The weather in gentle in summer due to it's proximately to the sea and pleasant during the winter months. The lovely climate and hours of sun make this region a favorite for tourists and locals alike.
With Centauro Rent a Car Hire a car and enjoy this fantastic city and surrounding areas.
Malaga beaches and bay areas
All you need to do is to book a car hire in Malaga and you can reach some fantastic beaches that this area has to offer. Clear waters, soft sand and a variety of other activities on offer for its visitors. You can find lovely secluded bays or beaches out of the way or if you prefer there are others which are much livelier. Marine life, water sports, nudism, there is something for everyone to enjoy. Also, these beaches are prepared for people with reduced mobility.

Malaga fair
The feria de Malaga held in August celebrates the taking of the city by the Catholic Monarchs in 1479.  From the official opening to the fireworks at the end, this is an 8 day celebration and visited by over six million people every year. During this time, all kinds of artists and famous bullfighters make Malaga the heart of the Costa del Sol. Hire your car at Centauro rent a car at Malaga airport and don't miss the opportunity to see the processions, horse drawn carts, horse riders, the 'Santuario de la Victoria' and tapas, wines and dancing that awaits you in the many 'casetas' or stands of the fair.
Golf courses around Malaga
At Centauro Rent a Car we have made a selection of some of the best golf courses in the Malaga region so that you can get practicing your swing: Alhaurín Golf, La Zagaleta, Baviera Golf, Santana Golf Club, Lauro Golf, Antequera Golf, Aloha Golf, Añoreta Golf, El Chaparral, Estepona Golf, Finca Cortesín, Flamingos Golf Club, Guadalhorce Golf Club, Real Club Golf Guadalmina, La Quinta Golf, La Cala Golf, Los Arqueros Golf, Los Naranjos Golf, Marbella Golf, Mijas Golf, Miraflores Golf Club, Santa Clara Golf Club, Santa Maria Golf are just some of the golf courses that you can get to with your car Hire.
Málaga CF 
If you love football, why not take advantage of your hire car and drive to the 'Rosaleda', home to Malaga football club and enjoy an interesting game of the Spanish football league. There is a great love of football here and can be enjoyed with the various clubs in the city. It you decide to pay a visit you can visit the club museum which highlights the best moments of the club over its 100 years of history. Get on the pitch and see how it feels to be a player of this major sport in Spain.
Car routes around Malaga
Malaga offers a very rich and varied culture. For example Malaga celebrates a Spanish Film Festival which unites the 'crème de la crème' of the big screen. You can also travel back in history through its architecture. Starting at the Larios streets we are in the historic center and you can admire the amazing 'La Manquita' cathedral, considered as one of the 10 most famous sacred buildings in Spain. This is also the birthplace of the famous artist Pablo Picasso, you can visit his native birthplace which is located in one of the busiest areas of the city, in the 'Plaza de la Merced'. Without a doubt, hiring a car at Malaga is the best option to visit all these places.

We also recommend that you visit the East Costa del Sol Oriental, Malaga Costa del Sol, or West Costa del Sol.
Related posts

Walk the Senda del Caminito del Rey, known as the most dangerous path in the world. A route through the gorges of Malaga that will not leave you indifferent.

Let's go on road trip visiting one of the most charming areas of southern Spain and Portugal. Prepare your bags and join us in this adventure, we'll travel through the best places to visit in in Malaga, Seville and Faro. Ready to get off?