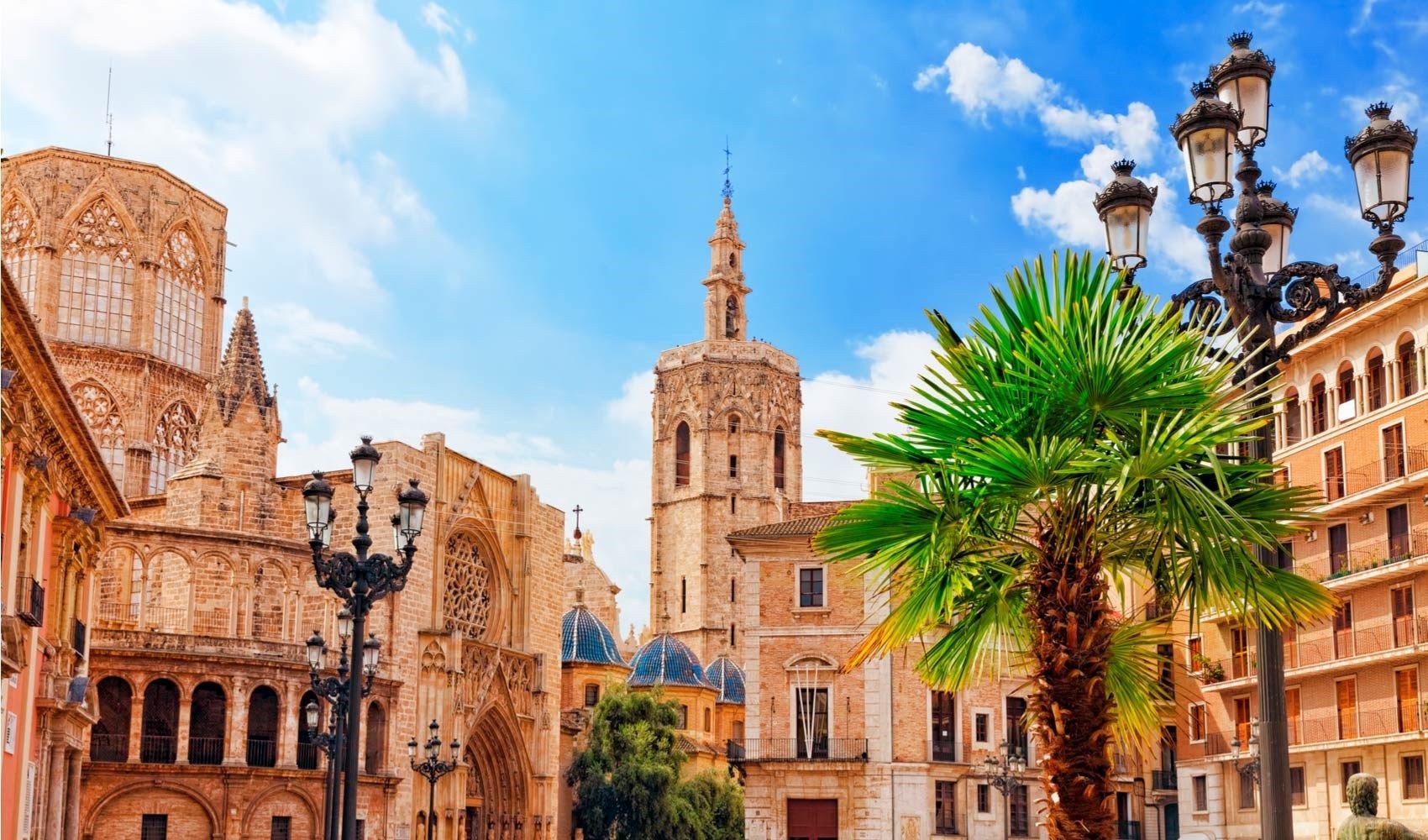 Cheap car hire in Valencia Train Station Joaquín Sorolla
Book on our web instead of comparison websites
Avoid insurance surprises sold by third parties

No additional charges, final price guaranteed

No deposit, no excess option
Our customers trust the quality of our service provided
Currently of 549 reviews received from our customers, 90.0% said they were satisfied with the service provided during their car hire
Latest user reviews on service provided by Centauro Rent a Car
Review of Daniel S about our office at Valencia Train Station Joaquín Sorolla Powered by Google™
We had a seamless experience with Centauro. Some instructions on the website were not clear at first (regarding prepayment of fuel), but made sense afterwards. Transfer to and from the airport was very fast, the car we got was in good condition and well equipped. We got refunded for the fuel in 2 days. Staff was also friendly!
Review of Ozkan Kocakaya about our office at Valencia Train Station Joaquín Sorolla Powered by Google™
Really quick and smooth hiring and check in process. The car was clean and in good shape. No hidden costs. And the staff was very professional. Wish all car hires were like this. Thoroughly recommended.
Review of Roman Fianta about our office at Valencia Train Station Joaquín Sorolla Powered by Google™
I cannot recommend enough. The car was clean as new, picking up was super fast (I reserved via web and uploaded documents in advance), the car even had GPS I did not request nor paid for, no deposit was needed, no hidden fees. You just have to pay for the full gas tank in advance, they will refund you the money if you return the car with the full tank. The best car rental service! The only downside is that there is only a small garage entrance, so returning the car can be a bit tricky due to the location on a busy road. But this is just a minor catch on otherwise fantastic service.
Review of Don van Doorn about our office at Valencia Train Station Joaquín Sorolla Powered by Google™
We walked in to rend a car for one day. The employees were friendly, spoke English and gave clear instructions. The car was a fairly new Peugeot 208 with a lot of options and automatic transmission. When bringing back the car it was trusted that there was no damage and the car was refuelled. Everything went very smooth and felt very safe.
Review of YordiiBonn about our office at Valencia Train Station Joaquín Sorolla Powered by Google™
We have booked a car from the website. The service is excellent, Melina explained everything really good, and she was really helpful! Also she gave us a really nice upgrade just for €35,- euros to a Cupra car! Next time we are coming back! Thank you very much! :-)
Previous
Next
How to locate the Centauro Rent a Car car hire office at Valencia Train Station Joaquín Sorolla
If you have a mobile with connection to internet, the best option is to use Google maps to give you direct instructions from your location.
However, on this page you can download a map with instructions for collection and return of your Hire car.
Opening hours and contact
---
From Monday to Sunday from 08:00 to 22:00.+34966360360
Address
---
Carrer de Sant Vicent Màrtir, 190
Valencia, Valencia, 46007
Latitude: 39,459377
Longitude: -0,383302
Maps & instructions for collection and return
---
Come out of the station using the main exit and turn left following the building round. Continue for about 100mts until you see the post office building 'Correos'. Cross over the road at the traffic lights and you will find the Centauro Rent a Car office straight in front of you.
General information and further assistance from the Centauro Rent a Car car hire office at Valencia Train Station Joaquín Sorolla
Road assistance for breakdowns or accidentsPhone number: (+34) 966 365 365
For reclaims or queries
If you have any reclaims or queries we recommend you visit the section "Help" on our website where you can find answers to many frequently asked questions.
To make a new booking or to check availability
By using our website you will always find the best price on offer and you will know instantly if the vehicle type that you require is available for the dates selected.
To view your account, change a booking, view your invoices & contracts
Access your account and you can find a selection of icons to allow you to modify your details, change a Booking or view your invoices and past contracts.
Information about Centauro Rent a Car car hire company at Valencia Train Station Joaquín Sorolla
If you hire a car with Centauro Rent a Car a Valencia Train Station  you can be assured of the best service and a fleet of cars that are renewed on a yearly basis. You can also add to your reservation other extras that you may need such as additional drivers, GPS, full insurance with no excess, child seats, etc.
With your rental car in Valencia Train Station you can explore some beautiful locations which have guaranteed good weather most of the year.
Your car hire is waiting for you at Valencia Train Station!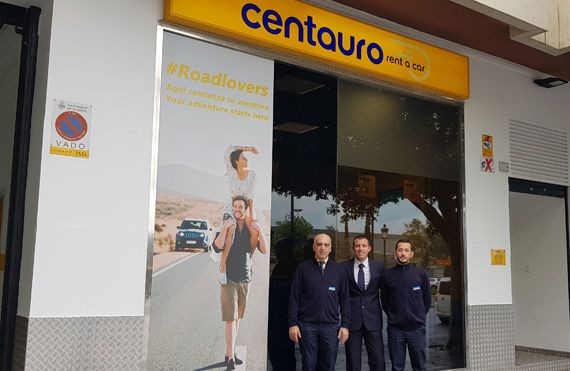 Car hire types available at Valencia Train Station Joaquín Sorolla
At Centauro Rent a Car we offer a wide selection of cars available to hire at Valencia Train Station Joaquín Sorolla which is renewed yearly.
Our range of cars at Valencia Train Station Joaquín Sorolla includes economical, family, convertibles, automatics, vans, minibuses…
What to see, do, and visit in Valencia and its surroundings with your rental car.
Valencia Joaquín Sorolla Train Station
The AVE station in Valencia is named after the impressionist painter Joaquín Sorolla, born in this city in 1863. It is located on Sant Vicent Màrtir street, and is well connected with Atocha, Barcelona Sants and Sevilla Santa Justa. Valencia is connected to Madrid by the A-3 motorway and to Barcelona by the AP-7. There is also an air bridge from these two cities and from Sevilla.
Car hire in Valencia
Next to the Joaquín Sorolla station you will find our Centauro office, your car hire company in Valencia. Everything is designed for you to start sightseeing as soon as you arrive in the capital of the Fallas. The City of Arts and Sciences is only ten minutes driving from the station, while in 20 minutes you can reach La Malvarrosa beach. The Albufera Natural Park is 45 minutes away by road. Enjoy yourself getting to know the area. Choose where you want to stop, no bindings or fixed schedules.

Discover Valencia with your rental car
Valencia is washed by the Mediterranean Sea and its climate is pleasant throughout the year. It is the third largest city in Spain, after Madrid and Barcelona. Here are some tips to help you organize your driving route in Valencia:
What to see in Valencia:
Ready to start enjoying the city?  Downtown in the old quarter you can find Barrio del Carmen,  one of Europe's largest medieval quarters. It is surrounded by two walls, one Muslim and one Christian, and owes its name to the Monastery of Nuestra Señora del Carmen. Its lively cobbled streets have dozens of terraces for the traveler to sit and enjoy the Mediterranean cuisine.
The Lonja de la Seda will delight lovers of Gothic art. This Gothic civil building, a World Heritage Site, is one of the emblems of the city. It reflects the importance of the silk trade in Valencia centuries ago.
You can not miss a visit to the Cathedral: Many ancient documents show that the Holy Grail, the one used by Jesus with his disciples, can be found in this cathedral. 
The City of Arts and Sciences will be a complex suitable for all ages, this area hosts different attractions and modern museums dedicated to biodiversity, inventions, music, sculpture, etc. It's perfect to go with children and have fun watching the fish at the Oceanographic.
The Gardens of Turia will be a refreshing spot where you can walk along more than 9km of gardens on the banks of the Turia River. It is a joy to walk among palm trees, orange trees and roses. It also has sports tracks and infant swings.
The Mercado de Colón, located in the Ensanche neighborhood is a shopping space of more than 3,500 sqm where you can go shopping and eat tapas during your vacations in Valencia. 
The Mestalla Stadium is a must see for football lovers. Valencia CF is one of the leading first division football clubs in Spain. You can brag to your friends that you've been to a game in Mestalla.
For lovers of traditions the Museo Fallero, on Monteolivete street, is a must-see. This museum is entirely dedicated to the local big festival, las Fallas. In it you can see the "ninots" that have been saved from the fire.

Driving route through Valencia
We've already gone through the city monuments, now we have to talk about sea and fine sand! The 25 kilometers of the Valencian coast invite you to go on a route from beach to beach. The best known, for its convenient location, is La Malvarrosa. But there are other beaches with great charm, such as La Devesa, surrounded by pine trees, or El Saler, known for its golden dunes.
Driving route around the city surroundings:
Get your car ready, we are going to the beach. Our first stop will be La Albufera. A few kilometers from the city there is a place where dozens of bird species nest. The Albufera Natural Park includes the salt lagoon with the same name and the extensive pine grove that grows alongside it.
Sierra Calderona: because beaches are not everything, you can also go to the mountains! If you like hiking, put on your boots and walk the paths from the hermitage of San Francisco de Asís.
Sagunto is another recommended destination for your driving route through Valencia: Only half an hour away from the city we find Sagunto: its old quarter has remains of different historical periods; look for its Roman theater and Jewish quarter.

Gastronomy of Valencia:
The Levantine area is known worldwide for its paella, which includes kidney beans and meatballs among its ingredients. It is also a land of oranges and tangerines, ice cream and horchata nut milk. Do not leave the city without tasting its thousand delights. 
Weather in Valencia:
If you are looking for sun and beach, Valencia is your destination. The temperature in winter rarely drops below 10º, while in summer it is warm without being extreme. Come and bathe in the Mediterranean Sea!
Related posts

This new branch is in addition to the company's office that has been in the city since 1998 at the Manises Airport. This is Centauro Rent a Car's fifth opening in the AVE segment, thus strengthening its fleet presence in strategic national locations.

Get ready to go on a trip to the Fallas de Valencia, one of Spain's best-known festivals: Pure fireworks show, pyrotechnics and tradition.

The most beautiful villages in the Mediterranean: a route by car from Alicante to Barcelona travelling through Valencia.