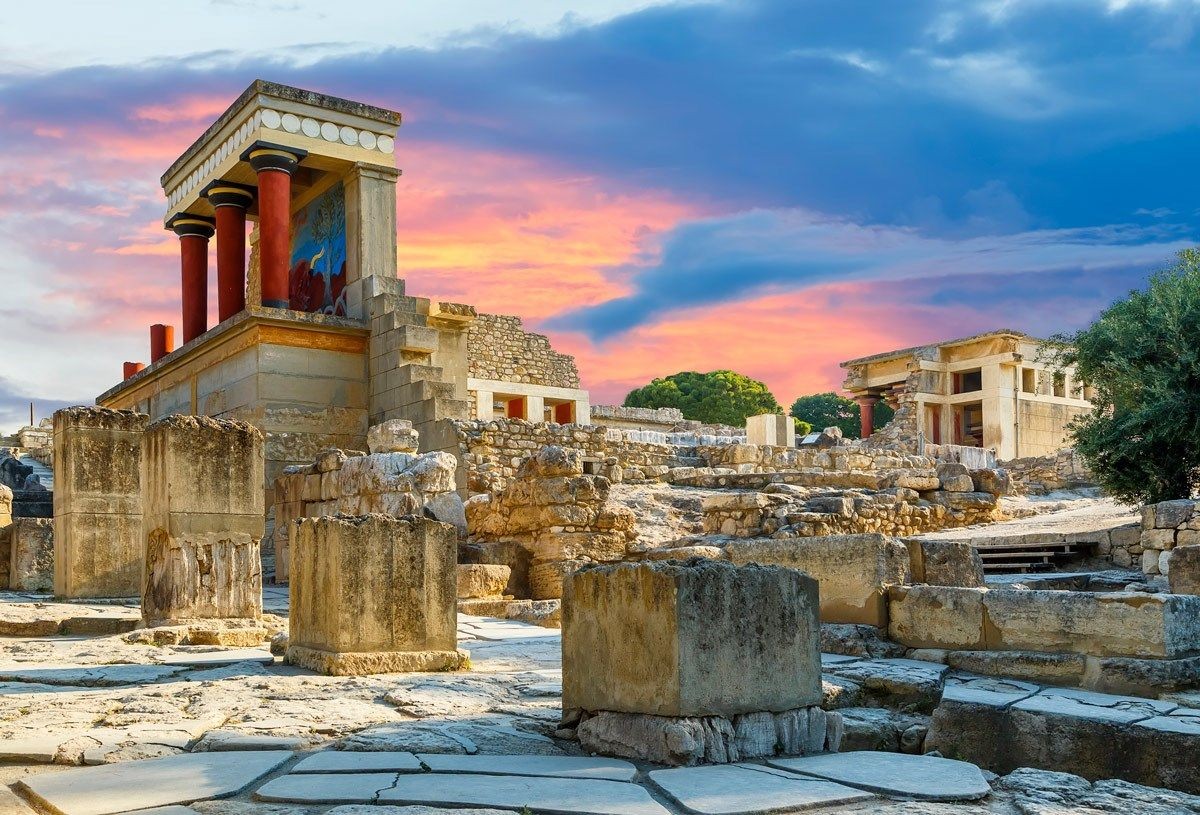 Car hire in Crete - Heraklion
Book on our web instead of comparison websites
Avoid insurance surprises sold by third parties

No additional charges, final price guaranteed

No deposit, no excess option
Our customers trust the quality of our service provided
Currently of 927 reviews received from our customers, 60% said they were satisfied with the service provided during their car hire
Latest user reviews on service provided by Centauro Rent a Car
Review of Alberto Conesa about our office at Heraklion Airport - Crete Powered by Google™
We had a really nice experience booking at Centauro. Online reservation was quick and taking the car in the office really fine. Girl that attend us was resolutive and efficient, providing all information and a better vehicle for a little more. No issues, great vehicle and did not have any problem returning. The bus to the airport also quick and efficient. I will repeat hiring with this company
Review of Dragos-Madalin Popa about our office at Heraklion Airport - Crete Powered by Google™
Amazing experience! Eleni and her colleagues did an amazing job, making the whole renting experience a real pleasure. Even if our flight was delayed for 6 hours and it was late in the nigh, we were promptly picked up from the airport. At the office, after a very pleasant conversation with Eleni we were given an upgraded car, nice and clean, almost new. At drop off, Eleni very friendly and professional again, in almost no time checked the car and released the fuel and insurance deposit. Congratulations for an amazing service, Eleni and your colleagues your professionalism, kindness and friendliness will never be forgotten. Thank You again.
Review of Andac Armutlulu about our office at Heraklion Airport - Crete Powered by Google™
Friendly and professional staff at the office. Conveniently priced cars in a very good condition. More importantly, minimal waiting times (less than 5 minutes) during both pick up and delivery of the car, which is something I typically don't experience with other rental companies.
Review of Octavian Butnaru about our office at Heraklion Airport - Crete Powered by Google™
Amazing price, good quality car and they gave the deposit for gas back in less than 24 hours.
Review of Kristians Riekstins about our office at Heraklion Airport - Crete Powered by Google™
Centauro Heraklion team!!! Thank you very much for the provided service!!! Easy, smooth and with a pleasure! No queues, got an unexpected upgrade and if You take Smart package - no excess, no deposit and full cover - perfect! Just the petrol deposit which by the way was refunded back just in 2 days period after check-out. Highly recommend! Wish you all the best! Thank You!
Previous
Next
How to locate the Centauro Rent a Car car hire office at Heraklion Airport Crete
If you have a mobile with connection to internet, the best option is to use Google maps to give you direct instructions from your location.
However, on this page you can download a map with instructions for collection and return of your Hire car.
Opening hours and contact
---
From Monday to Sunday from 07:00 to 23:00.+302111985310
Address
---
Leoforos Ikarou 87N Alikarnasos P.O. Box
Heraklion, Crete, 71601
Latitude: 35,33777
Longitude: 25,16305
Maps & instructions for collection and return
---
Once you have collected your luggage come out of the Arrivals Hall, exit the building and a Centauro Rent a Car staff member will be waiting to escort you to the Centauro Rent a Car shuttle bus.
General information and further assistance from the Centauro Rent a Car car hire office at Heraklion Airport Crete
Road assistance for breakdowns or accidentsPhone number: (+30) 21 119 91096
For reclaims or queries
If you have any reclaims or queries we recommend you visit the section "Help" on our website where you can find answers to many frequently asked questions.
To make a new booking or to check availability
By using our website you will always find the best price on offer and you will know instantly if the vehicle type that you require is available for the dates selected.
To view your account, change a booking, view your invoices & contracts
Access your account and you can find a selection of icons to allow you to modify your details, change a Booking or view your invoices and past contracts.
Information about Centauro Rent a Car car hire company at Heraklion Airport Crete
If you hire a car with Centauro Rent a Car a Crete - Heraklion airport you can be assured of the best service and a fleet of cars that are renewed on a yearly basis. You can also add to your reservation other extras that you may need such as additional drivers, GPS, full insurance with no excess, child seats, etc.
With your rental car in Crete - Heraklion you can explore some beautiful locations which have guaranteed good weather most of the year.
Your car hire is waiting for you at Crete - Heraklion airport!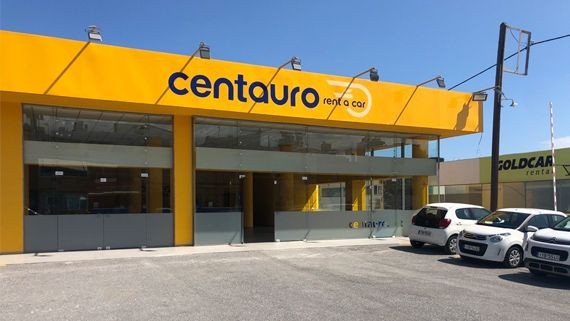 Car hire types available at Heraklion Airport Crete
At Centauro Rent a Car we offer a wide selection of cars available to hire at Heraklion Airport Crete which is renewed yearly.
Our range of cars at Heraklion Airport Crete includes economical, family, convertibles, automatics, vans, minibuses…
What to see, do, and visit in Heraklion and its environs with your rental car.
Heraklion Airport
The Nikos Kazantzakis International Airport is the second busiest airport in Greece and is located just four kilometers from the Cretan city of Heraklion. You can go on this tour driving your rental car in just over 10 minutes, thanks to the E75, known as European Route. It runs through Crete's most important cities and is toll-free. From the airport there are flights to any location in Greece and its islands, such as Athens, Rhodes or Corfu. And also international flights to major European cities, such as London, Berlin or Barcelona, as well as to various cities in Italy (Rome, Bergamo or Venice).
Car hire at the Heraklion airport
Heraklion airport car hire is the best way to get to know a place without time and space restrictions. Get behind the wheel of your car and visit the island of Crete at your leisure. The best option to see all the corners of the island at your leisure. A driving route through an island full of legends and enigmas, where you can try find the mythical Labyrinth of the Minotaur.

Heraklion tourist information
What to see in Heraklion
From the port you can go on a route through its narrow streets and its secrets. There you will see the Koules fortress, known as the Venetian Harbor, which dates back to the 13th century. As you go down one of the city center streets, you will enjoy other ancient monuments, each belonging to a different civilization. The Agios Titos Cathedral belongs to the Byzantine Empire, the Agios Minas Cathedral is one of the largest in Greece and the Loggia (today the city's town hall) has a Venetian style.
In the heart of its historic center you will find a curious fountain, also of Venetian style. It is the Morosini Fountain, which is more than 400 years old. And if you want to visit museums, we recommend the Archaeological Museum, one of the best in the whole country. Also, try taking a walk through the bazaar and browsing among its stalls.
Driving route through Heraklion
By choosing your car hire in Heraklion you open a world of possibilities for you to move easily around the city. A visit to the Palace of Knossos is decidedly essential. About 5 kilometers from the city, it is the most important Minoan palace on the island and the most representative of Crete.
We recommend you to drive to the beaches in the north of the city and also make a contrast visiting the most mountainous part of Crete. The village of Agia Varvara is very beautiful and representative of this type of Cretan landscape.


Heraklion gastronomy
Based on vegetables and olive oil, you can't miss dishes such as gemista (vegetables like tomatoes or zucchini stuffed with rice), agria xorta (boiled vegetables served with oil and lemon) and one of their most emblematic desserts, the koulourakia (quaintly snake-shaped butter cookies with sesame).
Weather in Heraklion
The weather throughout Crete is temperate all year round, due to its privileged situation in the Mediterranean. If you visit Heraklion in summer, you will find temperatures below 30 degrees on average. On the other hand, winter temperatures do not go far below 15 degrees and it rains moderately. Adjust your suitcase to these temperatures and remember that any time is good to visit Crete.

Related posts

Enjoy a 3-day driving route through Crete, where you will visit the most important places of the Minoan culture and the Greek civilization in Heraklion, the Palace of Knossos, Rethymno, Chania and Matala. Ready for your next adventure?