Car hire in Athens airport
Book on our web instead of comparison websites
Avoid insurance surprises sold by third parties

No additional charges, final price guaranteed

No deposit, no excess option
Our customers trust the quality of our service provided
Currently of 1778 reviews received from our customers, 64.0% said they were satisfied with the service provided during their car hire
Latest user reviews on service provided by Centauro Rent a Car
Review of Dejan Nikolic about our office at Athens Airport Powered by Google™
Good company, there are no hidden costs, and you have got what you pay for. Great selection of cars, all are new ones. Fast check-in and fast check-out. Every formality you can finish online. They have an airport shuttle free of charge for customers. I am very satisfied with the quality of service and price for service.
Review of Jagger Gordon about our office at Athens Airport Powered by Google™
Sometimes renting a car and not knowing their strict policies outside of your credit card insurance rental agreements can deter your disposition on giving a positive review. Although simply leaving a large deposit for the deductible that will be refunded is understandable. I have rented a vehicle and returned it without any issues. I do recommend this company for the price point.
Review of John Butfoy about our office at Athens Airport Powered by Google™
A fantastic experience, Dimitri is an excellent member of staff who treated us professionally and curtious, we had a great car from him that gave us no problems at all during our stay, he is a credit to Centauro, thanks again Dimitri, John and Lynn.
Review of Richard ter Steege about our office at Athens Airport Powered by Google™
Very good experience with this company! We got a free upgrade to a bigger car, and the car was great, comfortable and reliable for a 2 weeks holiday! The staff was very friendly, helpfull and complete in providing all the nescessarry information. Also the car return process was very smooth and efficient. Great for problem free car rental!
Review of Alex Stela about our office at Athens Airport Powered by Google™
I always use Centauro when in Italy, Spain or Portugal, so also in Greece it was my first choice. No disappointed! I was given a better car in very, very good price. Just remember to take Premium pack and book via their page! Nice staff there.
Previous
Next
How to locate the Centauro Rent a Car car hire office at Athens Airport
If you have a mobile with connection to internet, the best option is to use Google maps to give you direct instructions from your location.
However, on this page you can download a map with instructions for collection and return of your Hire car.
Opening hours and contact
---
From Monday to Sunday from 07:00 to 23:00.+302111985310
Address
---
Leoforos Markopoulou Athens Airport Area
, Markopoulou, 19003
Latitude: 37,89526
Longitude: 23,91298
Maps & instructions for collection and return
---
Gate B (intra Schengen)
If coming out of Gate B (intra Schengen) our Centauro Rent a Car representative will meet you by the "Arrival Hall B" sign as you enter the public arrivals hall to take you to the shuttle bus.
Gate A (extra Schengen)
If coming out of Gate A (extra Schengen), turn to your right and continue along for about 100mts to Gate B where our Centauro Rent a Car representative will be waiting for you by the "Arrival Hall B" sign to take you to the shuttle bus.
General information and further assistance from the Centauro Rent a Car car hire office at Athens Airport
Road assistance for breakdowns or accidentsPhone number: (+30) 21 119 91096
For reclaims or queries
If you have any reclaims or queries we recommend you visit the section "Help" on our website where you can find answers to many frequently asked questions.
To make a new booking or to check availability
By using our website you will always find the best price on offer and you will know instantly if the vehicle type that you require is available for the dates selected.
To view your account, change a booking, view your invoices & contracts
Access your account and you can find a selection of icons to allow you to modify your details, change a Booking or view your invoices and past contracts.
Information about Centauro Rent a Car car hire company at Athens Airport
If you hire a car with Centauro Rent a Car a Athens airport you can be assured of the best service and a fleet of cars that are renewed on a yearly basis. You can also add to your reservation other extras that you may need such as additional drivers, GPS, full insurance with no excess, child seats, etc.
With your rental car in Athens you can explore some beautiful locations which have guaranteed good weather most of the year.
Your car hire is waiting for you at Athens airport!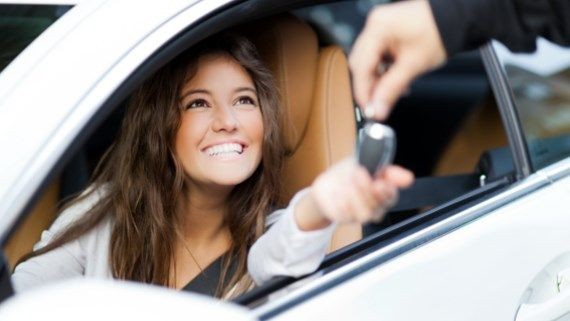 Car hire types available at Athens Airport
At Centauro Rent a Car we offer a wide selection of cars available to hire at Athens Airport which is renewed yearly.
Our range of cars at Athens Airport includes economical, family, convertibles, automatics, vans, minibuses…
What to see, do, and visit in Athens and its surroundings with your rental car.
Athens Airport:
The Athens airport, whose official name is Eleftherios Venizelos International Airport, is located 34 kilometers from the center of the capital. Athens is connected by air with major European cities such as Rome, Milan, Madrid and Barcelona and has connections to other parts of the country such as Heraklion, Rhodes, Thessaloniki, Corfu and Kos. 
Before you visit Athens it is most convenient to find out about the transportation options; in view of the road network and road accesses, driving your own car seems the best option. Choosing a car hire at the Athens airport will allow you to get to the city center in half hour, driving through Attiki Odos/A6/E94 and A/D PAThE A1/E75, exiting from the latter through the Peristeri exit.
Car hire in Athens
Driving on this journey allows us to take in what of ancient Greece is preserved in Athens, one of the most important cities in history. We will see monuments and beauties of ancient civilizations, and traveling by car will allow us to move freely so as not to miss any of its charming corners. 

Athens Information
What to see in Athens
The Acropolis is undoubtedly the most iconic and indispensable place in Athens. Located at the top of the hill, there are buildings as relevant as the Temple of Athena, the Erechtheion and, of course, the Parthenon. We also have the Acropolis Museum and the Temple of Olympian Zeus, 500 meters away.
Other places to visit are the Roman Agora and the Ancient Agora. The first constituted a power center of the Roman Empire; the second was at the time a place where commercial and social activity brought citizens together.
Highly recommended are also the neighborhoods of Monastikiri, Psiri (the hip neighborhood) and Plaka, the oldest in Athens at the feet of the Acropolis. All of them will help us to tune into the life of the city. 
The 4 hills of Athens, the four cardinal points to visit: 
- Philopappos or formerly hill of the Muses, with the monument of the same name, is the highest hill of Athens, with a good view of the acropolis, where you can get a good view of the city. 
- Ares or Areopagus Rock, from here you can contemplate the Olympic stadium, the Sintagma and Omonia squares, the ancient agora or the temple of Zeus.
- Mount Lycabettus allows you to enjoy the views of the port of Piraeus and the Acropolis.
- Acropolis, the most iconic highlight of the city, gives you a 360º panorama of Athens.


Driving route around Athens and surroundings
Through the cities of Corinth, Mycenae and Epidaurus you can drive on a beautiful one-day route. Following the A75 motorway heading north, you will reach Corinto in less than an hour, whose canal is a great work of engineering. Then, along the Peloponnesian Peninsula we will arrive in about 31 kilometers to Mycenae, you can enjoy its acropolis and the magnificent tomb of King Agamemnon. About 35 kilometers further by car we find Epidaurus, whose main attraction is a theater of the 4th century BC.
Athens gastronomy
The two most important dishes are the moussaka, a type of lasagna made with eggplant, and the gyros, pita bread with roasted meat, onion, tomato and sauce. On the other hand, one of the most popular desserts that we recommend trying is the bougatsa cake, made of filo pastry and filled with cheese, custard or meat.
Weather in Athens
The climate throughout the year is Mediterranean: hot summers of around 33.5ºC and minimums of about 21ºC, with little rainfall; mild winters with an average of 18ºC, never under 5ºC, very rainy.
The best time is spring and autumn: a pleasant climate and many sunny days. Although the weather can change, if you choose a car hire at the Athens airport your trip will be pleasant whatever the forecast.


Related posts

Ready for a five-day driving route through Athens and Ancient Greece? Prepare your trip, the Acropolis, Mycenae, Delphi and Meteora await us on our next road trip.