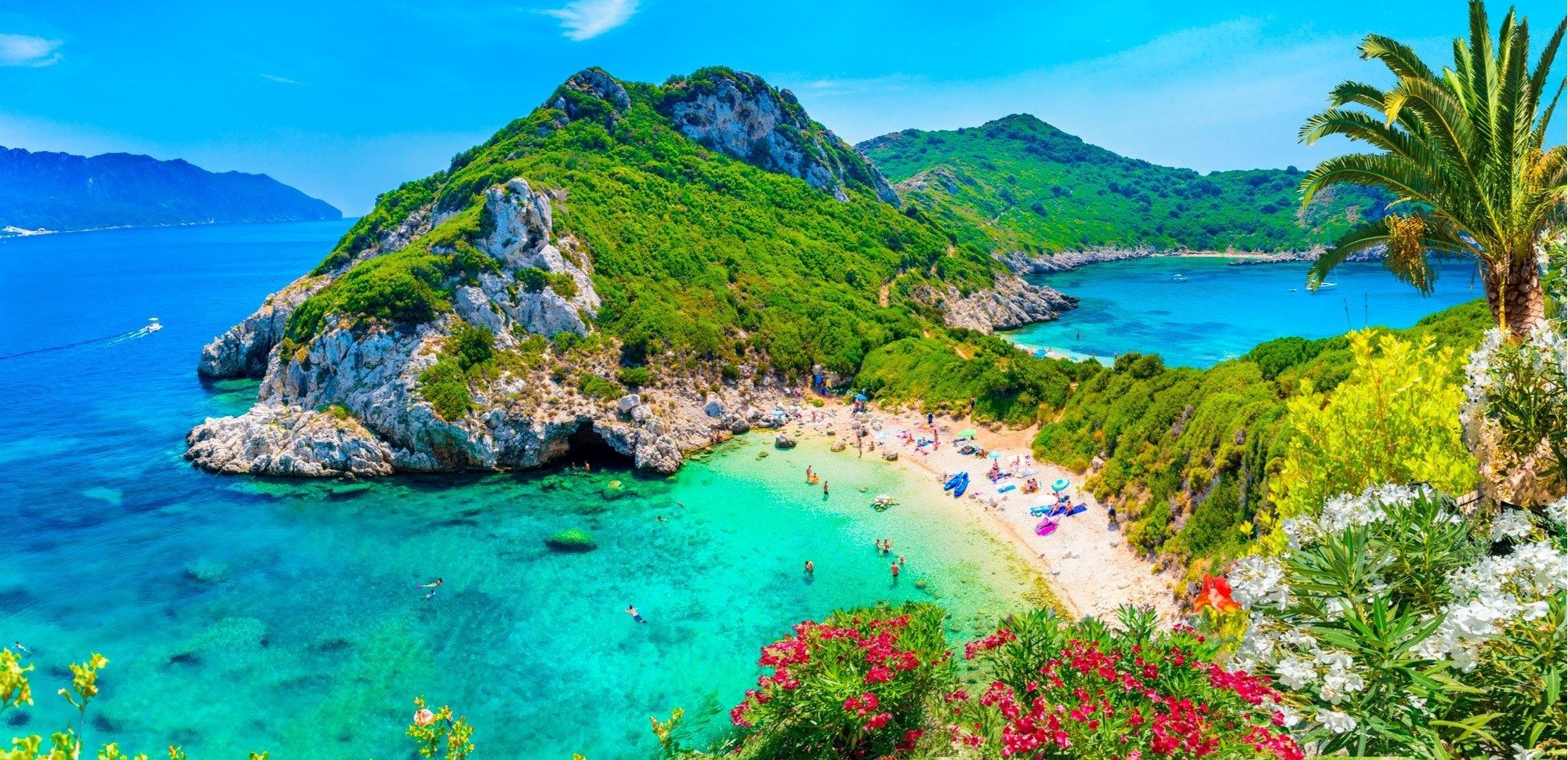 Car Hire at the Corfu Airport
Book on our web instead of comparison websites
Avoid insurance surprises sold by third parties

No additional charges, final price guaranteed

No deposit, no excess option
Our customers trust the quality of our service provided
Currently of 2 reviews received from our customers, 100% said they were satisfied with the service provided during their car hire
How to locate the Centauro Rent a Car car hire office at Corfu Airport
If you have a mobile with connection to internet, the best option is to use Google maps to give you direct instructions from your location.
However, on this page you can download a map with instructions for collection and return of your Hire car.
Opening hours and contact
---
From the 1st March to 31st OctoberFrom Monday to Sunday from 07:00 to 23:00.+302111985310
Address
---
EO Kerkiras Achiliou 49
, Kerkira, 491 00
Latitude: 39.611611
Longitude: 19.907306
Maps & instructions for collection and return
---
Once you have collected your luggage come out of the Arrivals Hall, a Centauro Rent a Car staff member will be waiting to escort you to the Centauro Rent a Car shuttle bus.
General information and further assistance from the Centauro Rent a Car car hire office at Corfu Airport
Road assistance for breakdowns or accidentsPhone number: (+30) 211 990 9000
For reclaims or queries
If you have any reclaims or queries we recommend you visit the section "Help" on our website where you can find answers to many frequently asked questions.
To make a new booking or to check availability
By using our website you will always find the best price on offer and you will know instantly if the vehicle type that you require is available for the dates selected.
To view your account, change a booking, view your invoices & contracts
Access your account and you can find a selection of icons to allow you to modify your details, change a Booking or view your invoices and past contracts.
Information about Centauro Rent a Car car hire company at Corfu Airport
If you hire a car with Centauro Rent a Car at Corfu airport you can be assured of the best service and a fleet of cars that are renewed on a yearly basis. You can also add to your reservation other extras that you may need such as additional drivers, GPS, full cover with no excess, child seats, etc.
With your rental car in the island of Corfu you can explore some beautiful locations which have guaranteed good weather most of the year.
Your car hire is waiting for you at Corfu airport!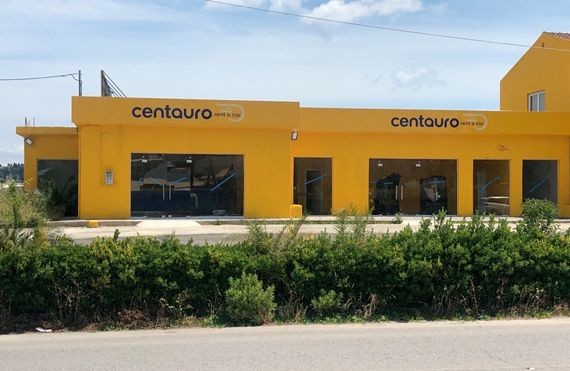 Car hire types available at Corfu Airport
At Centauro Rent a Car we offer a wide selection of cars available to hire at Corfu Airport which is renewed yearly.
Our range of cars at Corfu Airport includes economical, family, convertibles, automatics, vans, minibuses…
What to see, do and visit in Corfu and its surroundings with your rental car
Corfu Airport
Located on the Greek island of Corfu, Corfu International Airport-Ioannis Kapodistrias owes its name to John Capodistrias, first governor of Greece.
The airport is located 3 kilometers south of Corfu; it is connected by air to the main cities of Greece, Spain, Portugal and Italy, including Athens, Rhodes, Chania, Barcelona, Madrid and Rome.
To reach the city from the airport you can choose between public transportation or car hire at Corfu Airport, which will allow you to enjoy your trip in your own way and be able to move around the island freely.
Car hire at the Corfu Airport
Corfu island is perfect to travel by car, since public transportation does not reach all interesting sites. Also, if you rent a vehicle you can organize a personalized car route to visit this Greek paradise's most remote places. Sidari and the Channel of Love, Angelokastro, the Glyfada beach and the charming village of Chlomos are some of the incredible places that we recommend you to visit during your trip to Corfu.

Corfu tourist Information
Corfu is one of Greece's most beautiful and peaceful islands; it has outstanding villages with narrow streets, paradisiacal beaches and natural enclaves. Its more than 220km of coastline invite us to discover its countless green valleys and open sea bays.
What to see in Corfu
We have selected the best villages to visit in Corfu so you can see the best spots in the island on your driving route.
Palaiokastritsa
This city is one of Corfu's most beautiful and visited, and is formed by peninsulas that go into the sea and endless small coves and sandy beaches. The beaches (Agios Spiridon and Ampelaki Bay, among others) and caves in this area are impressive and stand out for their turquoise crystal-clear water. A must-see is the cave of La Grotta, one of the best on the island. Corfu's western coast is the ideal place to practice water activities such as snorkeling or diving. We also recommend to visit the monastery of Panagia Palaiokastritsa, a building full of history and charm.
Kassiopi
Kassiopi is a small town full of shops, restaurants, bars and shops, you will enjoy there a lively and active atmosphere. There are also other towns full of charm such as Pelekas and Cholmos, where we recommend climbing to the upper part of the town to visit the Church of the Archangels and enjoy some breathtaking views.

Sidari and the Channel of Love
This beach stands out due to the unique color of the clay rock that surrounds it. It is an enclave formed by odd-shaped rocks and caves full of natural wonders. In addition, in Sidari you can find beautiful natural channels such as the famous Channel of Love, which is frequently visited by tourists.
Corfu capital
The capital of the island is a walled city with narrow streets and a huge market full of life and frantic activity that spreads throughout the entire city. Visiting the fortress of Corfu is a must, since here you can see the Palaio Frourio, an old English hospital, the old Venetian fortress and the Saint George church. In addition, there are some museums in the capital that you can visit, such as the Archaeological Museum, the Dionysios Solomos Museum and the Museum of Asian Art. Do not miss the beautiful Cathedral of Corfu, Panagia Spilaiotissa.
Driving route through Corfu
If you decide to drive around the island it is best to plan your driving route through Corfu in advance, visiting the most interesting places according to their location. We recommend you to start in the north of the island, where you can visit Sidari and the Channel of Love, Pelekas, the wonderful beach of Glyfada and Palaiokastritsa.
In the south of Corfu we find the village of Chlomos, Bouka beach and Lake Korission. Finally, in the eastern side you can visit the Achillion Palace in the charming village of Gastouri, and Corfu, the island's capital.

Corfu gastronomy
You can enjoy its Mediterranean cuisine in restaurants and dishes of international cuisine; we recommend trying some regional delicacies such as the Strapatsada, the Koronia, the Aubergines pastrokio and the Kota bolida paragiomisti, among many others.
Weather in Corfu
The island climate is Mediterranean, which means that summer is hot and winter is mild. Rains are abundant during the winter and autumn, and the marine breeze comes in strong gusts.
In short, if you are one of the travelers who enjoy driving around during your holidays while enjoying a personalized trip, we recommend you to choose the car hire at the Corfu Airport. This will be the best option to tour the Greek island and visit all the corners you may want.