Car hire in Crete - Chania
Book on our web instead of comparison websites
Avoid insurance surprises sold by third parties

No additional charges, final price guaranteed

No deposit, no excess option
Our customers trust the quality of our service provided
Currently of 434 reviews received from our customers, 70.0% said they were satisfied with the service provided during their car hire
Latest user reviews on service provided by Centauro Rent a Car
Review of Katerina Golfou about our office at Chania Airport - Crete Powered by Google™
Excellent service in general! Excellent vehicle! Also due to a change in our flight we had to leave earlier than scheduled. The company returned the amount we had paid for the last day. I would definitely recommend them. And for sure we will prefer them in case we will rent a car in the future. Thank you for everything!
Review of Max R. about our office at Chania Airport - Crete Powered by Google™
I always rent my car in Greece with centauro. Never had any problems and the service was always good. Book directly via the homepage to get discounts - always recommended.
Review of Tuukka Niemi about our office at Chania Airport - Crete Powered by Google™
Reservation was done very easily in net. Pick up and drop off was fast and simple. They also have a possibility to a young driver which is big plus. It was hard to find an office that offer young driver option (I'm 20). Friendly staff always leaves a smile on face. I definitely recommend if reserving a car in Crete!
Review of Renato Todorov about our office at Chania Airport - Crete Powered by Google™
I've had a very good experience with Centauro in Crete. It was a great value for money that, for me, it was worth the small inconvenience of having to take a shutter from/to the airport. The available selection of cars is also very good. The two people I've interacted with during pick-up and drop-off were also very friendly. Overall, a great experience, which is quite rare when it comes to low-cost car rental companies.
Review of Marisa Charles about our office at Chania Airport - Crete Powered by Google™
Centauro were great. Picked us up from the airport quickly and gave is a decent car and added my partner as a driver. We gor full insurance for 9 days and it was reasonably priced. Return was also super easy! We booked through Booking.com but we will go direct next time as Booking.com sells you full coverage, but it isn't.. Centauro staff and car were great!
Previous
Next
How to locate the Centauro Rent a Car car hire office at Chania Airport Crete
If you have a mobile with connection to internet, the best option is to use Google maps to give you direct instructions from your location.
However, on this page you can download a map with instructions for collection and return of your Hire car.
Opening hours and contact
---
From Monday to Sunday from 07:00 to 23:00.+302111985310
Address
---
Pazinos Akrotiriou Chania On the main Nat Road Akrotiriou Soudas
Chania, Crete, 73100
Latitude: 35,51793
Longitude: 24,12321
Maps & instructions for collection and return
---
Come out of the terminal building and in front of you is a taxi rank, just behind the taxi rank you will see Cityzen Parking & Services parking area, you can wait for the Centauro Rent a Car Shuttle which comes every 10-15 mins.
General information and further assistance from the Centauro Rent a Car car hire office at Chania Airport Crete
Road assistance for breakdowns or accidentsPhone number: (+30) 211 990 9000
For reclaims or queries
If you have any reclaims or queries we recommend you visit the section "Help" on our website where you can find answers to many frequently asked questions.
To make a new booking or to check availability
By using our website you will always find the best price on offer and you will know instantly if the vehicle type that you require is available for the dates selected.
To view your account, change a booking, view your invoices & contracts
Access your account and you can find a selection of icons to allow you to modify your details, change a Booking or view your invoices and past contracts.
Information about Centauro Rent a Car car hire company at Chania Airport Crete
If you hire a car with Centauro Rent a Car a Crete - Chania airport you can be assured of the best service and a fleet of cars that are renewed on a yearly basis. You can also add to your reservation other extras that you may need such as additional drivers, GPS, full insurance with no excess, child seats, etc.
With your rental car in Crete - Chania you can explore some beautiful locations which have guaranteed good weather most of the year.
Your car hire is waiting for you at Crete - Chania airport!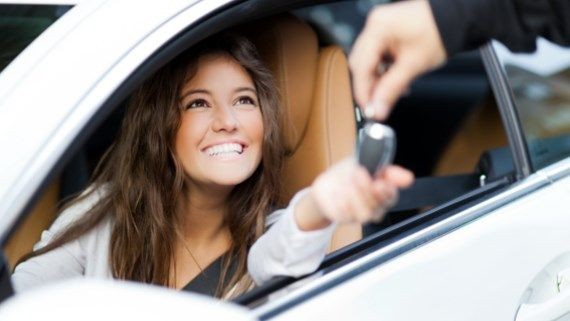 Car hire types available at Chania Airport Crete
At Centauro Rent a Car we offer a wide selection of cars available to hire at Chania Airport Crete which is renewed yearly.
Our range of cars at Chania Airport Crete includes economical, family, convertibles, automatics, vans, minibuses…
What to see, do, and visit in Crete - Chania and its environs with your rental car.
Crete - Chania airport
Car hire at the Crete - Chania airport is available to all travelers. This airport, called Daskalogiannis, serves the western part of the island of Crete, thanks to its international status. The terminal is located 14 kilometers from the city of Chania, just off highway 94; it operates regular and charter flights, with connections to the main cities of Greece (Athens or Thessaloniki) and several capitals like Rome, Lisbon and Madrid, among others. 
It is the fifth busiest airport in Greece and in 2017 it exceeded 3 million passengers, being one of the two main options for traveling to Crete. Renting a car to go on a driving route through Crete - Chania is a good option that will open many possibilities.
Car hire in Crete - Chania
If you want to get to know a historic city, Chania - La Canea is the place to go in west Crete for demographic and cultural reasons, without being an overcrowded city center. Chania is the second most populated city on the island but it stands out due to its incomparable landscapes, its views of the Mediterranean Sea and the historical significance of being the cradle of one of the oldest civilizations in Europe. The freedom to enjoy the climate of the island is priceless; you will be able to visit the promontories, beaches and mountains. If you want to better know the area, we recommend a rental car to explore the island. 

Crete Tourist Information
Crete is the largest island in Greece, halfway between the peninsula and the African continent and with characteristics that make it a special place if you are going to visit the country. Its being a crossroads of cultures favored the creation of the first European civilization, the Minoan, which stood out for the construction of great palaces that look monumental even today.
At present, it has 8261 square kilometers, in an extended east-west area with a length of 256 kilometers, and a population of 623,075. The island, then, stands out for its contrasts between mountain and beach, forming different landscapes where you will find all kinds of attractions for your holidays at any time of the year, this being one of its main values.
What to see in Crete
You can choose between several possibilities for sightseeing in Crete, we recommend some of them as a starting point of your visit, you can also easily customize the route later. For example, you should not miss the Samaria Gorge, in the homonymous national park, if you are interested in caving, and get to know one of the island's most impressive landscapes.
If you are a lover of history, you must visit the ruins of the Knossos palace, the main archaeological remains of the Minoan civilization, or those of Hagia Triada. Finally, if you are interested in hiking or improving your everyday routine, try and climb the island's highest point, Mount Ida, which is 2456 meters high. This way you will enjoy the main attractions in Crete, although new coastal or rural towns will never cease to amaze you.
Driving route through Crete  - Chania 
If you want to better know Crete- Chania, there are some places that we recommend you to visit. The car will give you the necessary autonomy to not worry.
First of all, you should visit the house and museum dedicated to Elefterios Venizelos. On the other hand, you can always visit the Iguana beach, one of the main bathing and sunbathing spots for the local population. Also, you should know that there is a water park in the outskirts.
Finally, our advice is to eat at any of the seafood restaurants that you will find on the coast and near the city center. Chania is a small city, you will not have problems with traffic jams, it is an ideal option to spend the day.
Driving route around the environs.
If you want to go on a driving route through Crete - Chania, keep in mind that it is a mountainous island with altitude variations, it is convenient to plan the trip in advance to avoid problems. A good idea is to take the main north road A90 and from Chania, visit Heraklion (the capital); from there, go to the eastern part of the island, the town of Ierapetra, and get to know the Gournia site. You must take into account that the maximum distance between the northernmost and southernmost of the island is 56 kilometers and, although it is very steep, it is relatively easy to reach the main points of interest. You can also go to one of the beaches of the coast to sunbathe or to the mountains of the central area.

Related posts

Enjoy a 3-day driving route through Crete, where you will visit the most important places of the Minoan culture and the Greek civilization in Heraklion, the Palace of Knossos, Rethymno, Chania and Matala. Ready for your next adventure?