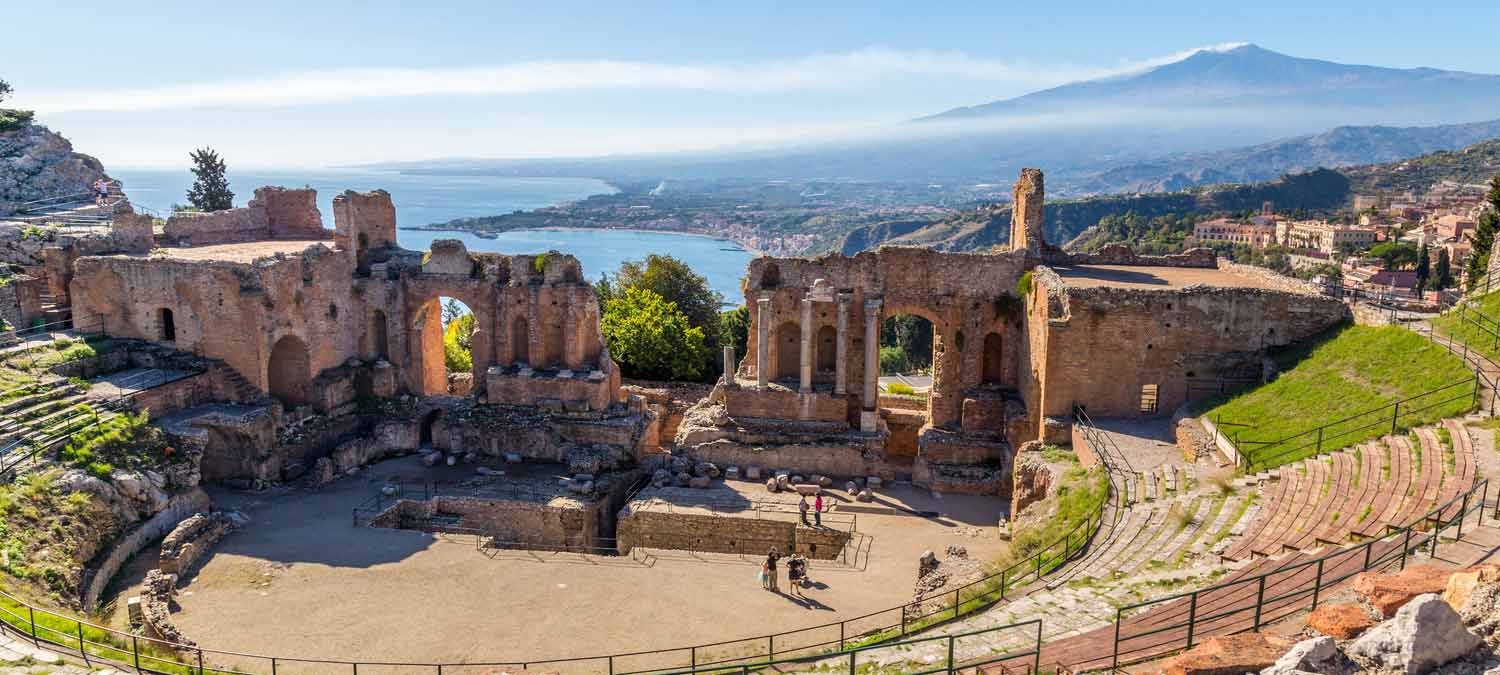 Car Hire in Sicily Catania airport
Book on our web instead of comparison websites
Avoid insurance surprises sold by third parties

No additional charges, final price guaranteed

No deposit, no excess option
Our customers trust the quality of our service provided
Currently of 1329 reviews received from our customers, 88.0% said they were satisfied with the service provided during their car hire
Latest user reviews on service provided by Centauro Rent a Car
Review of Dave Liley about our office at Catania Airport - Sicily Powered by Google™
Excellent, service with a smile and helped renew my faith with Foreign Car Hire Companies. After some bad experiences in the past, like returned late - when it wasn't, short of fuel - when it wasn't, and the fees found unexpectedly and incorrectly on my credit card on return to UK it was refreshing to have a simple and straight forward transaction. Due to previous issues I take photos of everything and can't help being suspicious of underhand tactics, but here I felt they are, as you would expect in order to give a good service and encourage your return, a genuine and reputable company who I will undoubtedly be happy to use again.
Review of Aneta Stříbrná about our office at Catania Airport - Sicily Powered by Google™
We were very happy with the whole process of picking up the car and returning it. Everything went quickly and smoothly. We had full coverage insurance for peace of mind at an unbeatable price. The staff was very nice and helpful.
Review of Jorge Fernandez about our office at Catania Airport - Sicily Powered by Google™
The process for collecting or returning the car has been fast and easy, all the staff was very attentive and helpful all the times. Furthermore, they gave us a nice and almost brand-new car. Very happy with their service!
Review of Wojciech Witek about our office at Catania Airport - Sicily Powered by Google™
Very satisfied. Everything was prepared, car was clean and sufficinetly equipped. I have chosen Centauro after my friend's recomendation and must say that it was perfect. Thank you for good service.
Review of Alan Attard about our office at Catania Airport - Sicily Powered by Google™
Excellent service. Top spec new cars. Simona on collection, and Giovanni on returning car were brilliant, extremely courteous, professional and helpful. Highly recommended.
Previous
Next
How to locate the Centauro Rent a Car car hire office at Catania Airport Sicily
If you have a mobile with connection to internet, the best option is to use Google maps to give you direct instructions from your location.
However, on this page you can download a map with instructions for collection and return of your Hire car.
Opening hours and contact
---
From Monday to Sunday from 07:00 to 23:00.+390683662959
Address
---
Via San Giuseppe alla Rena Fondo 4 Catania CT
Catania, Catania, 95121
Latitude: 37,47021
Longitude: 15,06969
Maps & instructions for collection and return
---
Once you have collected your luggage, exit the building and follow the directions to terminal C. Keep walking until you see the sign 'Autonoleggi-Rent a Car' and then you will see the signs to the Centauro Rent a Car office.
General information and further assistance from the Centauro Rent a Car car hire office at Catania Airport Sicily
Road assistance for breakdowns or accidentsPhone number: (+39) 0694 806 800
For reclaims or queries
If you have any reclaims or queries we recommend you visit the section "Help" on our website where you can find answers to many frequently asked questions.
To make a new booking or to check availability
By using our website you will always find the best price on offer and you will know instantly if the vehicle type that you require is available for the dates selected.
To view your account, change a booking, view your invoices & contracts
Access your account and you can find a selection of icons to allow you to modify your details, change a Booking or view your invoices and past contracts.
Information about Centauro Rent a Car car hire company at Catania Airport Sicily
Rent a car in Sicily - Catania with Centauro Rent a car and enjoy the safety and confidence offered by a fleet of rental cars that is renewed every year. Add to your reservation any extra you may need in a rental car, GPS, full coverage with no deductible, approved children chairs, etc...
We will be waiting for you at our car hire office at the Sicily - Catania aiport!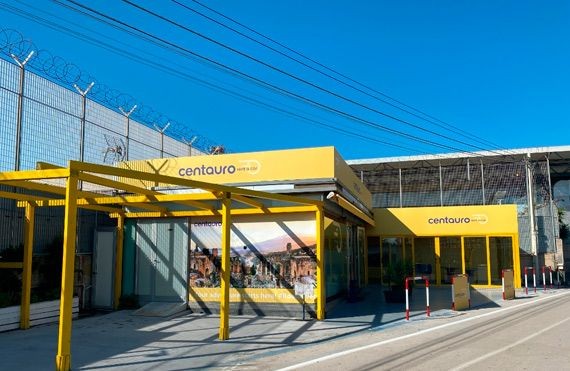 Car hire types available at Catania Airport Sicily
At Centauro Rent a Car we offer a wide selection of cars available to hire at Catania Airport Sicily which is renewed yearly.
Our range of cars at Catania Airport Sicily includes economical, family, convertibles, automatics, vans, minibuses…
What to see and do and where to visit in Sicily with your hire car
Car hire in Sicily: Catania-Fontanarossa Airport
Five kilometres south of Catania, the second largest city in Sicily you can find Catania-Fontanarossa Airport, the main gateway to this Italian island and the sixth most important in terms of passenger volume.
In 2007, and due to the continuous increase in passengers, the airport opened a new terminal with twenty boarding gates. This expansion was able to attend to passenger needs and was the beginning of the growth plan for Catania-Fontanarossa Airport to provide new facilities, a panoramic restaurant, new runway and more office space.
Depending on which area of Sicily you are visiting, you need to take the A19 that connects the city of Catania with the city of Palermo, or the E45 that takes you to the south of the island.

Travelling around Sicily with a car hire
The best way to travel around this transalpine country on your holidays is by enjoying a rental car in Italy. If it is the most comfortable option for big cities such as Rome, then it is definitely the best way to discover Sicily.
Hiring a car is essential to get to all the hidden places that this island has to offer, regardless of where in Sicily you are staying. Getting behind the wheel of your own rental vehicle is an easy option, the island is quite big (the largest in the Mediterranean) and the public transport is not very good.
Get you hire car in Sicily and get to know this wonderful island full of small towns and villages, each with their own personality and with beautiful landscapes. All you need to do each day is decide they you want to go.

What to see in Sicily
Sicily is one of the most interesting islands on the Mediterranean. Greek temples, coastal villages, roman villages and a delicious gastronomy makes this one of the most sought after destinations during the summer season.

A route through the historic villas of Sicily
The island of Sicily is home to some spectacular historical villas that will transport you back in time as soon as you set foot on the street. Villas a short distance apart from each other and easy accessible with your car hire.
One of these gems is Palermo, an ancient city founded by the Phoenician people in S. VIII a.c., with immense architectural and artistic heritage such as Catacumbas de los Capuchinos (Catacombs), the Palacio de Zisa (Zisa Palace), the Palacio de los Normandos, (Normandos Palace), the Porta Nuova or the Piazza Vigliena (Vigliena Square).
As well as Palermo, the city of Syracuse; erected on an ancient Greek settlement or the town of Trapani famous for its salt plains and archaeological remains shows us the different people and civilizations that once inhabited Sicily. An archaeological and architectural treasure that can still be seen today in its streets and buildings.
If you prefer a village further away and more peaceful but still with the Sicilian charm, then you must visit San Marco d'Aluzio, Castelmola or Aci Castello, picturesque villages with restaurants offering some of the most authentic dishes popular on the island.

Discover the best beaches of Sicily
Sicily has 1500 kilometres of coastline and a variety of hideaways to suit everyone. You can find inaccessible coves, endless sandy beaches or natural pools of turquoise waters. Without a doubt the perfect settings to visit and get the most out of our rental car in Sicily.
The white, fine sand of Scala dei Turchi and Siculiana Mariana on the western part of the island. The beach of Cefalu, the wild beach of the Oasis of Vendicari or Cala Mosche, with its rocky hills and dunes. These are just some of the beautiful areas Sicily has to offer.
The northern coast of Italy, in the province of Trapani is also a great choice with its bays and beaches that overlook the sea of spectacular blue colours and where you can see the 'Isla Égadi' with three large islands standing in clear and crystalline waters and form the Marine Reserve of Égadi.

Enjoy nature
After we have seen the amazing villas and have taken a dip in one of the beautiful beaches, time for some nature. Natural reserves easily accessible by road and using your car hire in Sicily.
Sicily hides some of the most amazing landscapes in Europe, such as the active volcano Etna, which can be seen from space but can also be admired from the top of a cable car.
The Garganta de Alcántara is another natural wonder which has been formed over millions of years and whose capricious forms of its canyons can be enjoyed with a walk along the river that begins in Larderia.
The Parque del Nebrodi and the Parque del Madonie, home to the 'Abies Nebroides' around 20 local fir trees  which are unique in the world and in danger of extinction are other places for nature lovers to visit.
Related posts

Thinking about going on a different road trip this fall? The charm of Palermo, Catania and the Valley of the Temples are waiting for you on your driving route through one of the most beautiful islands of Italy.