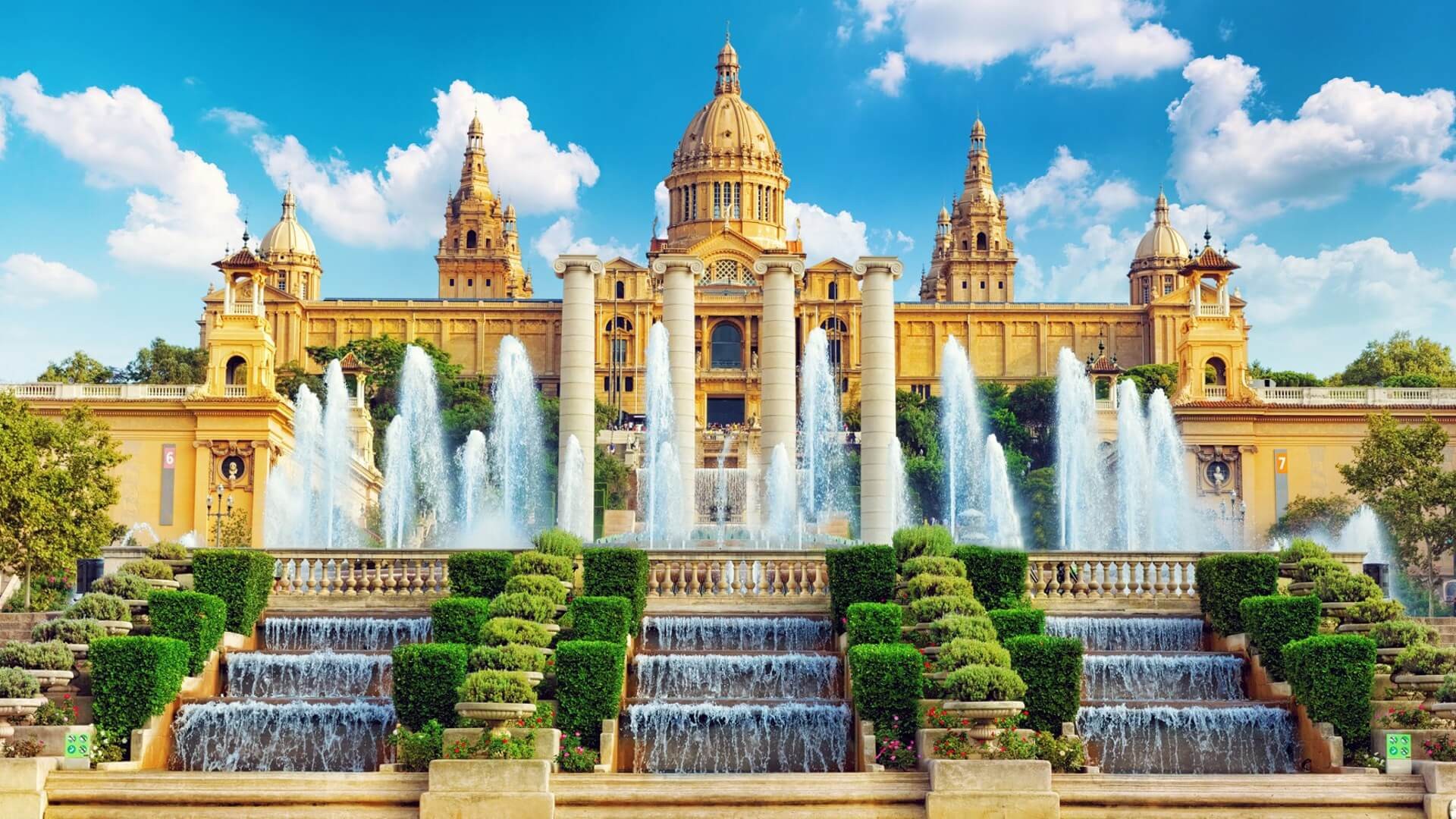 Family Car Hire in Barcelona
Book on our web instead of comparison websites
Avoid insurance surprises sold by third parties

No additional charges, final price guaranteed

No deposit, no excess option
Our customers trust the quality of our service provided
Currently of 3615 reviews received from our customers, 76.0% said they were satisfied with the service provided during their car hire
Family Car Hire available at Barcelona Airport
Barcelona is an ideal city to visit with all the Family. At Centauro Rent a Car conscious of the needs of our customers, we offer a great selection of spacious vehicles for all the family. If you are looking for a car hire in Barcelona with more than four seats and with enough space for suitcases then on our website you can find the best vehicles at the most competitive prices and with the best service for you. Don't hesitate and make your car hire booking with us for Barcelona.
Hire a Family car at Barcelona Airport
A Barcelona, our fleet of cars are renewed every year so that you can drive your hire car with total peace of mind. Each of our car hire vehicles in Barcelona are prepared so that you can enjoy the best places of this fantastic city with the possibility of adding other services that you may need; full insurance with no excess, GPS, baby or child seats etc.,
In addition, Barcelona is a city with a lot of appeal for the whole family. At Centauro Rent a Car you can hire a family car for the number of seats you need and with sufficient space for everybody. Choose the one that you feel is more comfortable, the one that is most attractive, the one offering the best price or the one that is most spacious. Whichever you choose you can guarantee the best quality, service & safety.
We look forward to welcoming you at our car hire office at Barcelona airport!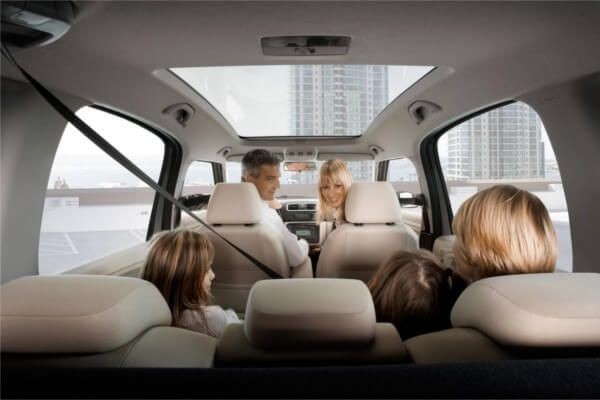 Family Car Hire in Barcelona with Centauro Rent a Car
In Barcelona, choose the best car hire to suit your needs
Barcelona is a destination offering a very diverse culture. Countless numbers of tourists from many different nationalities visit here every year because of the diversity the city has to offer. Some come to enjoy the popular local fiestas, others to visit the beautiful buildings & architecture, some to attend important events whether it be for sports, technological or musical; others just travel for get some sun, seas and sand. Different types of visitors and all looking for something different.
Therefore, for whatever your reason is to for visiting Barcelona, at Centauro Rent a Car we have at your disposal the rental car that best suits your needs.  On our website, you can find a wide selection of vehicles to choose from depending on your requirements: Small cars, fun and economical to visit the city, intermediate size with more space to travel with luggage, convertibles to enjoy your driving experience and the great weather or larger vehicles with more space to travel with all the family or a group of friends.

Advantages of hiring a Family car in Barcelona
This type of vehicle offers more space for both passengers and luggage. Perfect for families of three or more or for groups.
Spacious interior and luggage space, essential for comfort on a long journey.
Vehicles that are higher off the ground and therefore offer a better vision of the road and the surroundings.
Most vehicles also have the ability to fold some of the seating and therefore can give more space for luggage and more comfort for passengers.
It is also common that this kind of vehicle has better safety features such as more airbags, reinforced structure, etc.,
Drive a 7 or 9-seater hire car and enjoy maximum comfort
On our website we can offer car hire of both 7 seater people carriers or 9 seater vehicles of different models and characteristics. Thanks to the ability to be able to fold and unfold the additional seating, this rental car group will allow you the flexibility to change between more seating or luggage space. Another common feature of this rental car is as they are higher off the road you have greater visibility both inside and outside of the car. In addition, they tend to be easier when travelling with children, as they are more accessible to get them in their car seat and to get them out again.

At Centauro Rent a Car, we offer you the best car brands. Depending on where you are collecting your car and the availability, you can rent a family car from makes such as Opel, Citroën, Ford, Volkswagen, Peugeot, Nissan, Fiat, etc. Some of the most popular family car brands at Centauro Rent a Car are the Volkswagen Touran, Volkswagen Transporter, Ford Custom FT300, Fiat Scudo Panorama, Nissan NV200, Peugeot 5008, Peugeot 3008, Ford SMax. Ford CMax, Citroën Grand C4 Picasso or the Opel Zafira.  Other popular models include the Ford Focus, Skoda Spaceback, Peugeot 308, Peugeot 508 and the Toyota Auris all in station wagon version.
The Centauro Rent a Car fleet is renewed yearly and always under strict controls for security, comfort and reliability so that our customers are satisfied with the vehicle we offer and continue to trust us in the future for their car rental. Book a family car on our website without the intermediary and enjoy the best service with the best price guarantee, no hidden costs or unnecessary problems with insurance sold by agents. You have the opportunity to choose the best car for your holidays with the best price guarantee and including all the advantages of booking directly with Centauro Rent a Car such as the possibility of avoiding large deposits and excess when you book your car hire will out Smart Cover. Total peace of mind.
You will also find a great selection of complimentary services to add to your car hire; a GPS, special child seats for babies and children, add a cross border insurance if you want to travel to a different country, additional drivers, etc., Do not hesitate and hire a car directly on our website, whether you are a new customer or if you have hired before and know our great service; over 90% of our customers repeat with us. Check it out for yourself, make your car rental booking directly on our website, and get the most out of your holiday.

Related posts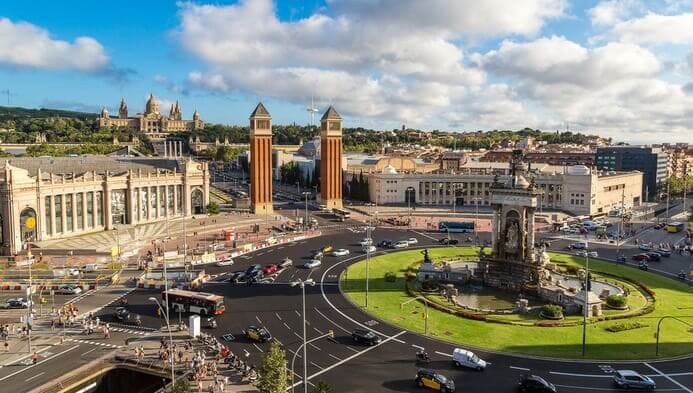 Are you traveling to Barcelona with your rental car and don't know where to park? Don't worry, #Roadlover because we've got good news for you. In this post, we'll show you the best places to park for free in Barcelona. So the only thing you'll have to worry about is finding the best spots to enjoy your getaway in this beautiful city.

Have you lived the experience of travelling the world driving a van with your family? Discover this route by van through the most beautiful villages from Barcelona to the Pyrenees

The most beautiful villages in the Mediterranean: a route by car from Alicante to Barcelona travelling through Valencia.