Car hire Malaga Train Station
Book on our web instead of comparison websites
Avoid insurance surprises sold by third parties

No additional charges, final price guaranteed

No deposit, no excess option
Our customers trust the quality of our service provided
Currently of 655 reviews received from our customers, 88.0% said they were satisfied with the service provided during their car hire
Latest user reviews on service provided by Centauro Rent a Car
Review of Robert Mroziński about our office at Malaga - María Zambrano - Train Station Powered by Google™
Super nice experience!!! The staff was very friendly and the paper work was limited, so it took around 10 minutes to get it done. The car I got was super new, clean and well equipped (including android auto). I got all the refunds (deposit and fuel) in one day!
Review of KRZYS SWIS about our office at Malaga - María Zambrano - Train Station Powered by Google™
I had a really great user experience. Awesome process excellence -> check out it was about 2-3 minutes (just one signature, everything else was ready and digitalized); check in 1 minute.
Review of Christine Vasileiou about our office at Malaga - María Zambrano - Train Station Powered by Google™
Highlight the incredibly helpful employees! Check in and check out was smooth One of the best car hiring services I had across Europe Car was excellent and clean They keep deposit for fuel which gets returned directly after the return of the car after they check it is of full gas I got full insurance We really enjoyed carefree!
Review of Thomas B about our office at Malaga - María Zambrano - Train Station Powered by Google™
Was a little concerned at first about renting a vehicle from here but we are so happy we did. We rented from this location during Sementa Santa week so we could travel to other cities close to Malaga and also to Gibraltar. The whole process, from reserving the vehicle on-line, the check-in to the return of the vehicle was flawless. WOW - what fantastic service and the two staff members we met when we returned the vehicle were perfect. I wish I only remembered their names because they deserve recognition for their service. So professional, helpful but most of all, friendly. If I ever need to rent a vehicle in Spain again, I will have no problem renting from this company. Truly a complete pleasure and kudos to the staff. Thank you.
Review of Joe Tiernay about our office at Malaga - María Zambrano - Train Station Powered by Google™
First time using this car rental company and was very pleased. I was in and out of the office in under 15 minutes. Easily found the garage and the car. It was brand new and in impeccable condition. Staff were very pleasant and spoke great english which is good because my Spanish is not so good yet.
Previous
Next
How to locate the Centauro Rent a Car car hire office at Malaga María Zambrano Train Station
If you have a mobile with connection to internet, the best option is to use Google maps to give you direct instructions from your location.
However, on this page you can download a map with instructions for collection and return of your Hire car.
Opening hours and contact
---
From Monday to Sunday from 07:00 to 23:00.+34966360360
Address
---
Calle Mendivil 10, Local 1
Málaga, Málaga, 29002
Latitude: 36,71307
Longitude: -4,43263
Maps & instructions for collection and return
---
Instructions for collection
Come out of the station taking the main exit and turn left. At the first street called 'Calle Mendivil' turn left where you will see the Centauro Rent a Car office.
Instructions for return
Vehicles must be returned to the Centauro car parking.
Paseo de Los Tilos, 11 Edificio Indocar 29006 Málaga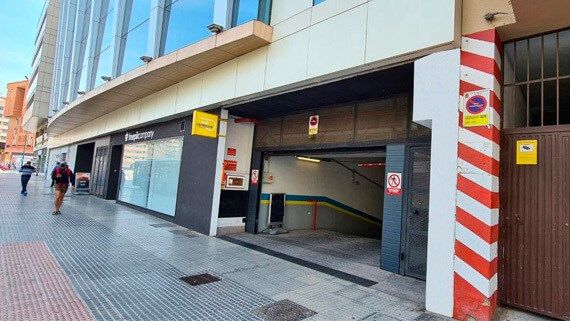 General information and further assistance from the Centauro Rent a Car car hire office at Malaga María Zambrano Train Station
Road assistance for breakdowns or accidentsPhone number: (+34) 966 365 365
For reclaims or queries
If you have any reclaims or queries we recommend you visit the section "Help" on our website where you can find answers to many frequently asked questions.
To make a new booking or to check availability
By using our website you will always find the best price on offer and you will know instantly if the vehicle type that you require is available for the dates selected.
To view your account, change a booking, view your invoices & contracts
Access your account and you can find a selection of icons to allow you to modify your details, change a Booking or view your invoices and past contracts.
Information about Centauro Rent a Car car hire company at Malaga María Zambrano Train Station
Every year in Centauro Rent a Car we update our fleet of hired cars in Malaga so that you can completely rely on the car you hire at the María Zambrano train Station in Malaga. Moreover, we have all you need to enjoy your holidays in this marvellous city and the area with your hired car: fully comprehensive insurance without excess, GPS, child seats, etc... We will be waiting for you at our car hire office at Malaga train Station!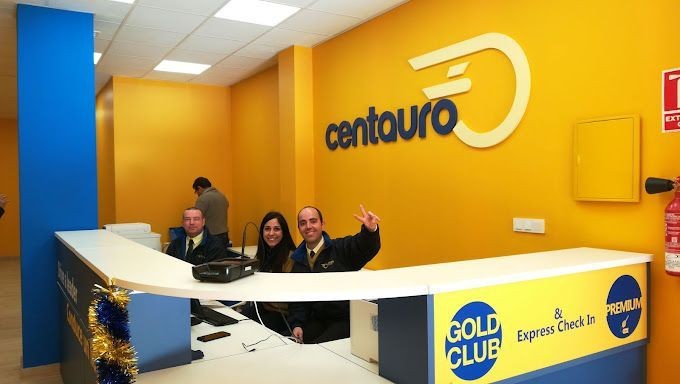 Car hire types available at Malaga María Zambrano Train Station
At Centauro Rent a Car we offer a wide selection of cars available to hire at Malaga María Zambrano Train Station which is renewed yearly.
Our range of cars at Malaga María Zambrano Train Station includes economical, family, convertibles, automatics, vans, minibuses…
What to see, do and visit in Malaga and around with your hired car
Train Station - Malaga María Zambrano
The Malaga María Zambrano AVE Station is one of the main train stations in Andalusia, along with the Seville Santa Justa AVE Station Hiring a car at the Malaga AVE Station is the most comfortable option for enjoying some holidays in this beautiful city. The Malaga AVE Station is linked to destinations such as Madrid and Seville, and has good communications with medium distance trains. 
Malaga Tourist Information
The city of Malaga is one of the most visited in Spain by national and international tourists, who marvel at the fantastic climate it enjoys, with an average annual temperature of 18 degrees and its mild winters. Its wonderful climate, its beautiful coasts and the cultural wealth of this city has made it one of the main residences for citizens from all over the world. 
One of the best ways to get around the city of Malaga and to enjoy all that this corner of Andalusia has to offer is to hire a car at Malaga AVE Station, from where you can plan your trip freely and enjoy the Costa del Sol at your own pace or visit other nearby cities such as Seville or Granada, which will undoubtedly make your trip an unforgettable experience. 
Beaches and coves in Malaga
Malaga is the perfect place to enjoy at any time of year thanks to its wonderful temperature where there are over 300 sunny days a year. Its coast allows us to tour over 160 kilometres of beaches of indescribable beauty, fine golden sands and transparent waters where the sun appears to never set, it´s not called the Costa del Sol for nothing.
Playa de la Malagueta(Malagueta Beach), located next to Playa **de la Caleta (Caleta Beach)**and the port of Malaga, is one of the most essential visits in the city, where a great variety of chiringuitos (beach stalls) await you as well as crystal clear waters which have been recognized by their Blue Flag. Another of the must see beaches is Playa de Pedregalejo(Pedregalejo Beach), a delightful beach located next to the fishing neighbourhood in Malaga where you can witness one of the most spectacular sunsets in the city. With over 1200 metres of coast and its promenade, it is the perfect place to taste the charcoal-grilled sardine on the spit, one of the local specialities. 
If you decide to tour the best beaches in the province of Malaga by car, we recommend you visit Playa de Calahonda (Calahonda Beach), in the beautiful white-washed town of Nerja, Playa de Cabopino( Cabopino Beach), in Marbella, which is special in that it is surrounded by sand dunes which have been declared a national monument, the glamorous Playa de Puerto Banús(Puerto Banus Beach) or Playa de Bil - Bil(Bil-Bil Beach), located below the Arabic-style castle with the same name in Benalmadena.
Sports in Malaga
For sports-lovers, Malaga is the ideal destination to play golf on beautiful courses at the best temperature. Alhaurín Golf, La Zagaleta, Baviera Golf or Santana Golf Club are some of the numerous golf courses where you can practice your swing in the open air. 
For football fans, we recommend you visit La Rosaleda, home to Malaga football club and watch a live match of the Spanish Football League. You will also be able to visit the museum of the club which is over 100 years old.
Related posts

Walk the Senda del Caminito del Rey, known as the most dangerous path in the world. A route through the gorges of Malaga that will not leave you indifferent.

Let's go on road trip visiting one of the most charming areas of southern Spain and Portugal. Prepare your bags and join us in this adventure, we'll travel through the best places to visit in in Malaga, Seville and Faro. Ready to get off?