Car hire at Bologna airport
Book on our web instead of comparison websites
Avoid insurance surprises sold by third parties

No additional charges, final price guaranteed

No deposit, no excess option
Our customers trust the quality of our service provided
Currently of 99 reviews received from our customers, 74.0% said they were satisfied with the service provided during their car hire
Latest user reviews on service provided by Centauro Rent a Car
Review of Цветелина Неделчева about our office at Bologna - Airport Powered by Google™
Very positive experience. Car clean and efficient. Courtesy on the staff at the office. A special mention for Mrs. Paola: she picked-up us both times and she was very kind and professional. We forgot stuff in the vehicle and she supported us to get back once again in the parking. We suggest them for rent a car services
Review of Siarhei Khatsianovich about our office at Bologna - Airport Powered by Google™
Pleasant and polite co-workers. Receiving and returning the car took 10 minutes. Bought with full insurance. The car was given two classes higher, mileage 50,000. There were no problems with the return. The fuel deposit was returned after 3 days. Recommended, great rental.
Review of Giannis Vamvoulidis about our office at Bologna - Airport Powered by Google™
Great customer experience! The person at the counter showed us the car and everything we needed to know. Fully supportive and helpful to anything we needed. Fully recommended. The only thing to keep in mind is that the counter is not in the airport like other companies so you will need to let Centauro know so they can transport you to the place and back to the airport when needed.
Review of Alexandru-Gabriel Neagu about our office at Bologna - Airport Powered by Google™
Very good service, car in good condition with lots of optionals (cruise control, apple car play).
Previous
Next
How to locate the Centauro Rent a Car car hire office at Bologna Airport
If you have a mobile with connection to internet, the best option is to use Google maps to give you direct instructions from your location.
However, on this page you can download a map with instructions for collection and return of your Hire car.
Opening hours and contact
---
From Monday to Sunday from 07:00 to 23:00.+390683662959
Address
---
Via Fratelli Rosselli, 9, Calderara di Reno
Bologna, Emilia Romagna, 40012
Latitude: 44.542482
Longitude: 11.302865
Maps & instructions for collection and return
---
After you have collected your luggage and once in the arrivals hall come out of the terminal building and turn left. Continue walking for approximately 200 metres (you will see the public bus parking zone and the Monorail to your right). Keep on the path parallel to the Monorail, then continue walking underneath the Monorail for approximately 100 metres and you will see the 'Merci cargo' building on your left. Here you can wait for the Centauro Rent a Car Shuttle which comes every 10-15 mins.
General information and further assistance from the Centauro Rent a Car car hire office at Bologna Airport
Road assistance for breakdowns or accidentsPhone number: (+39) 0694 806 800
For reclaims or queries
If you have any reclaims or queries we recommend you visit the section "Help" on our website where you can find answers to many frequently asked questions.
To make a new booking or to check availability
By using our website you will always find the best price on offer and you will know instantly if the vehicle type that you require is available for the dates selected.
To view your account, change a booking, view your invoices & contracts
Access your account and you can find a selection of icons to allow you to modify your details, change a Booking or view your invoices and past contracts.
Information about Centauro Rent a Car car hire company at Bologna Airport
Hire a car in Bologna with Centauro Rent a car to enjoy the peace of mind and reliability of a fleet of rental cars that is renewed every year. Add any extra you may need when renting a car to your booking: full excess-free coverage, express pick-up, authorised booster seats, etc...
We are waiting for you at our Bologna airport car rental office!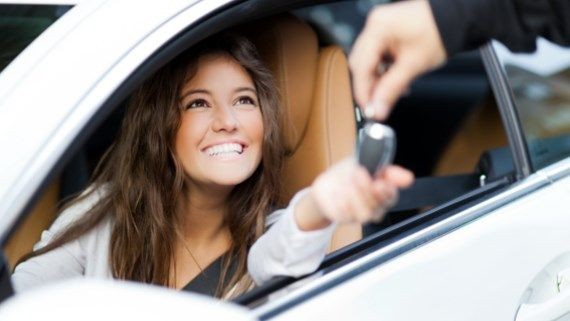 Car hire types available at Bologna Airport
At Centauro Rent a Car we offer a wide selection of cars available to hire at Bologna Airport which is renewed yearly.
Our range of cars at Bologna Airport includes economical, family, convertibles, automatics, vans, minibuses…
What to see, do and visit in and around Bologna with your rental car
Bologna is a major city in northern Italy, brimming with tourist attractions, monuments and places to visit. What's more, the city is surrounded by some must-see natural landscapes that you can enjoy while travelling by car and taking in the scenery.
Bologna Airport
Bologna Airport, also known as Guglielmo Marconi Airport is named after a Nobel Prize-winning electrical engineer from Bologna. The airport is located in the Emilia-Romagna region, 6 kilometres from Bologna city centre. You can reach the city from the airport by taking the A14. This airport has flight connections to cities in Italy such as Rome and Catania in Sicily and also with some major cities in Europe, such as Lisbon, Athens, Porto, Madrid and Barcelona, among many other destinations.
Car hire in Bologna
Renting a car in Bologna is a great option if you want to visit the outskirts of the city and get around as many places and monuments as possible. You won't have to rely on public transport: you'll be able to travel wherever and whenever you want, restriction-free and without having to spend a fortune on buses, trains or taxis. Without a doubt, this is the perfect city to get around by car.
Some major cities in the Emilia Romagna region such as Modena, Ferrara and Reggio Emilio aren't far away, so you can go on a road trip and get to know other cities other than Bologna.

Bologna tourist information
Bologna, founded by the Etruscans as Felsina and later renamed Bononia by the Romans, has been an important city throughout history. It was an important cultural, political and economic hub, in particular during the Renaissance, becoming one of the most important cities of the Papal States. Here are some of Bologna's places of interest and the main tourist spots worth visiting, so that you can explore every nook and cranny of the city and not let anything pass you by.
What to see in Bologna
You must visit one of the liveliest parts of the city: the Piazza Maggiore. It was built in the 13th century and is home to important buildings such as the Town Hall. The Basilica of San Petronio, the world's fifth largest church is also in the square. It has a huge 45-metre dome and was built with the intention of outdoing St. Peter's Basilica in Rome.
Just 500 metres away is Torres di Bologna, dating back to the construction of Piazza Maggiore (12th and 13th centuries). They were erected by the city's wealthiest families. The most famous are the 98-metre Asinelli and the 48-metre Garisenda. A stone's throw from the towers is the Archiginnasium, one of the city's most spectacular palaces. It was the most important headquarters of the University of Bologna. It currently houses the Archiginnasio Municipal Library and contains more than 35,000 manuscripts and incunabula.
Another must-visit in Bologna is the Sanctuary of the Madonna of San Luca, located on Colle della Guardia. It leads to the city centre along a promenade with 666 beautiful arches. Finally, a hidden gem that often goes unnoticed in guidebooks is Via Piella Finestrella. This is a window that offers a lovely and rare peek at Bologna's lost canale di Reno, where you can take a photo that your relatives will mistake for Venice.
Driving around Bologna
As well as the tourist spots listed above, you can easily get around the city with your Centauro car to discover what the city was like in the past. As it was walled during the Middle Ages, it has a number of gates, most of which are still preserved: Porta Castiglione, Porta Santo Stefano, Porta Maggiore, Porta San Donato, Porta San Vitale, Porta Mascarella, Porta San Felice and Porta Saragozza are some of those you'll come across while driving around Bologna city centre.

Road trip around the surrounding area
If you opt to hire a car for this trip, then why not use it to explore some of the surrounding cities? How about driving to Parma, renowned for its breathtaking cathedral and gastronomy? You could also visit Reggio Emilia, a town with a typical Italian vibe, squares and narrow streets, which we recommend you explore at your leisure on foot. Last but not least, going the other way round and coming back to Bologna, you must make a point of stopping off at Modena, whose highlights includes places such as Palazzo Santa Margherita, Casa Enzo Ferrari Museum and the Romanesque cathedral, declared a World Heritage Site.
Different options for a roadtrip in Italy from Bologna
Bologna airport could be the perfect starting point for a road trip around Italy. Its central location makes it an ideal starting point for a number of routes to a wide range of destinations such as Milan, the northern lakes, Venice, Padua, Ferrara, Genoa and le Cinque Terre or even Florence and Siena. You plan the trip and Centauro will provide the car. We go to great lengths to ensure that all you have to worry about is enjoying your trip.
Gastronomy in Bologna
If Italy is a gastronomic paradise, the capital of the Emilia-Romagna region is no less so. Try the tagliatelle al ragù pasta and of course the famous mortadella di Bologna. A mouthwatering combination could be mortadella with crescentine or tigelle, two of the city's typical breads. Is your mouth watering already?
Climate in Bologna
The city has a continental climate. It is wet and cold in winter whereas it is hot and humid in spring and summer. Temperatures in December and January, the coldest months of the year, tend to be between 0ºC and 7ºC. On the other hand, July and August, are the hottest months of the year, with temperatures ranging from around 20ºC to 30ºC.
Related posts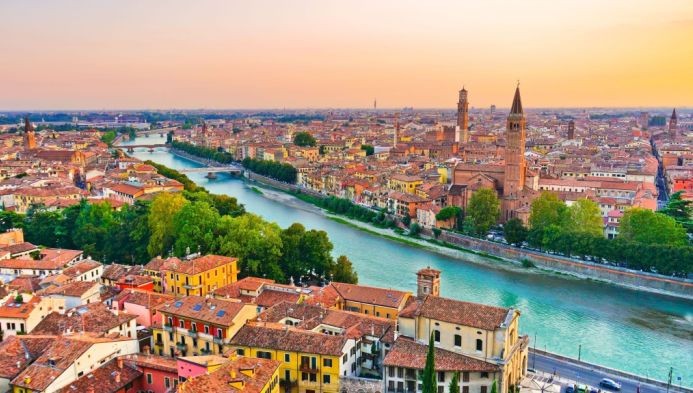 Looking for information for your #road trip around Italy? In this post we suggest some chilled out, beautiful routes for you to follow. You just need to get a vehicle to get going. Take note of our suggested destinations to make the very best of your Italian getaway.