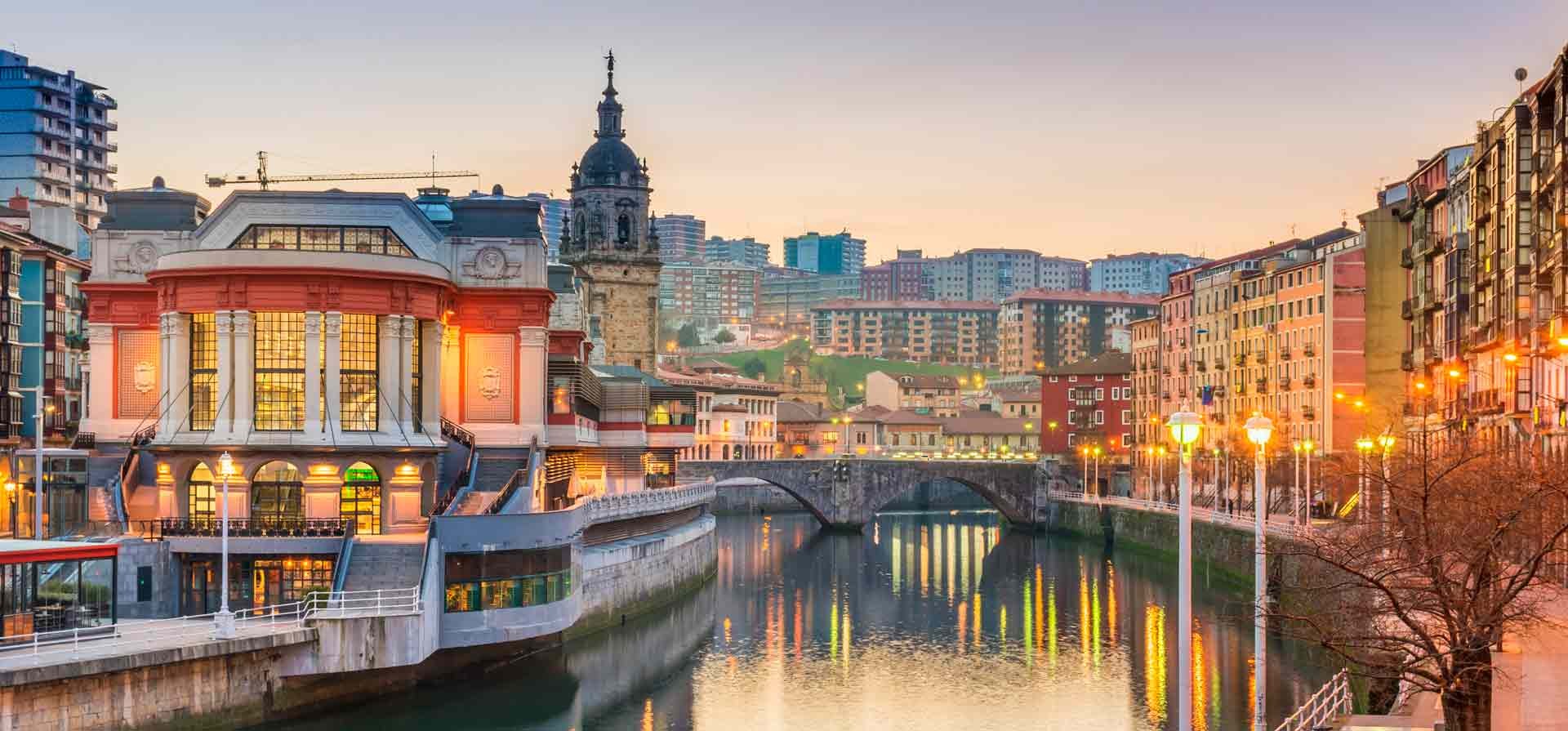 Car hire at Bilbao airport
Book on our web instead of comparison websites
Avoid insurance surprises sold by third parties

No additional charges, final price guaranteed

No deposit, no excess option
Our customers trust the quality of our service provided
Currently of 140 reviews received from our customers, 98.0% said they were satisfied with the service provided during their car hire
Latest user reviews on service provided by Centauro Rent a Car
Review of Jaromir Jeremy Horejsi about our office at Bilbao - Airport Powered by Google™
Very good rental agency. The pick up process was very quick, prices are reasonable, car reliable and in a very good quality. I did not need credit card for booking, debit card was just fine. Shuttle bus arrived soon to pick me up from the airport.
Review of Caroline Dooley about our office at Bilbao - Airport Powered by Google™
Good experience. Excellent price for rental including bells and whistles. I had a little wait for pick up from the airport but really nothing of consequence, just not the 10 -15 minutes given on the website. Friendly and competent staff. Everything was explained well. Efficient car hire and drop off. Nice clean car. 24 hour self service petrol station just up the road. I will definitely be back.
Review of aida martinez about our office at Bilbao - Airport Powered by Google™
Excellent experience with centauro. A short ride from and to the airport-we didn't need to wait at all to get their shuttle. Very good costumer service too and friendly and helpful stuff which is always a plus. Given the competitive price of the rental, definitely worth getting the car with them despite not being on site. Will repeat
Review of ER MA about our office at Bilbao - Airport Powered by Google™
We rented a car for 5 days. Car and service were perfect, staff extremely friendly and helpful. For sure we will rent a car with them again !
Review of Lina&Al about our office at Bilbao - Airport Powered by Google™
Kind staff, fast, paying with debit card possible, fair prices and clear explanation. Nice and clean car A relief to rent at Centauro in comparison to many other (big) rental companies
Previous
Next
Car hire types available at Bilbao Airport
At Centauro Rent a Car we offer a wide selection of cars available to hire at Bilbao Airport which is renewed yearly.
Our range of cars at Bilbao Airport includes economical, family, convertibles, automatics, vans, minibuses…
How to locate the Centauro Rent a Car car hire office at Bilbao Airport
If you have a mobile with connection to internet, the best option is to use Google maps to give you direct instructions from your location.
However, on this page you can download a map with instructions for collection and return of your Hire car.
Opening hours and contact
---
From Monday to Sunday from 07:00 to 23:00.+34966360360
Address
---
Poligono Ugaldeguren III, parcela nº 24, nave Bajo 1,
Bilbao, Vizcaya, 48170
Latitude: 43.286000
Longitude: -2.874694
Maps & instructions for collection and return
---
After you have collected your luggage and once in the arrivals hall, use the nearest lift to go up to the Departure hall on the third floor (Planta 3), come out of the terminal, cross the road using the zebra crossing and you find a parking area and where you can wait for the Centauro Rent a Car Shuttle which comes every 10-15 mins.
General information and further assistance from the Centauro Rent a Car car hire office at Bilbao Airport
Road assistance for breakdowns or accidentsPhone number: (+34) 966 365 365
For reclaims or queries
If you have any reclaims or queries we recommend you visit the section "Help" on our website where you can find answers to many frequently asked questions.
To make a new booking or to check availability
By using our website you will always find the best price on offer and you will know instantly if the vehicle type that you require is available for the dates selected.
To view your account, change a booking, view your invoices & contracts
Access your account and you can find a selection of icons to allow you to modify your details, change a Booking or view your invoices and past contracts.
Information about Centauro Rent a Car car hire company at Bilbao Airport
Every year, Centauro Rent a Car renews our fleet of rental cars in Bilbao so that you can hire a car at the airport with complete peace of mind. What's more, we have everything you need for an incredible holiday in this fantastic city and its surroundings with your rental car: full excess-free coverage, GPS, booster seats, etc...
We are waiting for you at our Bilbao airport car hire office!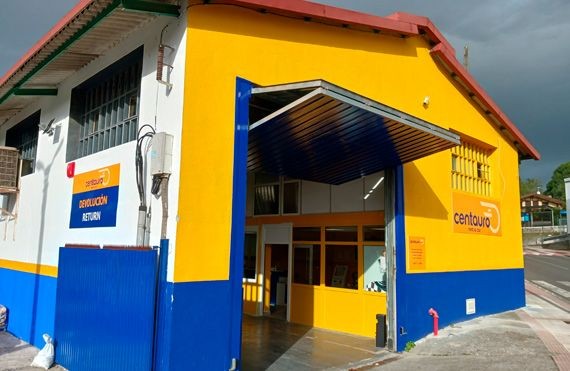 What to see, do and visit in and around Bilbao with your hire car
Bilbao is a highly sought-after destination It is a city brimming with life and culture and is a popular destination for visitors. What's more, its charm and traditions will make you want to come back for more. Hiring a car in Bilbao is a great option if you are looking to explore the area and discover everything it has to offer. You can travel as and when you want around the city and its surrounding area to visit the main tourist spots nearby at your own pace.
Bilbao Airport
Bilbao Airport is one of the north of Spain's main entry points for tourists. It has connections with the main European countries as well as with the main Spanish airports such as Alicante, Palma de Mallorca and Barcelona, Valencia, Malaga, Madrid and Barcelona. It is located just 12 kilometres from the city, between Sondica and Lujua. There are two options to make your way into the city. The first option would be to take the N-633, then the BI-631 and continue along the N-637 towards Salbeko Zubia. Another option is to take the N-633 towards BI-631. Then take the BI-625 in Bilbao.
Car hire in Bilbao
Bilbao is a city brimming with life with a wide range of things to do at any time and in any neighbourhood. It also has natural green areas on the outskirts.

Bilbao is a city that is big enough for a car to come in handy to get around at your own pace. Get ready to enjoy its old quarter, its green areas, its cultural life and its gastronomy.
Discover Bilbao with your hire car
The main city in the Basque Country is an enclave that any type of traveller will enjoy. It is precisely this versatility that has turned Bilbao into an attractive destination for many tourists from Europe and and the rest of the world alike all year round. From here, we also recommend getting out of the city and enjoying the nearby places that can be reached by car.
What to see in Bilbao
The must-visits in Bilbao are the Guggenheim Museum, the Old Quarter, the Cathedral, the Church of San Antonio as well as its different squares. To begin with, the Museum is one of the most recognisable buildings in Spain sp many people go out of their way to check it out. The old quarter itself has lots of interesting and historic streets. The best way to enjoy this is to go on a guided tour or to ask locals what landmarks to check out.

On the other hand, it has religious buildings such as the Cathedral of the patron saint Santiago and the Church of San Antonio. These are little-known buildings, but they reflect the Gothic style that is typical of northern Spain. When it comes to squares, Plaza Nueva and Plaza de Unamuno are worth a visit. Both are perfect for strolling around, having a coffee and soaking up the vibe in this one-of-a-kind place. These squares have a similar structure to the traditional main squares of the Iberian Peninsula, but with their own personal touch.
Road trip around Bilbao and the surrounding area
A drive around Bilbao and the surrounding area is a perfect way to discover everything the region has to offer. You can drive to beaches such as Azkorri, Plentzia and Sopelana, just 30 minutes from the city and popular with surfers. You could also visit the Portugalete suspension bridge, next to Getxo. It's a cheap and fun activity, as is going up to the Artxanda Viewpoint, with breathtaking views of the city; get your camera ready. Enjoying the journey by car is easy with so many places to see in the region.
Different roadtrip options in the Basque Country, Northern Spain and Southern France
Renting a Centauro car at Bilbao airport gives you the possibility to set off on different road trips around the north of Spain and the south of France. The Basque Country is a region with its own language, Euskera, the origin of which is still leaving linguists scratching their heads. This makes for a very rich, interesting and diverse culture. This is evident in its main cities; Playa de la Concha in San Sebastián, one of the peninsula's most beautiful urban beaches; or Vitoria-Gasteitz, the region's administrative capital. There are dream-like spots, such as San Juan de Gaztelugatxe, immortalised in the hit series "Game of Thrones" as Dragonstone. Hondarribia and Elantxobe are not to be missed either.

From Bilbao you can head to other regions in the north of Spain that are worth visiting, such as Cantabria, Navarre and Burgos, or perhaps even cross the French border to the so-called "French Basque Country", the southern part of the neighbouring country that also shares the Basque culture and the Basque language, and where you can enjoy coastal paradises such as Hendaye, Biarritz and Saint Jean de Luz, or charming inland villages such as Baiona, Espeleta and Ainhoa.
Gastronomy in Bilbao
You can savour its traditional pinchos, fish dishes such as cod in pil pil sauce, or steaks. Its gastronomic richness means that there are also vegetarian and vegan options such as piperrada.
Climate in Bilbao
The climate is Atlantic and cloudy, with quite a lot of rainfall and moderately moderate temperatures, although in summer it is cool and temperate.
Now you know everything you can do in Bilbao on your holidays. By hiring a car in Bilbao, you can take part in a wide range of activities and head to must-visit beaches and natural areas. Move around at your own pace to make the most of your trip to the Basque Country.

Related posts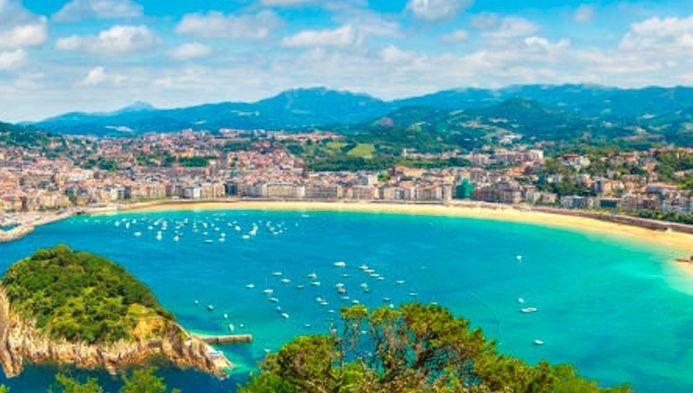 A road trip through northern Spain is the best way to see the enthralling greenest parts of the country. A car is a must for a pleasant trip around northern Spain, as it lets you do it in just a few days. Centauro gives you the flexibility of hiring a car at Santiago de Compostela or Bilbao airport so you can start your trip wherever suits you best. Here are our tips for a road trip through northern Spain.