Book on our web instead of comparison websites
Avoid insurance surprises sold by third parties

No additional charges, final price guaranteed

No deposit, no excess option
Our customers trust the quality of our service provided
Currently of 817 reviews received from our customers, 92.0% said they were satisfied with the service provided during their car hire
Latest user reviews on service provided by Centauro Rent a Car
Review of veronikabarova about our office at Pisa Airport Powered by Google™
Excellent car rental services. Everything went great, fast pick up and drop off. Clean car, no waiting, very kind staff. Best experience I've ever had.
Review of Eoin Healy about our office at Pisa Airport Powered by Google™
The best experience I've had renting a car. Car had less than 2500km on the clock. From arriving outside the airport for the shuttle pick up to driving away in the car, was less than 25mins. And not only that the price was great value for money. Would recommend Centauro to all my family and friends if they ever fly into Pisa. 5/5
Review of Robert Williams about our office at Pisa Airport Powered by Google™
Simple to choose and book suitable car! Friendly and efficient team, who did make me feel they were interested providing a great service. Pick up from airport was great, car pick up and process at office was straight forward and simple! All documents on email and useful contact numbers etc also sent! Thank you and te added to great break in Pisa, by making it so easy. Will 100% book with firm again.
Review of Paul Smith about our office at Pisa Airport Powered by Google™
Choose premium and You do not need to pay deposit and You will have full insurance as well! Very good and new cars, staff are very easy to deal with and refund for fuel arrived after 48 hours. Best car rental! Thank You
Review of Yuri Kuschinsky about our office at Pisa Airport Powered by Google™
Rented a car for a week for a trip to Switzerland and Austria. The stuff was friendly and helpful. I got an almost new, very comfortable modern car with adaptive cruise control and wonderful LED headlights. The prices were reasonable, no problems with pick up and drop off. Highly recommend.
Previous
Next
How to locate the Centauro Rent a Car car hire office at Pisa Airport
If you have a mobile with connection to internet, the best option is to use Google maps to give you direct instructions from your location.
However, on this page you can download a map with instructions for collection and return of your Hire car.
Opening hours and contact
---
From Monday to Sunday from 07:00 to 23:00.+390683662959
Address
---
Vía Darsena 1 (next to Hotel Galilei)
Pisa, Pisa, 56121
Latitude: 43,70194
Longitude: 10,38655
Maps & instructions for collection and return
---
Once you have collected your luggage, come out of the terminal building using the main exit turn left and continue along the walkway for about 20 metres. Our shuttle bus area is located in front of Check-in A exit (Next to the Cassa/Payment kiosk ). Here you can wait for the yellow Centauro Rent a Car Shuttle which comes every 10-15 mins.
General information and further assistance from the Centauro Rent a Car car hire office at Pisa Airport
Road assistance for breakdowns or accidentsPhone number: (+39) 0694 806 800
For reclaims or queries
If you have any reclaims or queries we recommend you visit the section "Help" on our website where you can find answers to many frequently asked questions.
To make a new booking or to check availability
By using our website you will always find the best price on offer and you will know instantly if the vehicle type that you require is available for the dates selected.
To view your account, change a booking, view your invoices & contracts
Access your account and you can find a selection of icons to allow you to modify your details, change a Booking or view your invoices and past contracts.
Information about Centauro Rent a Car car hire company at Pisa Airport
Rent a car in Pisa with Centauro Rent a car and enjoy the safety and confidence offered by a fleet of rental cars that is renewed every year. Add to your reservation any extra you may need in a rental car, GPS, full coverage with no deductible, approved children chairs, etc...
We will be waiting for you at our car hire office at the Pisa airport!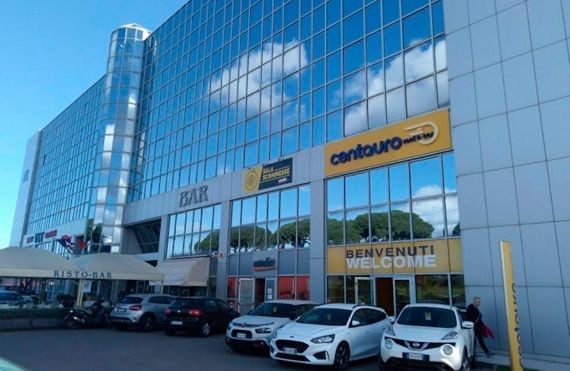 Car hire types available at Pisa Airport
At Centauro Rent a Car we offer a wide selection of cars available to hire at Pisa Airport which is renewed yearly.
Our range of cars at Pisa Airport includes economical, family, convertibles, automatics, vans, minibuses…
What to see, do, and visit in Pisa and its environs with your rental car.
Pisa Airport: Galileo Galilei Airport
The Galileo Galilei Airport will welcome us to the city. It is one of the main access points to Tuscany together with the Florence airport. An access point that is only six minutes by car from the city center. Centauro Rent a Car wants you to get off to a good start with your trip to one of the most beautiful cities in Italy, from the very moment you land on it. 
Pisa is a city, as you can see, with a very manageable size. The short distance between its different spots help you move around with the ease and safety that our cars provide. From the Pisa Airport you can reach places like the Piazza del Duomo or the Pisa Cathedral in just 10 minutes by car.   Explore Pisa from top to bottom with your rental car and worry only about enjoying. 

Car rental in Pisa 
The beautiful city of Pisa is located in the heart of Tuscany. Known for the famous tower that gives its name to the city, this small town of 185 square kilometers has much more to offer. Together with Rome and Florence, it is one of the cities in Italy most visited by tourists. Despite its small size, its impeccable architecture captivates visitors. Buildings, museums, sculptures and even impressive mansions turned into universities. Washed by the Arno River, its population is less than 100,000. 
In addition, it is known for being one of the four Marine Republics, thus earning the title of one of the most beautiful cities, architecturally speaking. The Leaning Tower, the Duomo, or the Baptistery at Piazza dei Miracoli are just some of the symbols of a city that has much more than impressive monuments. 
What to see in Pisa
Although this beautiful Tuscan city is mainly known for the famous leaning tower, Pisa has many other charms that you can enjoy aboard one of our cars.  Let's start the tour in Piazza dei Miracoli, which houses the iconic tower, where you will surely want to immortalize yourself. But the city has many other treasures: the Duomo Cathedral and its impressive white and gray facade, or the Baptistery, whose size makes Italy's largest, are just some of the impressive architectural works that you can visit. 
Take the car again and drive to the city center. Strolling through this place is like visiting an open-air museum. In the heart of the city we find Ponte Soferino, through which we can cross the famous Arno River that supplies water to the city. However, just before we can find a small relic that will not go unnoticed: the silhouette of Chiesa di Santa Maria della Spina. 

The Palazzo Angostini is another spot not to be missed. Go there driving one of our vehicles and enjoy its peculiar brick facade; another of the icons of the Italian city. Pisa overflows with art everywhere. The facade of the Pisa City Hall or the elegance of the Palazzo Gambacorti will surely make you fall for the charms of the city. 
Take the car again and get into all the variety that the monumental wealth of the city can offer you. If you like flea markets, you can not miss the one in Pisa. Drive to Piazza delle Vettovaglie, one of the city's most central, and enjoy a morning of traditional shopping, pleasing your palate with typical products of the area. 
Discover the surroundings of Pisa
It's time to plan a longer route driving one of our cars. Keep in mind that Tuscany is 22,987 square kilometers, so it is impossible to know it well without driving a car.  If something characterizes this area, it is the number of towns in it. Start the engine of your car and get ready for a route around one of the most beautiful towns. 
Just 67.3 kilometers away, driving Centauro Rent a Car for just one hour you will arrive in the beautiful little village of Volterra, which will captivate you with its sunsets and, above all, its location: enclosed between walls, Volterra will bring you back a few decades as you walk through its quiet streets full of life and color. 
San Gimignano is our next stop by car. Located at the heart of the Tuscan valley, and with great historical value due to its streets and small houses, you can delight your palate with the exquisite cuisine of the restaurants in the town's main square. Park your car for a couple of hours to get into one of the most historic towns in Pisa. 

To end your trip driving with Centauro Rent a Car, be prepared to fall for the charms of Lucca. Only 124 kilometers, or an hour and a half drive from San Gimignano, you will fall in love with the beauty of this town, if you have not already done so. Park your car again and visit the quaint historical center and the spectacular Piazza dell'Anfiteatro formed by the town's houses. Do not miss the delicacies that this small town has to offer, afterwards you can resume your trip and go back to Pisa in just twenty-three minutes driving one of our cars. 
You know now that you can move with great ease around the incredible city of Pisa driving one of our cars, and take the opportunity to visit the most curious places in Tuscany. Plan your trip well in advance and ask us any questions about our services. Centauro Rent a Car wants you to enjoy the destination and also the road.
Related posts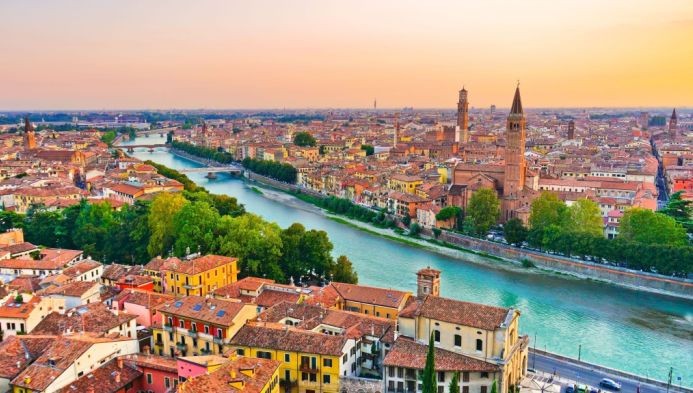 Looking for information for your #road trip around Italy? In this post we suggest some chilled out, beautiful routes for you to follow. You just need to get a vehicle to get going. Take note of our suggested destinations to make the very best of your Italian getaway.

7 days to drive around Tuscany: Pisa, Florence, Montalcino, Montepulciano, Siena, San Gimignano, Volterra and Monteriggini are some of the must-see places we propose for your next road trip.