You're one step away from getting the best price for your weekend rental.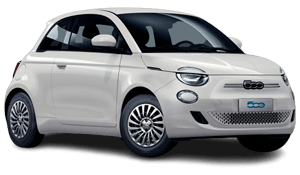 Fiat 500
Final price weekend 5 Subscription
€430.00
Your Voucher includes:
5 weekend rentals of a group A with Premium package included
Comprehensive cover with no excess and no deposit
Pick-up at preferential counter
Second driver free
Unlimited mileagee
Improve your voucher
Add extra days to your rental with 15% off guaranteed.
Choose the type of car that suits you best, just for the weekend you need.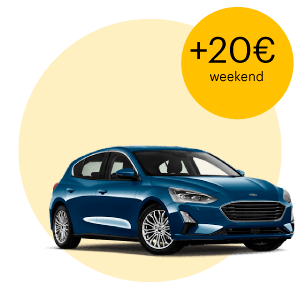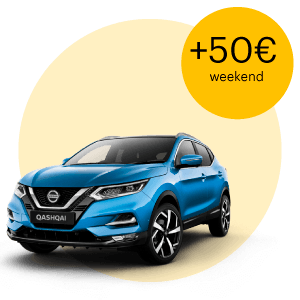 Conditions of use:
When you purchase your voucher, you will receive 5 promotional codes that you can use from your private area when you need the rental.
During the booking process you will be discounted the price equivalent to the rental amount and the premium package for a weekend.
Additional days to the weekend that you include in your booking will have a preferential price.
If you need a superior vehicle, you can choose one during the booking process and always at the best price.
You can use your voucher on any weekend booking within 12 months of purchase.
Bookings made with this voucher can be cancelled free of charge up to 24 hours prior to pick-up.
Vouchers can be used during the weekend, collection on a Friday at 3pm and return on Monday at 10am.